RSL Queensland launches Draw to Remember
01 November 2022
Chalk murals will flourish across Queensland schools as kids mark Remembrance Day in a creative new way.
Ahead of Remembrance Day on Friday 11 November, RSL Queensland has joined forces with local schools across the state to engage primary school students in a creative learning experience while reflecting on the significance of Remembrance Day.
Harnessing the power of artistic expression, the newly launched 'Draw to Remember' pilot initiative offers Queensland children the chance to learn about the importance of Remembrance Day from local veterans in their area while expressing their learnings or personal stories through art.
Volunteers from local RSL Queensland Sub Branches will visit participating schools to deliver educational talks to more than 3,500 students to foster an interactive learning environment where students are guided through a collective activity.
RSL Queensland Remembrance Day Ambassador, Australian Army veteran and Victoria Cross for Australia recipient, Corporal Daniel 'Dan' Keighran VC said the initiative was a meaningful and inclusive way to educate young people in every corner of the state on the timeless message of Remembrance Day.
"Now, more than ever, it is imperative that the next generation are engaged in Remembrance Day and equipped with age-appropriate knowledge to aid their understanding around the significance of a day that marks the calendars of millions across the nation and beyond," Mr Keighran said.
"This tangible activity provides an opportunity for children to discover their personal connection to a day that unites Australians together to pause, reflect and honour all veterans who have served, past and present."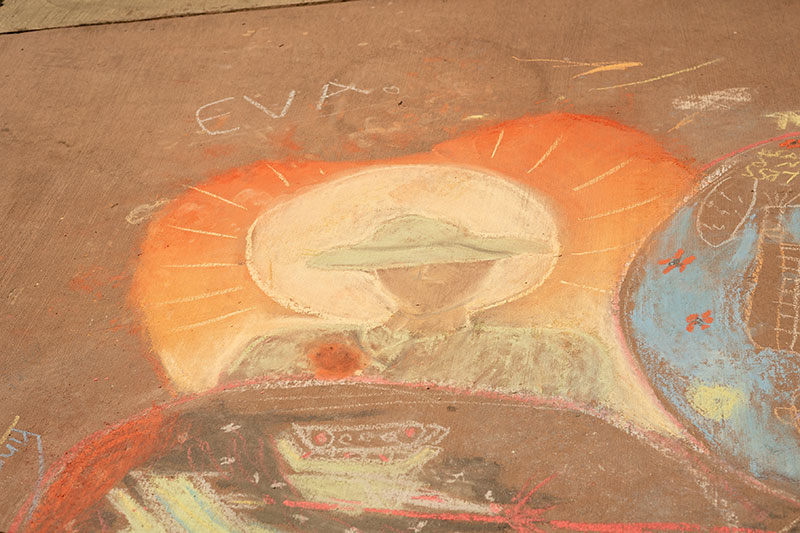 More than 55 schools across Queensland – each nominated by their local RSL Sub Branch – will take part in the pilot program, which RSL Queensland hopes to extend to more schools in the future.
RSL Queensland State President Major General Stephen Day DSC AM said 'Draw to Remember' formed a key part of RSL Queensland's mission to share the importance of commemorations like Remembrance Day, while ensuring the legacy of our traditions were passed on to the younger generations.
"We are proud to support schools across the state and provide essential resources that assist students in connecting with and understanding the significance of Remembrance Day in a new, interactive and creative way," MAJGEN Day said.
"Encouraging children to be mindful in their reflection and explore their unique intergenerational connection to past and present serving veterans is crucial to continuing the strong, enduring legacy."
Each school's chalk mural will offer students a meaningful visual reminder about how Remembrance Day touches the lives of many while also fostering connections within their communities and across generations.
Want to engage your child in the Draw to Remember activity at home? Click the links below to download your own printable Draw to Remember pocket booklet and instruction guide.
Draw to Remember Pocket Booklet Instruction Guide
MEDIA CONTACTS
For more information or to arrange an interview, please contact:
Cassie Charlish, Media Manager
0448 458 592 | Cassie.Charlish@rslqld.org