Exciting new Queensland partnership for disaster relief efforts
19 May 2023
An opportunity to recruit new volunteers and support disaster relief operations are among the key benefits of a new and exciting partnership between Disaster Relief Australia (DRA) and RSL Queensland.
Coinciding with National Volunteer Week, the new partnership will provide DRA with an opportunity to engage RSL Queensland members to volunteer and share paid employment opportunities across the network. The partnership will also see RSL Queensland support DRA, where possible, with temporary facilities during disaster relief operations.

The alliance is a unique opportunity for DRA to tap into RSL Queensland's significant veteran membership base and recruit highly skilled volunteers to assist Australia's ever-increasing number of disaster-hit communities.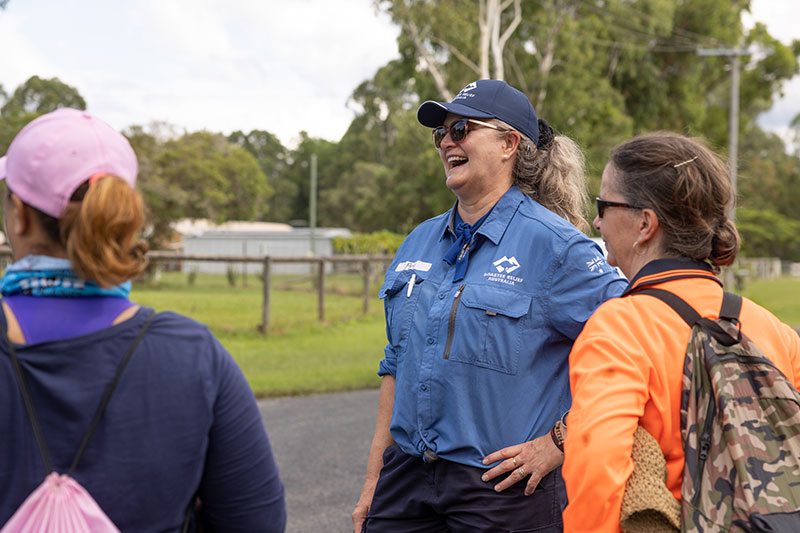 DRA Chief Executive Officer Geoff Evans said the work of volunteers during a disaster recovery operation is invaluable and the support of partners such as RSL Queensland was essential.

"Our volunteers help put disaster-hit communities on the road to recovery. We are there to help when the reality of the situation really sinks in for residents. Communities face incomprehensible practical, financial, physical, and emotional challenges in the aftermath of disaster," Mr Evans said.
"We are there on the worst day and do what we can to provide relief on the most practical level – we clean up, we clear out and we remove debris to make things a little better.
"It is only with the generous support of organisations like RSL Queensland that we run these operations and help those who need us. DRA is thrilled and grateful for this partnership with RSL Queensland."

Established in 2016, DRA is a non-profit veteran led volunteer organisation that unites the skills and experience of military veterans and emergency services specialists to deploy volunteer disaster relief teams across Australia and the world.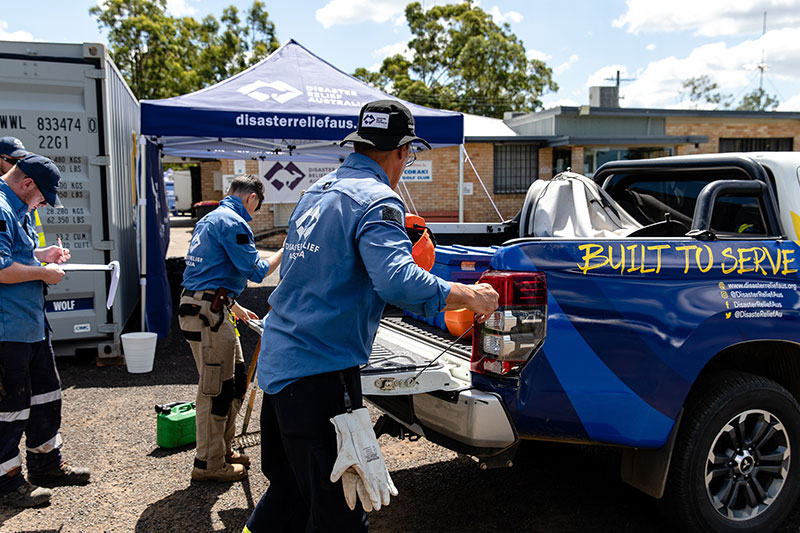 RSL Queensland State President Major General Stephen Day DSC AM said the partnership presented an ideal opportunity to connect RSL Queensland members with an organisation that truly understands the unique skills of veterans.
"This partnership provides veterans with an opportunity to connect with like-minded individuals while giving back to their local community – helping to provide a sense of purpose similar to what they would have experienced during their time in service.
"Our members are driven to making a beneficial contribution to their local communities while connecting with their mates and those who've had a similar experience to them."
"We are lucky in that so many volunteers across our network of Sub Branches have an unwavering commitment to their local community, and are willing to lend a hand to others in their time of need."
With more than 2,000 volunteers nationwide, DRA provides incident management, damage and impact assessment, aerial damage assessment and mapping, work order management, debris management and restoring access, home repair, plus resilience and capacity building.
In its busiest year to date, DRA earlier this month deployed to Far North Queensland to assist the Burketown community with flood recovery, spent a week in the Northern Territory also on flood recovery and is about to start flood recovery in South Australia's Riverland.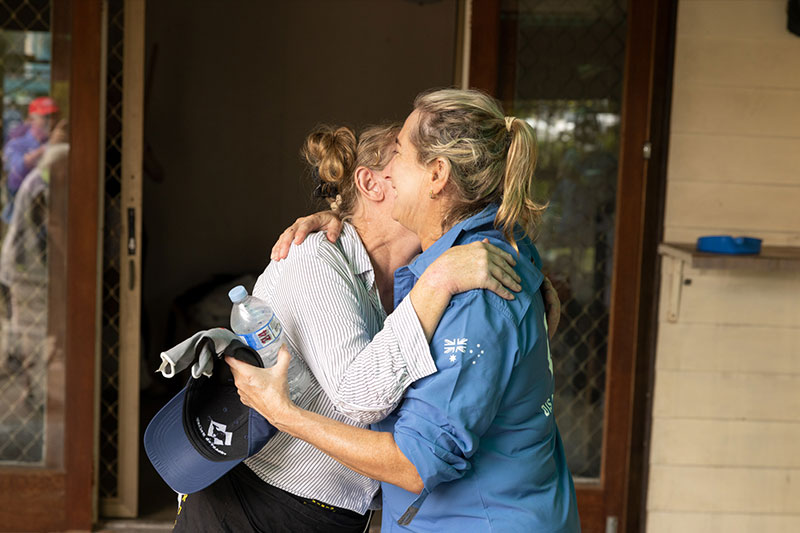 There is also a team in the Victorian Central Highlands to assist with 2021 storm damage. These operations follow bushfire and flood recovery efforts in New South Wales and Victoria.

For more information about DRA or becoming a DRA volunteer visit website www.disasterreliefaus.org, or locals can contact DRA via email at info@disasterreliefaus.org or phone 1300 372 287.
Tags:
Media release

History & commemoration

Veteran stories