Assisting veterans through a lifetime of advocacy, Kevin Plumb has dedicated his life to service
15 May 2023
"A memory that will stay with me for the rest of my life."
RSL Queensland is supported by thousands of volunteers throughout the state who play a vital role in helping us serve, advocate for, and support our veterans and their families. This National Volunteer Week, we say thank you to those who, like Kevin Plumb, dedicate their time to helping others.

Kevin Plumb, who is known to most as 'Kev', has been a member of RSL Queensland since he discharged from the Australian Army in 1968, and has been actively involved in RSL Queensland since 1971.

First serving on the Sarina RSL Sub Branch's committee before becoming President, Kev then went on to become the Vice President and then President of the Mackay District, all of which he says helped him not only help others but also himself.
"I had a few issues from Vietnam, and my roles within the RSL gave me something to put my mind to."

Since his service, Kev has dedicated himself to advocating for veterans and their families. He still remembers the first issue he set out to address in his advocacy journey.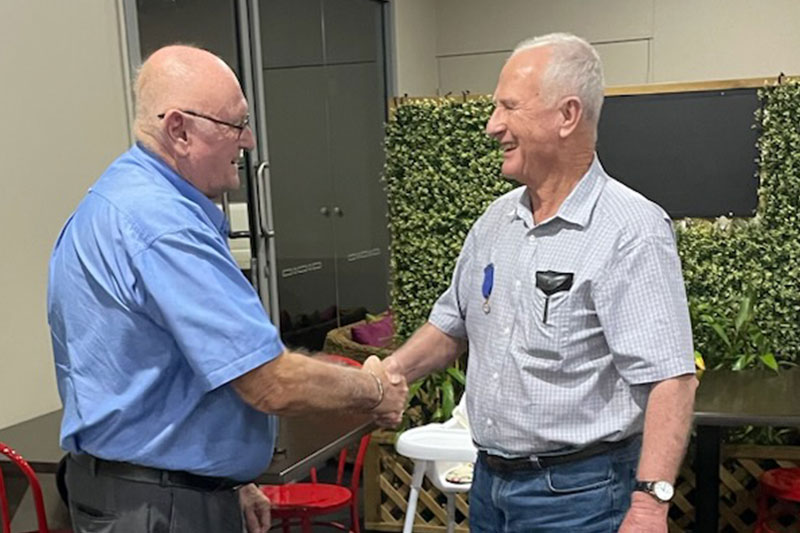 "When I served, we had to pay for all our parcels and letters to come back to Australia, and the same applied for all incoming mail from family. I went to my State Member, then he went to his Federal Counterpart and they made sure that they did away with any overseas postal costs for overseas service personnel and their families. That is something that continues to this day."

Now, Kev's passion for advocacy sees him volunteer as a Pension and Welfare Officer. Since undertaking a course with DVA in 1993, Kev has worked with countless veterans and their families to help them understand their entitlements, tell their story, and submit compensation claims. This is a role that he continues to play today.

Bringing his know-how of the system, and his commitment to never submitting a claim until he deems it "good enough to go," Kev helps veterans and their families navigate the oftentimes confusing, time consuming and stressful claims process, all the while providing updates, reassurance, and mateship to those in need.

Kev says his passion for his role can be summarised as a passion for doing what is right.

"I'm just trying to do the right thing by the veteran community."

A few months ago in February 2023, Kev's outstanding contribution to the veteran community was recognised when he was awarded RSL Australia's highest honour – the Meritorious Service Medal. It was an honour that Kev says came as a surprise.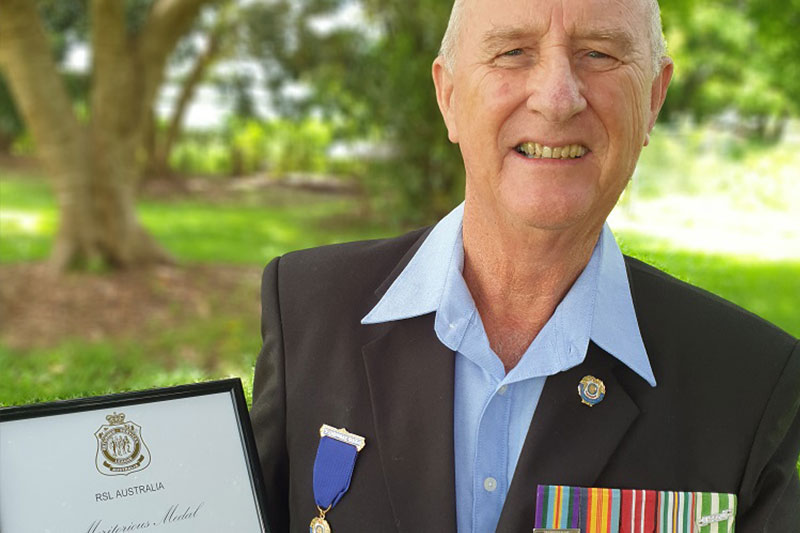 "I can tell you truthfully, this was a total shock. It was a very emotional night, and I was pleasantly surprised. I just felt warm within my heart to think that my effort had been acknowledged."

Kev's family knew about the award but kept it a secret, using the excuse of a belated birthday celebration for his family to set up a surprise dinner, attended by his wife, daughters, grandkids, and members of the Pioneer-Fitzroy-Highlands District.

"[That night] is a memory that will stay with me for the rest of my life."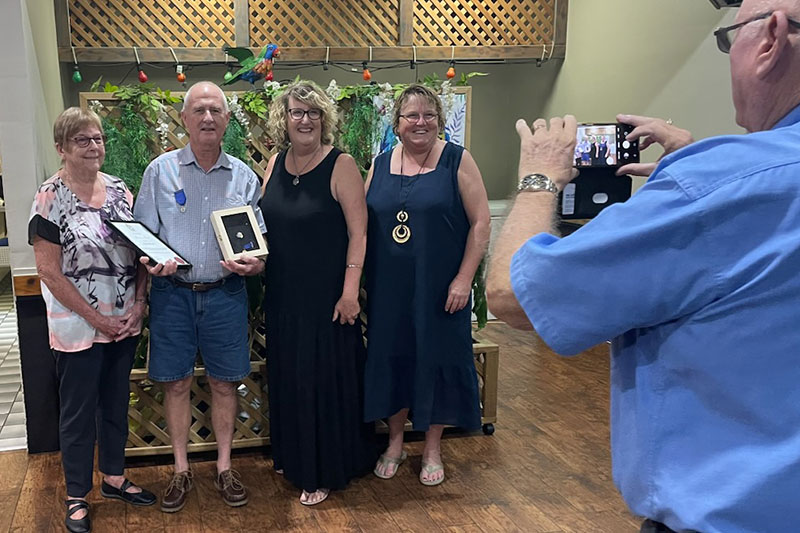 For anyone considering becoming a volunteer, Kev has just one message.

"If you're thinking about it, give it a go."
LEARN MORE

National Volunteer Week shines a light on the ways volunteering brings us all together, builds community and achieves vital work across Australia. Find your local RSL Sub Branch and become a member of RSL Queensland, or learn about other volunteering opportunities at volunteeringqld.org.au.
Tags:
Mateship

Veteran stories

Ideas & info