Construction begins on Bli Bli cenotaph
08 March 2023
Concrete has been poured and work is well underway on a new cenotaph being built at Bli Bli's Avenue of Honour in Parklakes Drive.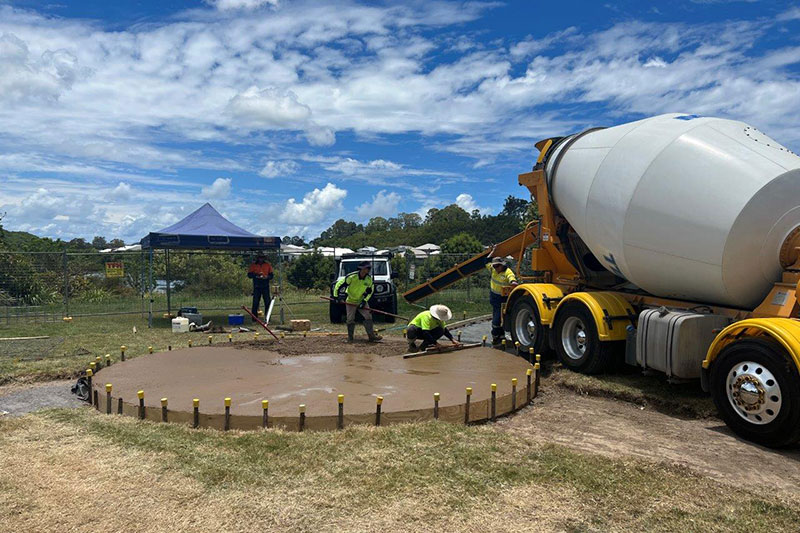 The cenotaph will hopefully be completed in time for ANZAC Day
The significant regional monument is slated for completion in April, weather permitting, just in time for ANZAC Day, which will see the site host its first local commemorative service.
The 3.4 metre cenotaph will be located at the end of the Avenue of Honour on Parklakes Drive, providing the community with a focal point for commemorating those who have served their country in war, conflicts and peacekeeping operations.
RSL Sunshine Coast and Regional District President Ian Hall OAM said it was exciting to see works on the cenotaph progressing well, with local RSL Sub Branches now preparing for it to be at the heart of this year's local ANZAC Day commemorations.
"We're very grateful for the support we've received from government as well as the local community towards establishing a memorial within the community's Avenue of Honour," Mr Hall said.
"This monument will be a meaningful and timely reminder for the community, placing an emphasis on the importance of commemorating veterans who have served past and present."
RSL Sunshine Coast and Regional District received funding last year for the cenotaph, including $109,680 from the Australian Government's Saluting Their Service Commemorative Grants Program and an additional $59,000 in Divisional Capital Works Funding from the Sunshine Coast Council.
The three-month construction project also includes installing new signage along the fig-tree lined Avenue of Honour and the addition of QR codes to the avenue's Remembrance Rocks, so visitors can scan them to learn about Australia's military history.
Local architect and sculptor Cam Crossley, who has been engaged to design and build the Cenotaph, is currently at work on the monument.
Want to stay informed? Subscribe today and get the latest news, services, events and more direct to your email inbox.
Tags:
Media release

History & commemoration