Shoulder to Shoulder, Always.
If you've ever served in the Australian Defence Force, RSL Queensland has got your back – and your loved ones', too. Through a state-wide network of Sub Branches – and a broad range of welfare and wellbeing services, programs and events – we're here to make all veteran families in Queensland feel supported and connected.
Whether you're seeking employment after transition, need a hand with finances or DVA claims, or want to connect with old or new friends, we're here to help.
RSL QUEENSLAND Service Delivery Statistics frOM January to March 2023 period
Find your nearest sub branch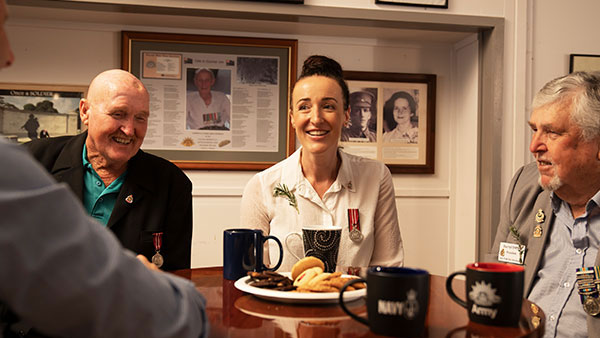 BECOME A MEMBER
Being in Defence is like being part of a family. Someone always has your back and you're surrounded by people who share your interests and are working towards the same goals.
Whether you've separated from Defence or you're still serving, as a member of RSL Queensland you become part of a network of volunteers who not only share the bond of service but are also committed to giving back to their Defence family.