Board of Directors
RSL Queensland's Board comprises three Executive positions and 10 District Presidents. The Executives are appointed for three-year terms by the delegates at the State AGM. District Presidents are elected by the members in their District.
The Board provides strategic direction for RSL Queensland to meet its mission – ensuring all members of Queensland's Defence family receive the support they need.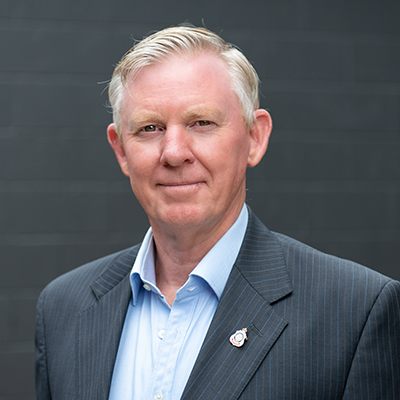 STEPHEN DAY DSC AM
STATE PRESIDENT
Major General Stephen Day DSC AM served in the Australian Army for 40 years, including conflicts in Africa, East Timor, Iraq, and Afghanistan. He has been formally recognised for his leadership by the Australian, French and United States governments. In 2015, he left the full-time Army to work in business, principally with PricewaterhouseCooper. He advised boards and executives on leadership and the developing cyber threat. In 2018, he was asked to return to full-time duty and work for the Prime Minister in leading the national drought response. MAJGEN Day continues to serve part-time as a mentor to Army Brigade commanders and is the author of the current ADF Doctrine on Leadership. He has served on several boards, including The Sporting Wheelies, The University of New South Wales Cyber Centre, and ACT Cricket. He was elected as RSL Queensland State President in December 2021.
Wendy taylor
State Deputy President
Wendy holds a Bachelor of Nursing, Graduate Certificate of Health Resource Management, Certificate in Governance for Not-for-Profits, Simple procurement, and OH&S. Wendy trained as a Registered Nurse, working in a number of clinical nursing roles before joining the Royal Australian Army Nursing Corps as a Nursing Officer. She served nine years in the Army Reserve and then 16 years in the regular Army, including senior nursing and Command roles in both the Gulf War and East Timor. Wendy previously served on the Board of RSL Queensland in her capacity as President of South Eastern District..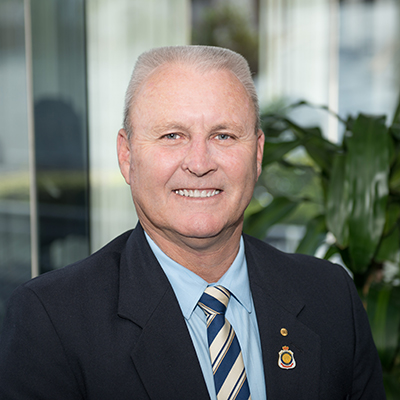 Bill Whitburn OAM
State vice president
Bill is a 40-year veteran who is very passionate about his involvement with the RSL. He is actively engaged with rural and remote Sub Branches and understands the pressures placed on their committees due to governance complexities and their future survival. He has a wealth of experience which assists him in his Board role, including experience in HR, logistics, business processes, and audit and risk, and is an experienced Workplace Health and Safety manager.
Merv Brown OAM
District president
Brisbane north
Merv had a 36-year career with the ADF, serving 24 years in the regular Army, including deployments to Papua New Guinea and South Vietnam, and then 12 years in the Army Reserve. After transitioning out of the Army, Merv worked for Brisbane City Council as an Environmental Health Officer. Merv joined RSL in 1979, working closely with Gallipoli Barracks as well as local schools through writing competitions, awards and donations. Merv was awarded the Order of Australia in 2013.
Pat Fairon
District President
Gold Coast
Pat served in the Australian Army for two years, including a tour of duty in Vietnam, before working in a variety of technical and industrial product roles. Pat has volunteered in many community organisations, including 16 years in committee and executive roles at the RSL, and 50 years' involvement with both the Maroochydore and Burleigh Heads Surf Lifesaving Clubs. A keen sportsman, Pat's interests include triathlons, cycling, ocean swimming; and he has finished the Gold Coast marathon four times.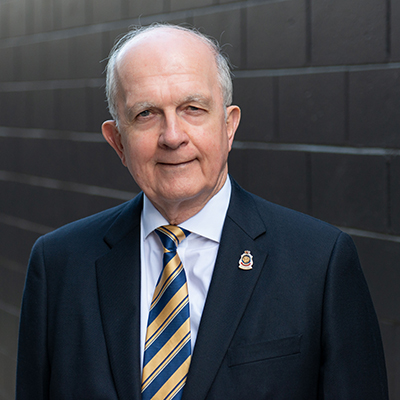 Kerry Gallagher AM
District President
South Eastern
Kerry Gallagher AM served in the ADF for 29 years, during which time he was appointed as Chief of Staff of 1st Division and tasked with raising the Parachute Battalion, 3RAR in 1983. After leaving Defence, Kerry pursued his interest in medical services, serving as CEO of the Australian Medical Association and Director of a medical practice in Woolloongabba. He is currently CEO at the Australian Society of Ophthalmologists and Chairman of Vanguard Health. Kerry chairs the Brisbane ANZAC Day Parade Committee and became President of Toowong RSL Sub Branch in 1997 and in 2021 was elected as South Eastern District President. He is also National President of another ESO, the Australian Army Training Team Vietnam Association.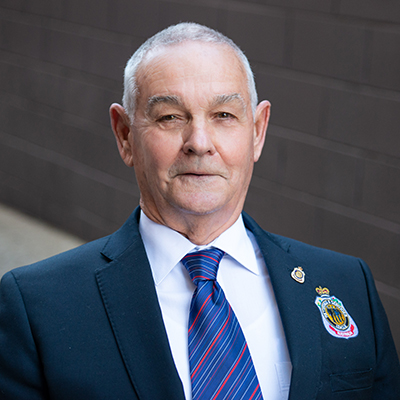 Ian Hall
District president
Sunshine coast
With two operational tours in Vietnam and 34 years in the Queensland Police Service, Ian has a wealth of knowledge, understanding and life experience, as well as a strong commitment to the Objects of the RSL. A team player, he applies extensive people skills to furthering and enhancing the promotion and delivery of the goals of the League.
John Maschke
District President
Far Northern
John joined the Royal Australian Navy in 1974 and has a charted shoal (Maschke Shoal) named after him. John became aware of his Aboriginal background at the age of 40 and identifies as a member of the Nyoongar Nation of south Western Australia. While in the RAN, John had many interesting roles and postings, including the command of several ships and a secondment to the Royal Fijian Military Forces for surveying duties. During his service he became a Charge Hydrographic Surveyor and is a Certified Professional Hydrographic Surveyor Level 1. John formally retired in 2020 with the rank of Captain, after 38 years full-time service plus more than eight years' service in the Reserves. He was Edge Hill/West Cairns RSL Sub Branch President from 2019-21 and became Far Northern District President in 2021.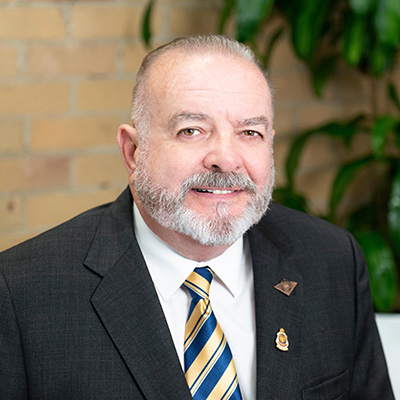 Les Nash
District president
Moreton
Les is an experienced Principal Consultant in the accounting industry. He is skilled in Managerial Finance, Government, Accounting, Public Policy and Corporate Governance. Les is an ex regular soldier with 25 years infantry service throughout Australia and overseas. He joined RSL in 1970, and has held many offices in both Far Northern and Moreton Districts.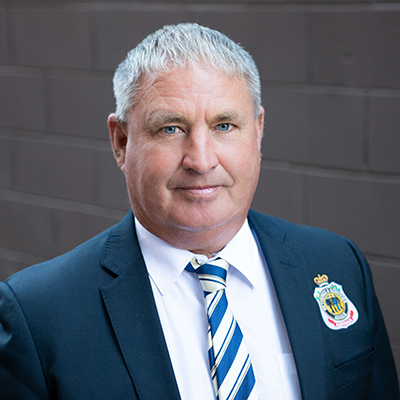 Garry Player
District President
North Queensland
Garry served in the Australian Army for 24 years discharging in September 2012. On discharge, Garry ran his own small business for five years. He has completed a Certificate IV in Training and Assessment, and a Certificate IV in Public Health and Safety. Garry has volunteered with the RSL for many years, first joining the Townsville Committee in 2014, and taking up office in 2018. He joined the Board of RSL Queensland in July 2019.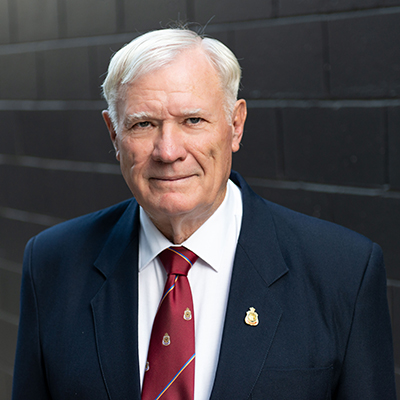 Dennis Pollard
District President
Western
Dennis served in the ADF for more than 25 years, including from 1970–74 and again from 1977–97. For 20 of these years, Dennis was in the Royal Australian Corp Military Police. After transitioning out of the ADF, he was employed by the Queensland Government as a Corrective Service Officer for 11 years. Dennis became a member of RSL Queensland in 2000 and in 2011 was elected President of Wallangarra RSL Sub Branch. In 2017 he was elected Deputy President of the Western District and in February 2021 was elected as Western District President. Dennis volunteers in several other organisations, including the QFES Rural Fire Brigade. On 30 March 2021 he was awarded his Certificate in Governance for not-for-profits.
Trevor Williamson OAM
District President
Wide Bay & Burnett
Director ID Number; 036194286700012
Trevor served in the Australian Army for 20 years, including a tour of duty in Vietnam. During a career in senior management with a large Australian company, he was responsible for the implementation of Quality Assurance and Workplace Health and Safety programs and is experienced in accident and incident investigation and critical investigation analysis. With a strong belief in integrity, honesty and transparency, Trevor supports strong corporate governance within the RSL to ensure that welfare to veterans continues to be provided at the highest professional level into the future. Trevor was awarded the Order of Australia in 1982.