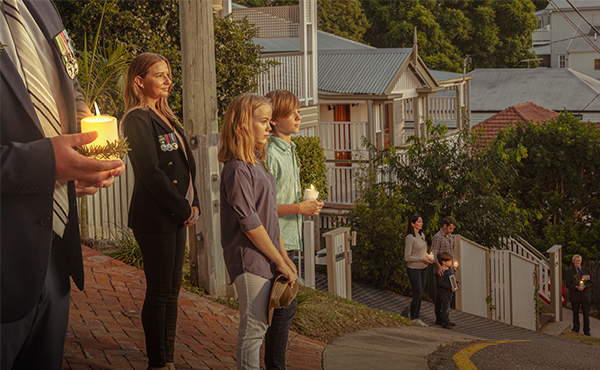 Thank you for helping us light up the dawn
25 April 2020
At 6am on ANZAC Day, in streets around Australia, hundreds of thousands of Aussies joined together in a powerful show of solidarity - an idea that originated with the Australian community and was supported and promoted by RSL Queensland.
As the sun peeked above the horizon the country stood united – in uniforms or pyjamas, wearing medals, poppies or sprigs of rosemary – to let Australia's veterans know that their service and sacrifice will never be forgotten.
We at RSL Queensland are humbled by your determination not to let this pandemic take away this nation's most poignant commemoration. We are grateful for the ingenuity you showed in helping find another way forward, and touched by the many examples of kindness, generosity and mateship we have been privileged to witness.
On behalf of Queensland's Defence family, we thank you for lighting up the dawn this ANZAC Day.
Please help us continue supporting veterans
Times are tough for many at the moment and, sadly, that includes many in our Defence family.
If you are in a position to help financially, there are two ways you can help us continue supporting veterans.
The ANZAC Appeal is one of the major sources of funds for our Sub Branches, helping them provide vital support to veterans in every corner of the state. 100% of funds donated to the ANZAC Appeal are returned to our Sub Branches and Districts.
Or you could consider purchasing tickets in the RSL Art Union. The funds raised through the Art Union help RSL Queensland provide important statewide services like help with DVA claims, employment assistance, scholarships and wellbeing assistance. The Art Union also funds groundbreaking research into veteran mental health, transition and reintegration.
ANZAC Day 2020
What did your ANZAC Day look like?