Careers at RSL Queensland
We're not who you think we are.
Our focus on building a brighter future for Australia's veterans is as strong as ever, and we're doing it in surprising and innovative ways – from evidence-based interventions that make a real difference to veterans' quality of life to a best-in-breed tech platform that supports and enables veterans through membership, service delivery, and our Sub Branch network.
With Australia's most successful prize home lottery funding us, we have the resources to deliver on our plans. As a member on our team, you'll have access to the best technology, skilled co-workers and interesting projects and the opportunity to grow your career with us.
Plus you'll be part of a team making a real difference in veterans' lives.
Diversity is a big part of what makes RSL Queensland a great organisation to work for. We have employees from all corners of the globe who – in addition to their professional expertise – bring unique cultural perspectives, experiences and values that make our organisation richer. 
We are parents and grandparents, recent uni graduates and long-standing advocates for veterans and their families, ex-Defence personnel and civilians, part-timers, creatives and strategic thinkers. We work right around the state, from the south east corner up to the far north, and among us we have decades of experience working for some of the largest, most ambitious and most compassionate organisations in the world. 
When we come together at work, we never lose sight of our mission and values, we remember to enjoy what we do, and we treat each other with kindness and respect.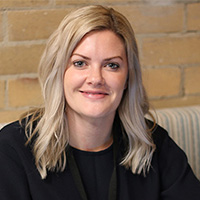 "It's really rewarding to be part of an organisation where your skills are valued and where your professional development is a priority. I'm surrounded by colleagues that I can learn from, and I'm also supported and encouraged to seek out growth opportunities that interest me and align to where I want to go in my career. Knowing that my manager and executive team support this is really important to me."
Rachel Colefax, Senior Project Manager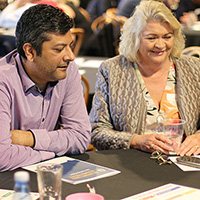 "Working at RSL Queensland has challenged every notion that I previously had about the organisation. The environment and technology stack that we utilise are the most advanced and cutting edge that I've experienced and it gives me great pleasure to be using my skills to make a difference to our veterans and the community. The people I work with are amazing and never afraid to be honest and call out problems so that everyone can work through them constructively."
Jaweed Saleem, Integration and Applications Manager
Whether we work with veterans and their families one-on-one or make a difference behind-the-scenes, a strong set of values unites us and shapes everything we do. As well as informing how we engage with the Defence family, Art Union supporters and each other, these values form the basis of our employee recognition program, guide our team-building activities and social events, and underpin our friendly, inclusive culture.
WE CREATE POSITIVE CHANGE
We are curious and ask if there is a better way. We look for opportunities that empower people to create their own future.
WE WALK THE TALK
We are accountable for our actions and we deliver on our promises. We own it, we commit to it, and we achieve it.
WE ARE CUSTOMER-FOCUSED
We are courteous, considerate and always willing to help. We go the extra mile. And we have fun while we're doing it!
WE VALUE ALL VOICES
We actively respect the needs, diversity and uniqueness of all. We have one vision and are one organisation.
WE ARE OPEN AND HONEST
We share experiences, knowledge and ideas. We act ethically. We ask for help.
WE DO IT WITH HEART
We show pride and passion for our brand and heritage. We take time to listen. We act with empathy.
We know our people are at their best when they feel well supported, have fun with their workmates, and can achieve a healthy balance between work and home. So in addition to competitive salaries, RSL Queensland offers a comprehensive suite of benefits, including: 
professional development opportunities, including offsite training or conferences, to support emerging leaders 
alternate working arrangements – such as flexible working hours, compressed work weeks, reduced hours, working away from the office, job sharing and phased return from parental leave – can be negotiated to help staff balance their work and personal lives more effectively 
kitchens stocked with fruit baskets, snacks, and drinks to help our staff keep their energy levels up 
volunteer leave to enable staff to participate in RSL commemorative and fundraising activities around ANZAC Day and Remembrance Day 
three additional leave days (to be taken between Christmas Day and New Year's Day) for eligible employees, in recognition of the contribution they make throughout the year  
access to our Benefits Hub discount program, including savings at retailers, restaurants and entertainment outlets 
up to 10 days leave for members of the Defence Reserves to undertake ADF training  
regular social activities, including team celebrations, group volunteering activities and welcome events for our new starters. 
Plus, because we know that sometimes having a friendly furry face in the office can reduce stress levels and make the office happier and more relaxed, our Brisbane offices at ANZAC House are dog-friendly!