What Remembrance Day means to me
23 October 2020
Veterans share their thoughts on the significance of Remembrance Day.
On two occasions each year – ANZAC Day and Remembrance Day – Australians come together to honour all those who have served our country – those who returned safely, those who came home wounded in body or soul, and those who made the ultimate sacrifice.
But while ANZAC Day is observed only in Australia and New Zealand, Remembrance Day is observed across the Commonwealth, as well as in France, Belgium and Poland. Marking the moment that the Armistice came into force after the bloodshed of WWI, the 11th hour of the 11th day of the 11th month unites former allies across the globe in a moment of silent reflection.
For veterans, Remembrance Day is a time to honour those who served before them and with them, as well as those who are still serving. We spoke to some of our members about what Remembrance Day means to them.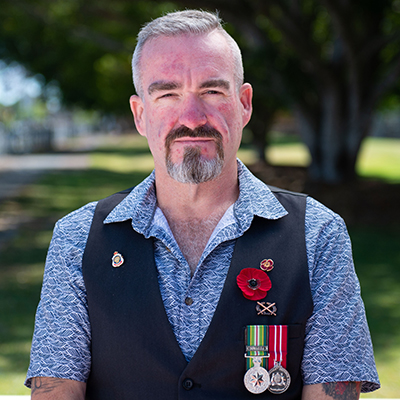 Duane Johnston joined the Australian Army in 1990 and was medically discharged in 2000, after having been deployed in Somalia, the South Pacific and Bougainville. He is Vice President of Deception Bay RSL Sub Branch and President of The Garrison, and a peer advisor and Queensland Ambassador for Open Arms.
"Remembrance Day means something different to me than everyone else. Being a veteran, you remember every day.
"Remembrance Day is [about] looking back at the sacrifices that people have made in order for us to be where we are today. It's about recognising those past sacrifices but recognising also the current and future sacrifices made not just by the veteran alone, but also by the family and friends that support them."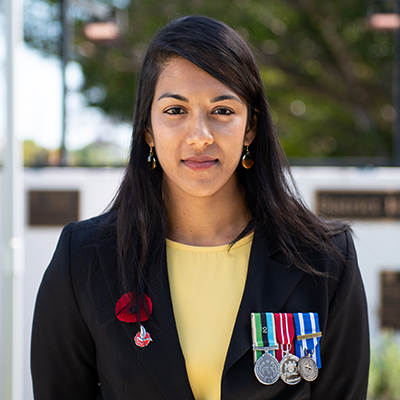 Squadron Leader Ajitha Naidu Sugnanam has served in the RAAF for 11 years, and has been deployed to Afghanistan and the Middle East. She is currently posted to RAAF Base Amberley.
"When you go to work every day, you get caught up in your job. Remembrance Day gives you the opportunity to really reflect on why you're a part of the military, what you're serving to do, and all those people who are still serving.
"Remembrance Day is the day when we commemorate the end of a war, but these days we are continuously serving overseas. So it gives you the opportunity to stop and pause and reflect that there are people still serving this country overseas, and be thankful that they're there to give your children a safe home."
Hugh Polson served in the Army for 25 years, and was deployed to Vietnam as a young Artillery Officer. He worked as a veteran's advocate with RSL Queensland before retiring, and has been President of the Sunnybank RSL Sub Branch for the past six years.
"Remembrance Day is a very emotional time for me. It's a time to reflect on my time in the Army, the great people I've worked with and the mates I lost in Vietnam. It's also an opportunity to reflect on my family, particularly my grandfather's commitment in World War I and my father's in World War II.
"This is an occasion on which – globally – we reflect on the efforts of those who survived and those who didn't survive war. And that still goes on today. All these young kids who go away – I admire them and I thank them."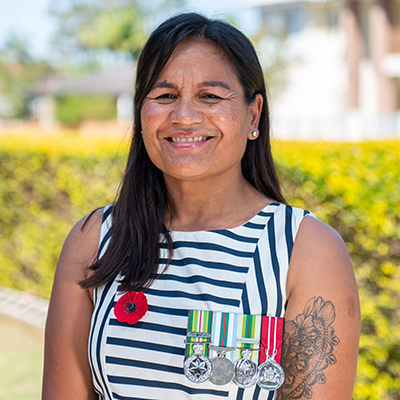 Elaine Gallagher served in the Army for 13 years before being medically discharged. Believing that community involvement can positively impact our mental health, she now runs Wellness Ignitor, which aims to foster social connection through coffee.
"Even though we still have to remember what happened with our men and women who served, it's equally important to remember that we have the freedom to live our lives because of their sacrifices."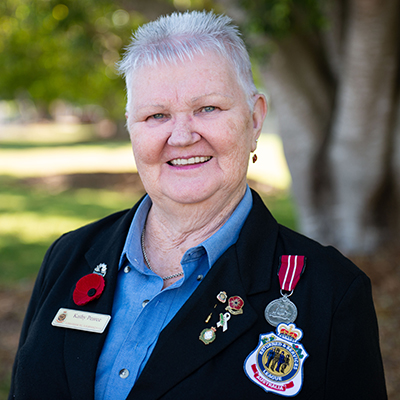 Kathy Pearce served three years in the Women's Royal Australian Army Corps, before being discharged to be married. She volunteers as a Welfare Officer at Sunnybank RSL Sub Branch.
"It's a day where we stop, reflect and give thanks to those who went before us and in some cases, paid the price for our freedom and the privileges we enjoy today. It's very special to me, having worked with veterans as a Welfare Officer.
"It's one minute, for one day in the year. Surely we can give one minute for those men and women."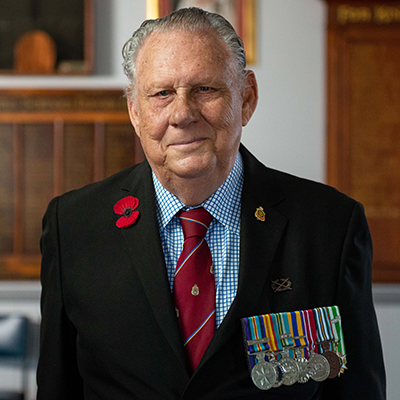 Harry Claassen served as an engineer with the Army's minefield squadron during the Vietnam War. He is Vice President of Sunnybank RSL Sub Branch.
"On Remembrance Day, we commemorate all the deployments Australia has had since the middle of the 19th century to today, and I think it's just as important as what ANZAC Day is. The difference with Remembrance Day is that it's commemorated worldwide – all the allied forces commemorate that day – in comparison to ANZAC Day, where only Australia and New Zealand commemorate that.
"Unfortunately you don't get the number of people that come to Remembrance Day commemorations and that's a pity. So we need to jog people's memories and let them know Remembrance Day is just as important. It's not just the end of the Great War, but all conflicts."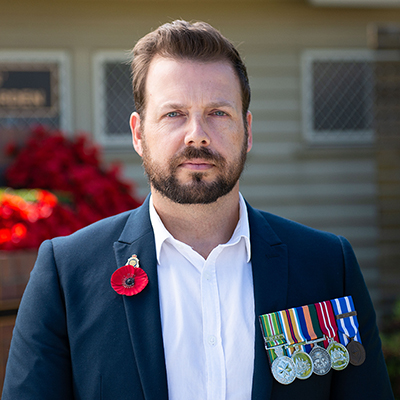 Jarrett Bird served with the Australian Army for seven years, during which he served in Afghanistan and Papua New Guinea. He now works with RSL Queensland.
"For me personally, it's remembering both my great grandfather and my grandfather who served in World War II. My great grandfather was a prisoner of war on the Burma Railway and is still buried over there, and my grandfather served in the Pacific fighting against the Japanese in the Second World War. It's about being able to really reflect and remember them for what they did.
"The little bit of time it takes out of your day to just stop, pause and remember means the world to everybody [who's served]. It shows that you are thinking about the sacrifice they made and it's a level of respect that you can offer to those people who went before you."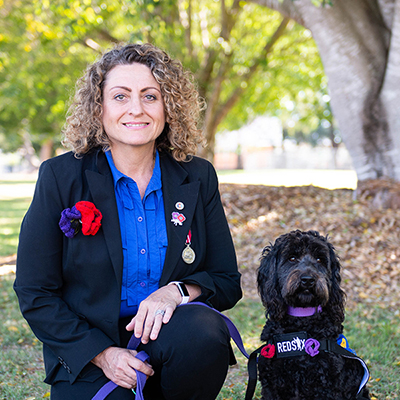 Natalie Elliott served in the RAAF for 10 years before medically separating. She is a community volunteer, taking therapy dogs to aged care facilities for pats and conversations with elderly veterans and their wives. She is also secretary of the Burpengary War Memorial Committee.
"Remembrance Day is an emotional time for many veterans, [their] family and their friends, as they reflect on loved one lost and continue to support those who returned bearing scars, physically and mentally, for their lifetime.
"I am passionate about engaging and involving the wider community in promoting the commitment of service men and women, to educate and remember the legacy and sacrifices of service personnel in conflicts and peacekeeping missions which have allowed us to enjoy the freedom of our beautiful country."
Tags:
History & commemoration

Veteran stories