Veterans forge connections while trying their hand at blacksmithing
22 November 2022
Ipswich-based veterans and their families recently got the chance to try the age-old technique of blacksmithing at a series of free workshops delivered by RSL Queensland.
Held at The Workshop Rail Museum as part of RSL Queensland's Active Lifestyles program, which is run across the state, the workshops create opportunities for veterans, current serving Defence members, their partners and children, to meet and connect, while keeping active and having fun.
The Blacksmithing workshops – the final RSL Queensland Active Lifestyles event for 2022, provided participants with the opportunity to try welding tongs and using an anvil to forge objects from metal.
Creating connection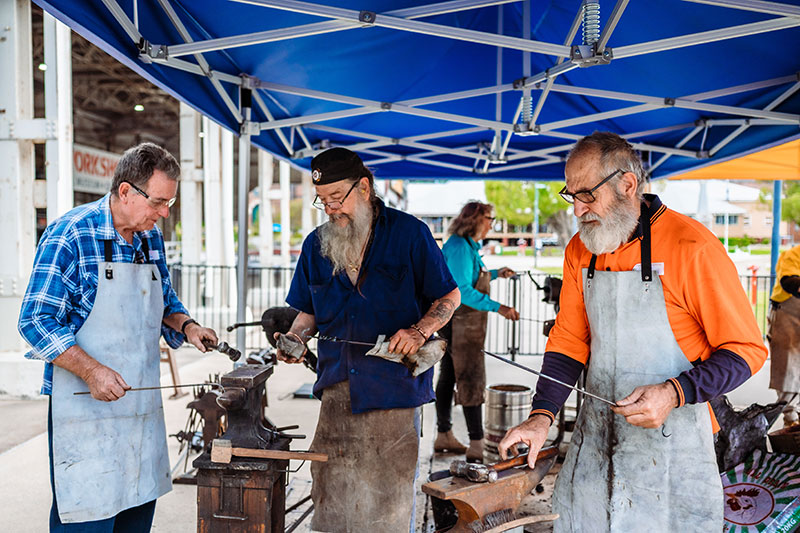 RSL Queensland Deputy CEO – Veteran Services Troy Watson says it was heartening to learn there were many new faces at the workshops, allowing for more connections to be made between local veterans.
"The blacksmithing workshop offered participants a unique experience, blending invention, strength and grit, qualities that obviously resonated with the local veteran community," says Troy.
RSL Queensland's Active Lifestyles program has delivered a wide range of activities throughout the year, catering for all abilities, as well as offering exhilarating experiences such as abseiling and kayaking.
Talking the same language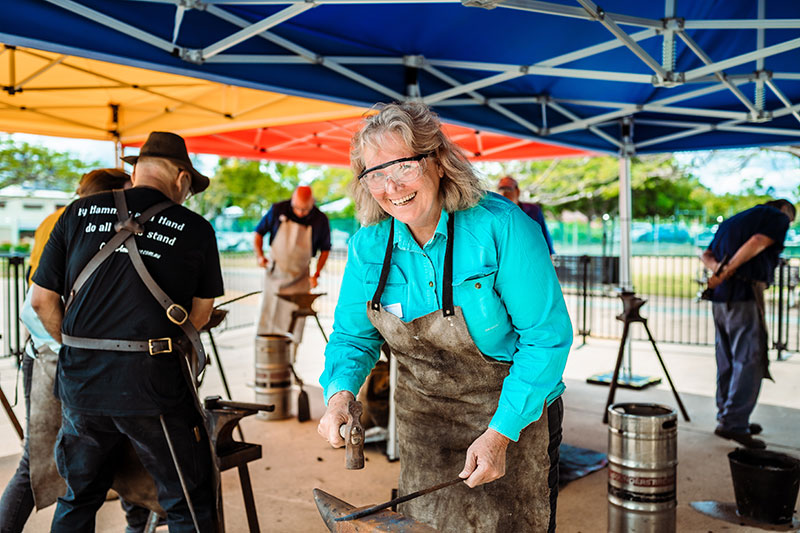 Mertsi 'Pop' Saari, who earned the nickname 'Pop' when he joined the Air Force with a group of around 130 other young 15- and 16-year-olds in 1974, says he enjoyed learning something new.
"We're all from similar backgrounds and talked the same language," he says.
"These events are a great social event that are well run, professional and safe. There's nothing to lose and you can walk away at any time if you really feel uncomfortable."
It's a sentiment shared by Letti Casey, an ex-Navy medic who served for eight years.
"I had a ball," Letti says. "When I saw it advertised, I thought 'Why not?' And it was great to have another female on this course with me – we were able to discuss our experiences in the Defence Force."
New year, new opportunities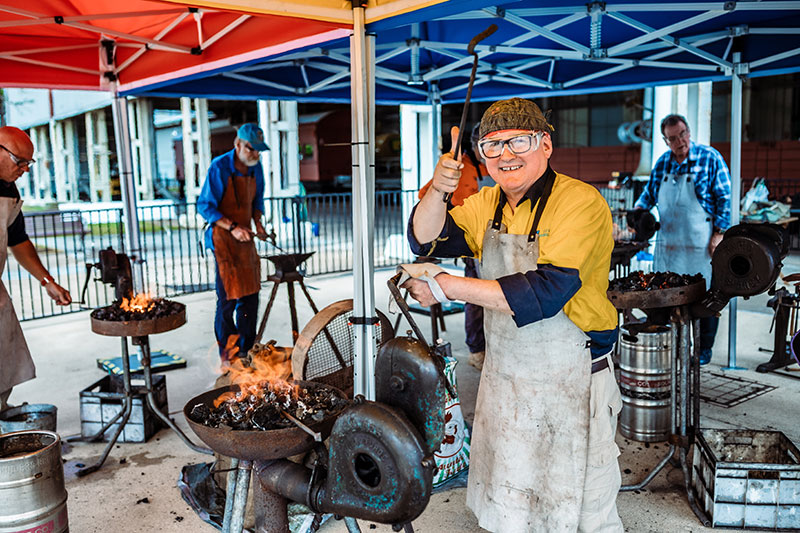 The program's key focus remains offering veterans with a diverse range of experiences an opportunity to try out something new, while keeping active and perhaps making new friends.
Providing veteran care and camaraderie is in keeping with RSL Queensland's core purpose, which is to enable veterans and their families to live with dignity and respect.
RSL Queensland's Active Lifestyles program will return in 2023 with a variety of activities. To find out more, visit rslqld.org/whats-on.
Want to stay informed? Subscribe today and get the latest news, services, events and more direct to your email inbox.
Tags:
Health & wellbeing

Mateship