Unmarked graves restored
06 September 2023
The Home Hill RSL Sub Branch recently held a dedication ceremony honouring WWI veterans who had been laid to rest in unmarked graves.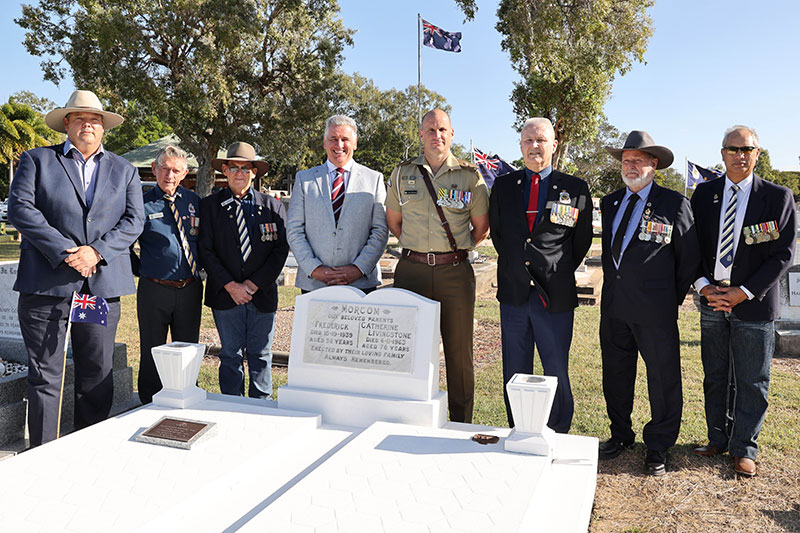 Image supplied: Saskia Vollema-Creek
This major project has been in progress since 2019, working to acknowledge the gravesites that were not formally and respectfully recognised.
Among the dignitaries in attendance at the ceremony on Saturday 26 August were Home Hill RSL Sub Branch President Richard Kelly, RSL Queensland State Vice President Bill Whitburn OAM, RSL North Queensland District Treasurer Rocky Hema, Mr Andrew Willcox MP, State Member for Burdekin Dale Last, Burdekin Shire Council Mayor Lyn McLaughlin and special guests.
Home Hill RSL Sub Branch Secretary Allan Peterson said this project was an important undertaking that sought to commemorate those who had served, particularly veterans of the Boer War and World War I.
"We are honoured to provide fitting recognition to those who served for our nation and were ultimately laid to rest in our local community here in Home Hill," Mr Peterson said.
"During the early stages of the project, it was uncovered that 25 graves had no indication of a burial site and appeared to be vacant plots covered in lawn.
"There were also 16 graves that had a family monument with no recognition as a veteran's final resting place, with another 15 who were originally from Britian and came to Home Hill either during or after the war – these are yet to be restored." he said.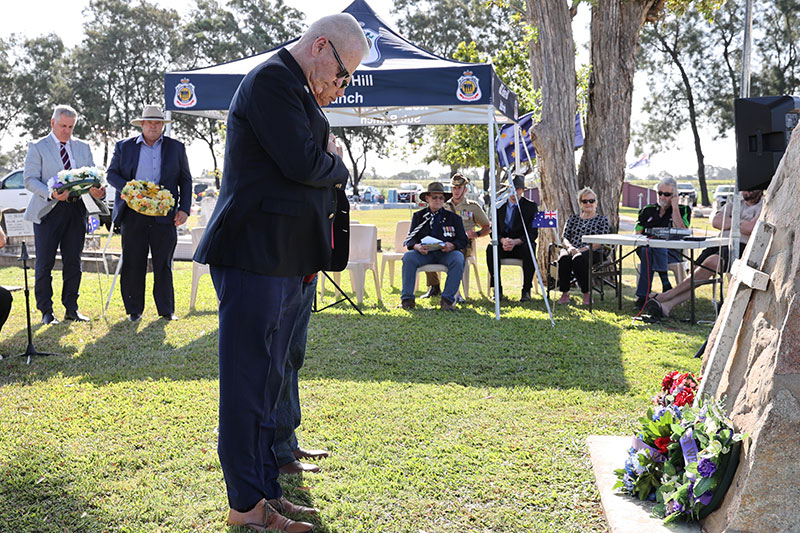 Image supplied: Saskia Vollema-Creek
"There is so much history to be uncovered behind each and every individual identified – in our research we discovered a grave belonging to an 86-year-old woman who had served with the Queen Mary Auxiliary Army Corps in Scotland.
"This project has been no small feat – the cement bases were physically moulded by Sub Branch members who devoted their time to making this initiative possible.
"More than that, local contractor Ken Wright supplied the polished headstones and bronze plaques, and the installation of the markers was a combined effort of two outstanding students from a local high school.
"It's thanks to the support of everyone involved that we are now able to finally dedicate the renewed gravestones – ensuring the legacy of our past service personnel prevails."
The project was partially funded by the Department of Veterans' Affairs, who provided $9,600 in overall grant funding.
Want to stay informed? Subscribe today and get the latest news, services, events and more direct to your email inbox.