The ultimate way to embody mateship
15 May 2023
Like thousands across RSL Queensland, Phill Dagnall volunteers countless hours to helping others.
At RSL Queensland, National Volunteer Week (NVW) is a chance for us to celebrate the thousands of volunteers across our organisation, and particularly in our Sub Branches, who make extraordinary contributions within their community. With this year's NVW theme being 'The Change Makers', we reckon there's no better way to kick off the week than by shining a light on Phill Dagnall, Senior Procurement Business Partner, who has spent decades as an unofficial change maker!

Phill Dagnall first dipped his toe into the volunteering pool back in high school.

Enticed by the notion of giving back, the then teenager teamed up with some schoolmates to doorknock in the name of charity, which sparked a lifelong love affair with helping others.

The musician and dad has since donated countless hours of his time to raise money and volunteer for organisations close to his heart, such as the Red Cross and the Queensland Children's Hospital.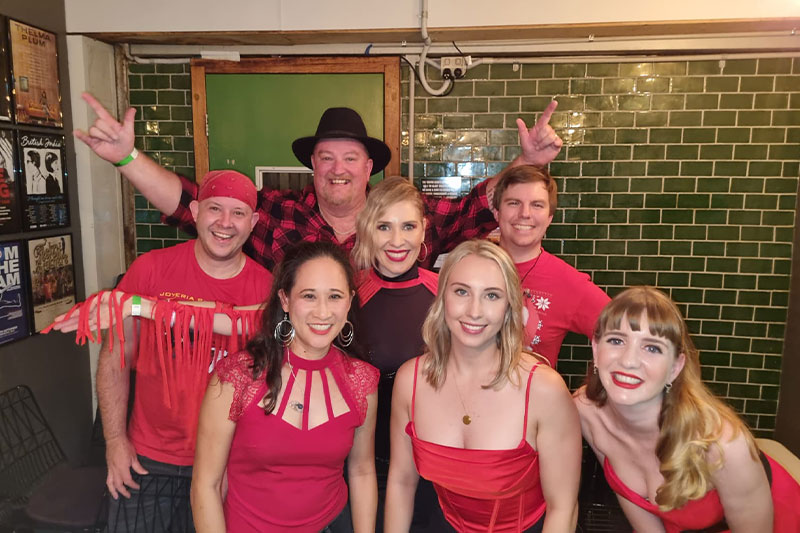 Phill Dagnall (wearing the black hat)
Phill described his passion for volunteering like this: "It's a huge part of who I am, and for me, it's about giving back and doing something good for someone else.

"Communities can't thrive without volunteers and it's the ultimate way to embody mateship.

"Sometimes you can even get to make someone's life a little easier to live, and that's powerful."

Volunteering can also give you a way to stand tall and serve for those who no longer can, Phill says.

"Some years back I had a friend and an aunt lose their lives to leukaemia and that led me to volunteering for the Leukaemia Foundation's Shave for a Cure / World's Greatest Shave," he shares.

"And that, in turn, gave me a way to honour my aunt and my mate."

Combine your hobby with volunteering

Phill, a passionate guitarist, reckons marrying your hobbies with volunteering is one of the best ways to give back, which is why the 'muso' has spent the past three years playing in a band that rocks out for charity.

"Playing with 'Brisband – Corporates Rocking Out for Charity' for three years has been awesome. Last year we played at the Triffid, which was a real blast. We managed to raise $82,000 for the Children's Hospital Foundation," he describes.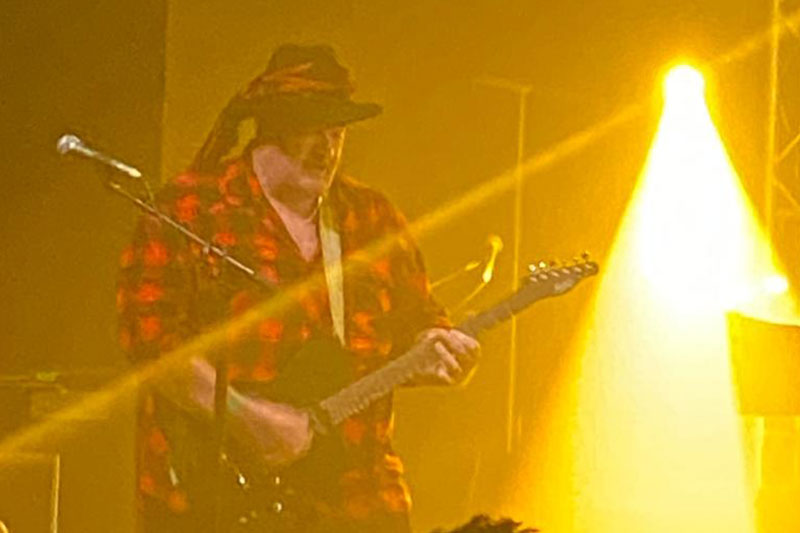 "And that was a volunteering highlight for me because that was a Brisband record for the most funds raised in a single night."

When he's not rocking out for the kids, you might find Phill donating his time a at a local food bank – right alongside his daughters who have also taken up the volunteering mantle.

"My two daughters have cottoned on to the gift of volunteering and my eldest daughter started volunteering with her youth group in a soup kitchen when she was 15," he says.

"So, for those of you out there who'd like to donate your time, I can't recommend it enough. When you realise the impact volunteering has on people's lives, it's a pretty great feeling."

Learn more
National Volunteer Week shines a light on the ways volunteering brings us all together, builds community and achieves vital work across Australia. Find your local RSL Sub Branch and become a member of RSL Queensland, or learn about other volunteering opportunities at volunteeringqld.org.au.