The triumphs we can achieve in spite of tragedy
10 November 2021
Army veteran Curtis McGrath has triumphed in the face of adversity.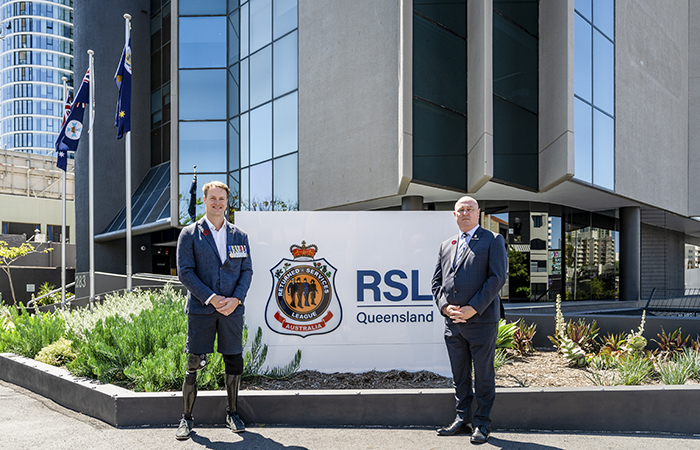 Curtis lost both legs after stepping on an improvised explosive device while serving in Afghanistan.
The 33-year-old enrolled in the Army in 2006 as a combat engineer and served for 11 years.
"I was posted to First Combat Engineer Regiment in Darwin before being deployed to East Timor," he explains.
"Then I was posted to 21 Construction Squadron and attached to 2CER and deployed to Afghanistan, which is where I was injured."
Faced with life-changing injuries, Curtis could have easily let his 'new normal' limit his future potential. Instead, while rediscovering his place in the world, he harnessed his reality as an amputee, using it as motivation to reinvent himself.
Curtis believes that ongoing support for veterans through organisations like RSL Queensland and its wholly owned subsidiary, Mates4Mates, were imperative to his rehabilitation process.
"When I returned home from Afghanistan and was coping with my injury, RSL Queensland's Mates4Mates organisation immediately gave me a great sense of support, community, and family," he says.
"This helped me through all the difficulties and challenges of finding myself as I transitioned out of the military and back into civilian life."
A NEW LIFE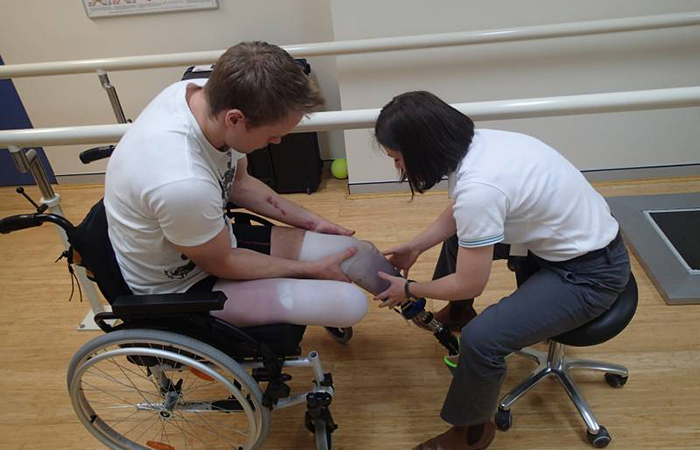 Like many of his peers, Curtis understands how jarring the adjustment to civilian life can be.
"When we're in the military, we feel a great sense of family and camaraderie. But as we transition to civilian life, we sort of lose that because the military is an institution," he says.
"We get taught how to do things with the same people and have the same goals. When we move away, it is important to try and keep the connection going and find like-minded people and organisations to help us feel a sense of belonging and purpose.
"For myself, I found my purpose in sport, but it doesn't have to be about sport. It could be a job; it could be a hobby or helping in a charity. There are so many ways to find a purpose. I think it's really important to help the process of transition and rediscover motivation."
A SECOND CHANCE TO REPRESENT AUSTRALIA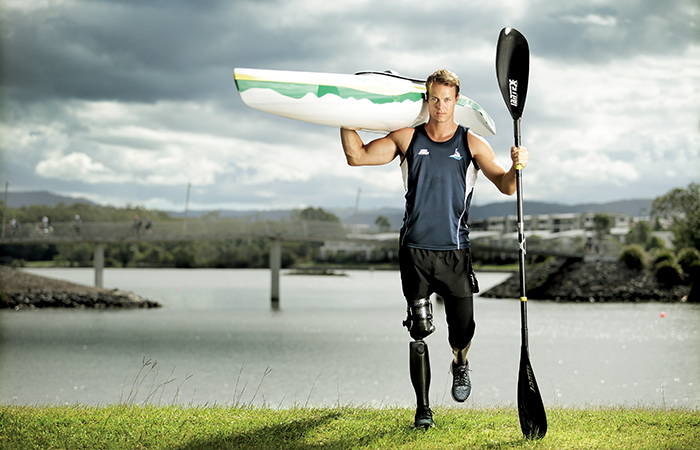 Less than a decade after his injury, Curtis achieved an incredible feat for his country, earning Australia's first gold medal in Paracanoe at the 2016 Paralympic Games in Rio. He defended his title at the 2020 Tokyo Paralympics and added another gold in the VL3 event.
It was a goal he set on the stretcher after his injury.
"I said I would make it to the Paralympic Games," he says. "That planted the seed and in 2016 I achieved it."
He believes a lot of the skills he learnt in the military prepared him for the life of a high-performance athlete.
"Being on time, having the right equipment, giving it my all and doing my best and understanding there's always a team around me to support me to achieve my goals – are all things that came with me into my sporting life."
The undefeated athlete says he is over the moon to come home from the Tokyo Games having defended his Rio gold medal and won another.
"I'm so happy and proud that I was able to represent Australia again and bring home the double gold."
SUPPORT THROUGH MEMBERSHIP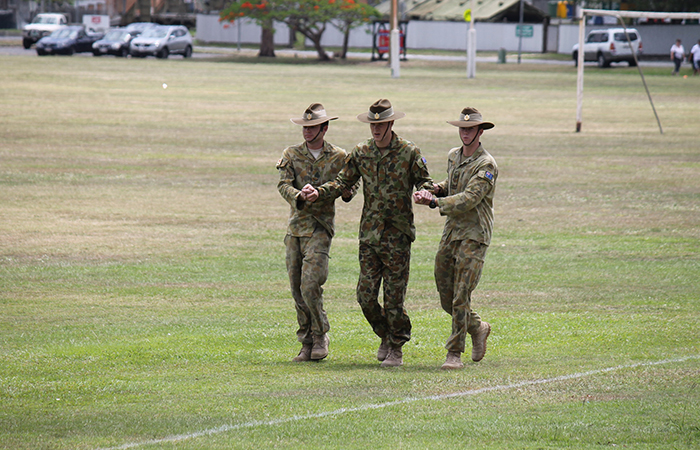 The inspiring Army veteran is adding his voice to RSL Queensland's call for Australians to Remember to Remember and pause for a minute's silence on Remembrance Day - an act he was happy to undertake for an organisation he values highly.
"There's a wide range of services that help the transition period, both clinically and socially, and give you a sense of community to feel connected again," he says.
Curtis says being a part of a veteran family through his RSL Queensland membership gives him and his family support.
"It's really important to me that everyone knows that support is available from the RSL," he says.
"It's really nice to be involved because they don't just support me, they support my family as well."
p>
Want to stay informed? Subscribe today and get the latest news, services, events and more direct to your email inbox.
Tags:
Courage

History & commemoration

Veteran stories