The power of a hug
24 October 2022
On a rough day, a comforting hug from a loved one can be a gentle reminder you're not alone and bring you a sense of peace.
You can imagine how many times a simple hug brought Warwick couple Bruce and Belinda McGowan closer during their 17 years together.
So, when Bruce was faced with the impossible task of saying goodbye to Belinda in May 2021, you can also imagine the power of them being able to hug each other one last time as they faced one of life's hardest moments.

A LEGACY OF A LIFE OF SERVICE

Flight Lieutenant Belinda McGowan served in the Royal Australian Air Force (RAAF) for almost 33 years.

"She was very dedicated to her time in service," he shares. "She joined the RAAF in 1988, starting as a comms operative, before facilitating and teaching leadership and management to junior ranks.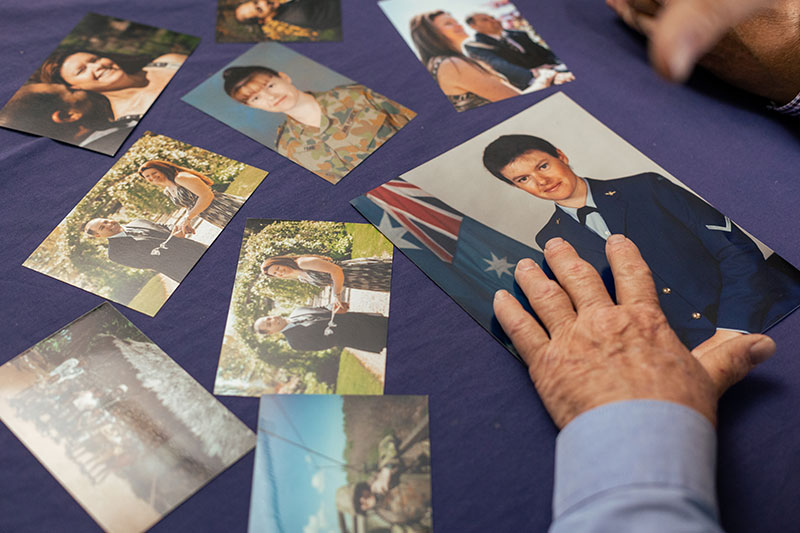 "Growing up on a farm, joining the Air Force allowed her to grow and give back. Her kindness was probably her biggest core value."

GOODBYES MADE KINDER

Bruce was able to hold and hug Belinda as she passed away from cancer, thanks to a palliative care cuddle bed. A cuddle bed allows family members and loved ones to lie together as the loved one passes or receives treatment.

The Cuddle Bed Program was something Bruce and Belinda started planning before she passed, and Bruce carries on the work as part of Belinda's legacy.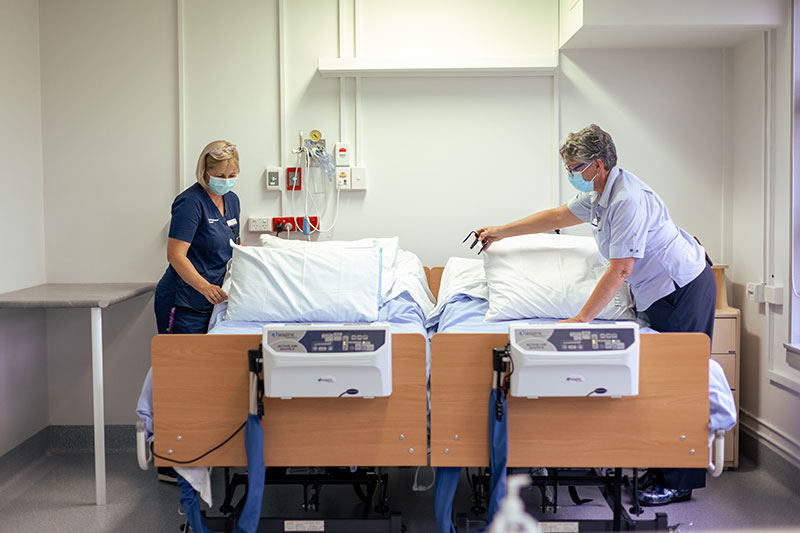 "We had seen the cuddle beds in city hospitals, but in regional areas the most common solution was to push two single beds together. Belinda and I felt strongly that regional hospitals deserved the opportunity to have cuddle beds and that is what inspired The Cuddle Bed Program," Bruce says.

"It's my goal that every regional hospital in Australia has the opportunity to have at least one cuddle bed to support their palliative care patients."

While the experience it offers families is invaluable, each bed is an investment of $22,000. To date, Bruce has been able to fundraise and secure three cuddle beds for regional hospitals including Warwick Hospital, where Belinda passed away in 2021.

SUPPORT NO MATTER WHAT

Throughout their journey, Bruce says the support they received from the Australian Defence Force and the Warwick RSL Sub Branch has been enormous.

"The RAAF has my back and will guide and give me advice. It is like a family. Our local Sub Branch has been a big supporter of The Cuddle Bed Program and given me somewhere to talk to people who have had similar experiences."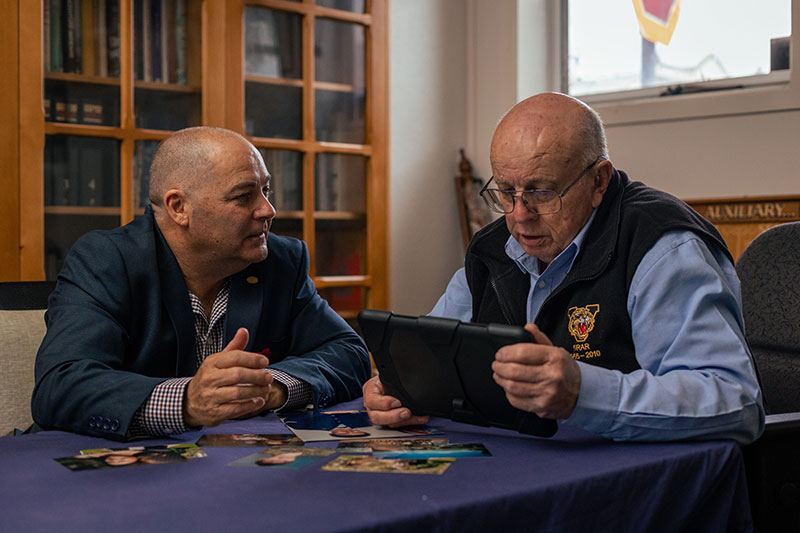 Through the community and network of the Warwick RSL Sub Branch, Bruce found a place to bring their idea for the Cuddle Bed Program to life.

"They gave me networks, but they also provided the venue to do our first launch and an opportunity to explain what we wanted to achieve."

REMEMBRANCE DAY

Bruce says that 11 November has always been about the people.

"For me, Remembrance Day has always been to remember the people. Not only those who lost their lives but the people who are connected to serving members of Defence.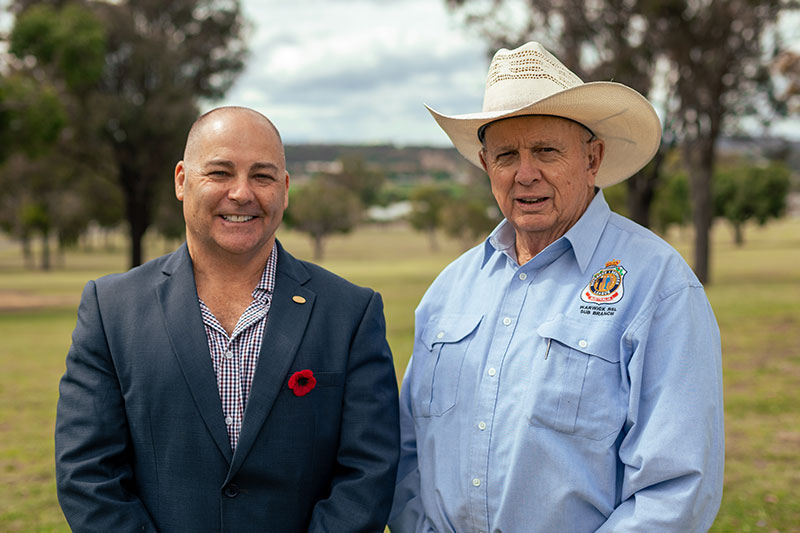 "All serving members have mothers, fathers, brothers and sisters, or children. That's what Remembrance Day means to me. Remembering the community and the people within it."

HONOURING OUR VETERANS

Warwick RSL Sub Branch President John Skinner says the Sub Branch was pleased to support Bruce and also donated a bed to the program.

"Belinda was one of our main flag bearers and spoke at a couple of different services. She was such a likeable lass. Very friendly, easy to talk to and she made friends wherever she went," John recalls.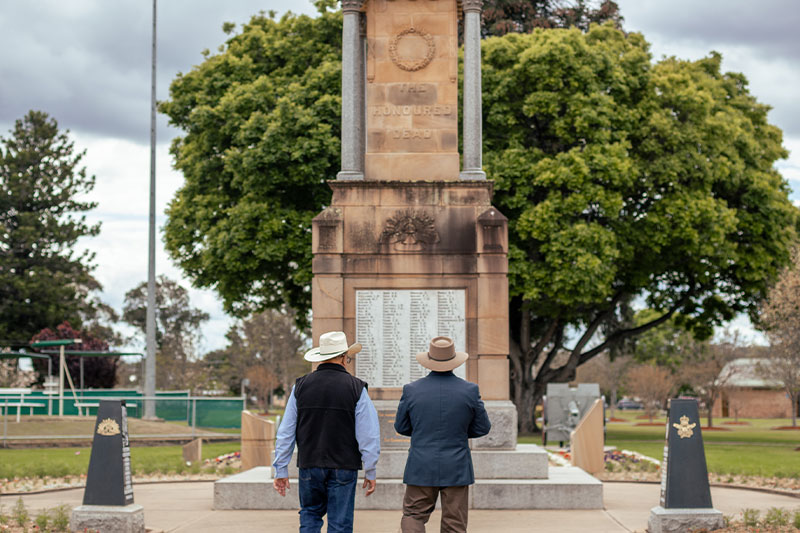 John says Remembrance Day is part of Australia's heritage and an opportunity to honour those people who hold a special place in our hearts. A Vietnam veteran himself, John remembers six close friends he lost during the war.

"We were at Dak Do, where a land mine went off that killed three and wounded 23. Two of those people were in front of me and their bodies took the blast that saved my life. They were some of my very good friends, and that touched me quite deeply at the time.

"Remembrance Day used to be a time when all Australians stopped. Now it doesn't seem to be quite like that, but I believe we're bringing it back."