The help you need on the home front
13 January 2022
Need support around the house? HomeFront Australia is here to help veterans.
Even with the best intentions, sometimes life gets in the way and all the little things around the house can stack up. Before long, what was a little thing is now a big thing and without realising it, they can stop us moving forward in our daily life.
But reaching out for help doesn't have to be something we only do once it all seems overwhelming. In fact, regular help with the little things gives us all time to enjoy the more important things in life, such as connecting with family and friends, finding meaningful employment or study, or discovering a new hobby.
And that's where services like HomeFront Australia can step in to take a few things off your plate.
WHO IS HOMEFRONT AUSTRALIA?
The HomeFront Australia team
In a nutshell? HomeFront is a veteran owned and operated company specialising in delivering home services to veterans with no out-of-pocket expenses.
They support more than 1,200 veterans with Department of Veterans' Affairs (DVA) approval for household services – under a DRCA or MRCA – with tasks around the house like general cleaning, mowing and gardening, window cleaning, gutter cleaning, pool cleaning and more. Their network of more than 650 vetted service providers across Australia can also help with meal preparation, shopping assistance and dog walking.
RUN BY AUSTRALIAN VETERANS FOR VETERANS
HomeFront Australia was founded in 2016 by veterans David Ballantyne and Chris Moss, who collectively have served in Iraq, Afghanistan, Egypt, East Timor, South Sudan, and the Gulf States. They served full-time in the Army for 15 years and both still serve as Army Reservists.
After returning home and leaving Defence, Chris says they recognised there were a lot of veteran families like theirs that needed support in their homes.
"We know that it can get hard when you've left Defence and have been out for a few years," he says. "If you're a veteran with accepted service conditions, we've made it easier than ever to access your entitlement for DVA household services.
David says they're driven by providing support services to vulnerable Australians.
"The fulfilment of changing someone's life for the better, even if it is through something as easy as meal preparation, providing some cleaning or gardening for them – you're actually changing their lives," he says.
IT'S FOR ALL AGES AND ABILITIES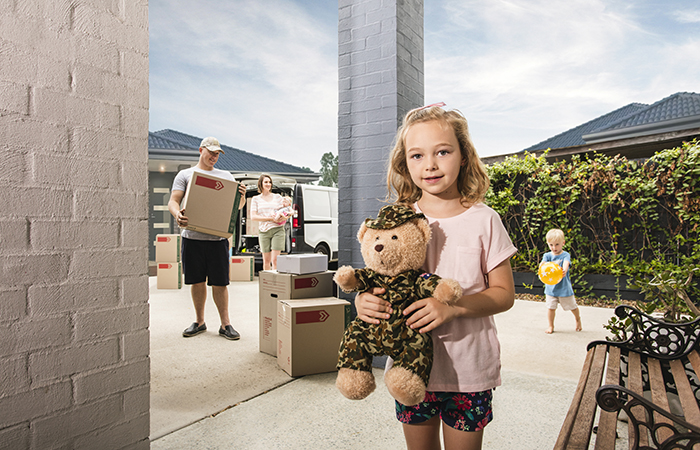 David says their clients' average age is 42 and most have young or growing families.
"Veterans are 25-year-old women you walk past in the supermarket, and they are 70-year-old men you sit next to on the bus," he says.
"There's no one size fits all for the veteran who needs the support of our services, and from families to single older people – we all need a helping hand sometimes."
YOU HAVE ONE POINT OF CONTACT, HOMEFRONT TAKES CARE OF THE REST
After you've been through the claims and entitlement process, David says many veterans can find it hard to begin a similar process again to organise something like household support.
"We call it administration fatigue. They've been handed from one place to another. The last thing they want when they finally get their entitlement is to have another chaotic experience of having to book service providers, have people change on them, have strangers in their house and these are sometimes vulnerable people," he explains.
"We make it very simple to engage quality service providers to deliver services in your home and let our clients know it's not another trial in their efforts to reach out for help."
Through HomeFront Australia, you coordinate your household service providers through one contact. Even if you move homes or cities – your contact remains consistent with HomeFront Australia, who'll organise your new service providers, leaving you to focus on what matters.
"Having HomeFront come in and help, it's creating an opportunity to take that slice of time and allocate it somewhere else. Somewhere to serve yourself – your own wellness, your family, your mates. It's someone coming in and giving you a slice of your day back to do something that helps your path to returning to civilian life."
NO OUT-OF-POCKET EXPENSES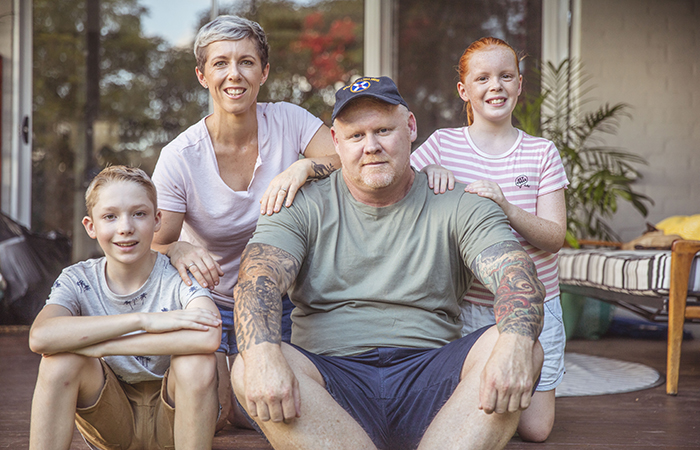 In the business of making life easier for veterans and their families, HomeFront Australia also manages the administration side of things.
Veterans have no out-of-pocket expenses, as Homefront Australia invoices DVA directly for any services provided.
TIME TO GET EXTRA HELP?
Learn more about Homefront Australia and how they may be able to support you by calling 1300 20 60 40 or visit their website.
Want to stay informed? Subscribe today and get the latest news, services, events and more direct to your email inbox.