National ESO forum held in Sydney
03 June 2023
Representatives from over 40 ex-service organisations (ESOs) attended the second National Forum for Ex-Service Organisations in Sydney on 30 May.
The Forum was established by RSL Australia and its State Branches, in response to discussions across and outside of the ESO sector, to facilitate a process to enable representatives from across the sector to come together to address the emerging issues from the ongoing Royal Commission into Defence and Veteran Suicide.
The first National Forum for Ex-Service Organisations held in Canberra in November 2022 brought together ESOs from across Australia to hear directly from the Royal Commissioners and facilitated an opportunity for participants to jointly decide the priority issues that they wanted to work on together to support veterans and their families.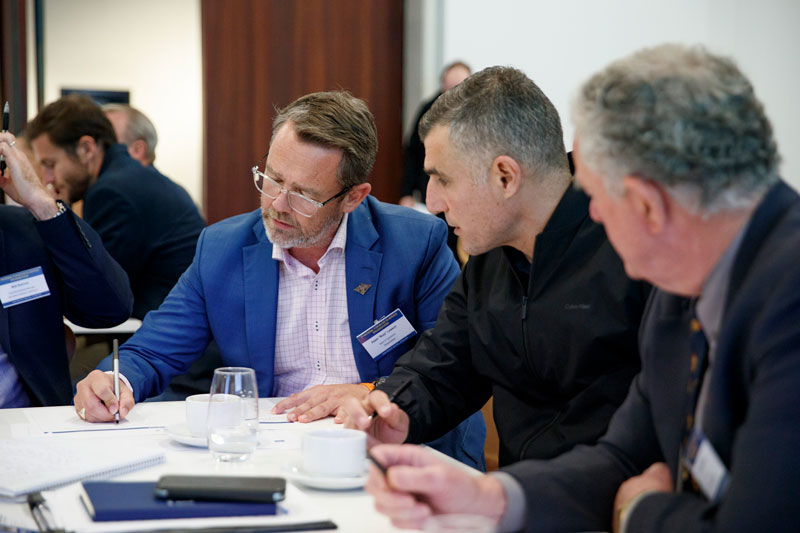 The second Forum built upon the two initiatives voted as the most important addressed by participants from the first National Forum, namely:
Established the framework for a peak body for the ESO sector to represent and advocate the needs of ESOs, Australian veterans and their families; and
Mapped and categorised the services ESOs deliver and provided measurements of service quality to assist veterans in navigating service needs and providers.
To facilitate and inform discussion on the day, the Forum engaged subject matter experts to provide insight into how peak bodies function, both in Australia and overseas, and the importance of representing the interests of the sector. In-person and online presenters included:
The Hon Matthew Keogh MP, Minister for Veterans' Affairs
Marc Purcell, CEO, Australian Council for International Development (ACFID)

Lt Gen Sir Nick Pope, Executive Chair, UK Confederation of Service Charities (Cobseo)
Nick Kaldas APM, Peggy Brown AO, Hon James Douglas KC, Commissioners, Royal Commission into Defence and Veteran Suicide
The Forum sought to achieve the following outcomes:
Agree on potential classification system for ex-service organisations, and identify gaps that may exist in those classifications
Agree on the purpose of a potential ESO Peak Body, including the preferred scope of roles and responsibilities; and
Agree on the potential functions of an ESO Peak Body.
A full report from the second National Forum for Ex-Service Organisations will be published as soon as possible.