RSL Queensland calls on Queenslanders to pause for one minute this Remembrance Day
26 October 2022
RSL Queensland is calling on all Queenslanders to Remember to Remember on Friday 11 November to pause and reflect with a minute's silence at the 11th hour on the 11th day of the 11th month.
Queenslanders across the state are invited to attend RSL Queensland's official Remembrance Day service at Brisbane's ANZAC Square from 10:15am at the Shrine of Remembrance or their local RSL Sub Branch service to remember all service personnel who have died while serving in all wars, conflicts and peacekeeping operations.

Among the dignitaries in attendance will be Queensland Premier, the Honourable Annastacia Palaszczuk, Governor of Queensland Dr Jeannette Young AC PSM, and Lord Mayor of Brisbane Adrian Schrinner.

Also present at the ceremony will be RSL Queensland's 2022 Remembrance Day ambassador and highly decorated Australian Army veteran and Victoria Cross for Australia (VC) recipient, Corporal Daniel 'Dan' Keighran VC.

The decorated Army Corporal was only the third soldier, and the first member of the Royal Australian Regiment (RAR), to receive the Victoria Cross for Australia since the award's introduction in 1991.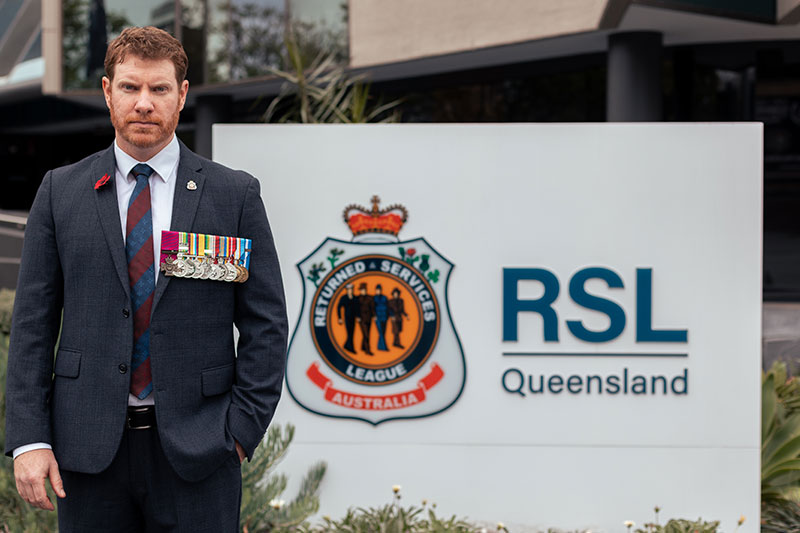 Dan Keighran VC at ANZAC House, Brisbane
He received the award for his heroic actions protecting his comrades, by deliberately drawing enemy fire onto himself in Afghanistan in 2010 during the Battle of Derapet.

Mr Keighran said he was extremely proud to support RSL Queensland's Remembrance Day campaign and echo the RSL's call for Queenslanders to Remember to Remember.

"Service was instilled in me from a very young age and was one of the driving forces of me enlisting in the Army – due partially to the influence of both my grandfathers who served. Because of this, I grew up understanding the sacrifices that have been made for the freedoms that we so readily enjoy today," Mr Keighran said.

"I strongly encourage all Queenslanders to attend their local Remembrance Day service, whether that be in Brisbane City at Anzac Square or at your local RSL Sub Branch, and take the time to remember those that have gone before us and those that continue to serve to this day."

This year, RSL Queensland is anticipating the largest post-pandemic crowds at Remembrance Day commemorations across the city and state, with thousands expected to attend their nearest service in a collective display of camaraderie.

RSL Queensland State President Major General Stephen Day DSC AM said Remembrance Day presented a profound opportunity to honour those who gave their lives in service to their country, those who returned home injured or ill, and those who bravely serve our country today.

"Having Dan Keighran, a decorated VC recipient, attend and be part of our official commemorative service on Remembrance Day is an honour and a fitting tribute to his true embodiment of the values held strongly by RSL Queensland," MAJGEN Day said.

MAJGEN Day urged Queenslanders to unite as a community and Remember to Remember on 11 November, a day that commemorates the signing of the Armistice agreement between German and Allied forces in 1918 that signalled an end to WWI.

"Remembrance Day is a date that has long been cemented into the lives of Australians and while leading busy, fast-paced lives can often result in this important moment passing by, it is imperative that we pause, reflect and honour those who have fallen and recognise the invaluable contribution our service people make to our country," MAJGEN Day said.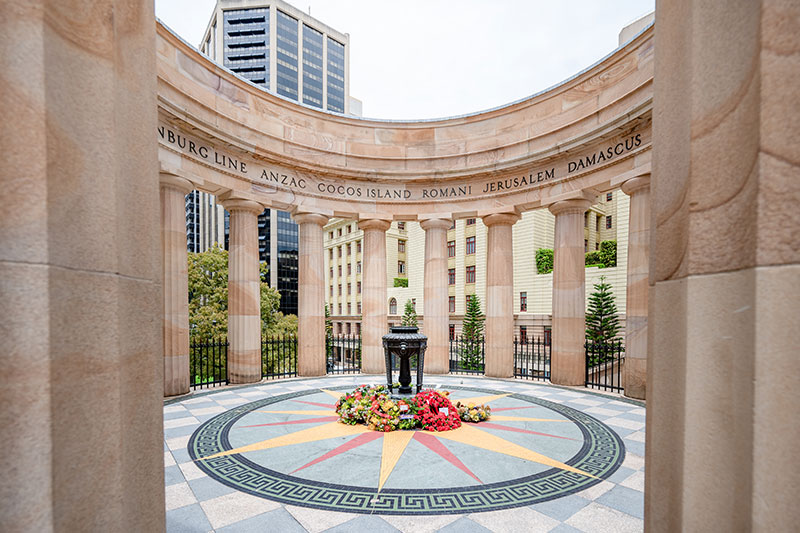 "It's just one minute, but it means so much more to the veteran community and their families."

Everyone is welcome to take part in Remembrance Day either in person or virtually, with RSL Queensland's official state commemoration at Brisbane's Anzac Square to also be live streamed on Facebook.

For more information on Remembrance Day and where to attend a service or to access digital resources including audio recordings, videos, blogs and veteran stories, visit remembertoremember.com.au.
MEDIA CONTACTS
For more information or to arrange an interview, please contact:
Elise Hodgson, Media Liaison
0490 424 584 | Elise.Hodgson@rslqld.org

Cassie Charlish, Media Manager
0448 458 592 | Cassie.Charlish@rslqld.org
Tags:
Media release

History & commemoration