RSL Queensland puts Townsville to the test to strengthen veteran support
03 September 2022
Hundreds of Townsville locals took to the challenge of completing an obstacle course at Lavarack Barracks last weekend, with RSL Queensland welcoming kids, families and community members to an interactive display of military training at the Open Day event on Saturday (27 August).
The obstacle course saw more than 600 participants test their fitness on monkey bars, the 3-metre rope and cargo net climb, the tyre run and pole traverse, not only giving members of the community an intense workout but also the chance to check out the local Army barracks.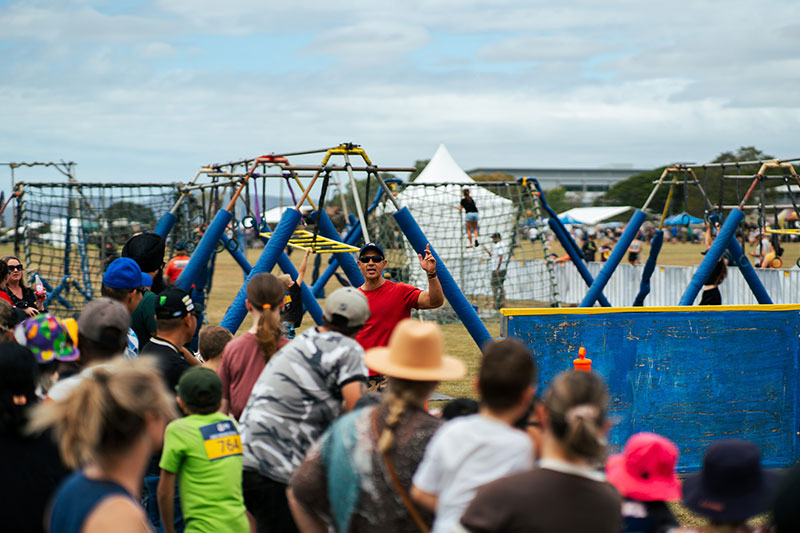 The day was a huge success with many from the community turning out to see what life was like behind the barracks' gates.
As well as tackling the obstacle course, visitors of all ages, were able to meet Army personnel and view demonstrations, such as from the military working dogs, and check out displays, including Artillery, helicopters and armoured vehicles.

RSL Queensland were proud to demonstrate our ongoing support to Lavarack Barracks and create opportunities for current serving families to understand and engage with RSL Queensland and our services. Funds raised on the day went to Legacy North Queensland.
Want to stay informed? Subscribe today and get the latest news, services, events and more direct to your email inbox.