Purpose vs pay cheque: Does one have to cancel out the other?
18 May 2021
Can you align your values, a desire to 'do good', and earn a pay cheque at the same time? We think so.
If meaning is the new money, as a 2011 Harvard Business Review article challenged us to consider, is it possible to align your values with employment that is 'more than just a job'?
We might see people making decisions on how they spend their money based on their personal values, but it is less common for us to practise the same discretion when it comes to how we earn our money.
Something RSL Queensland is committed to understanding is what drives our employees and how we can create a work environment that our teams feel proud to be part of.
We've been digging deep to find out what makes candidates choose to work for us and what makes them stay.
WE'RE MAKING A REAL DIFFERENCE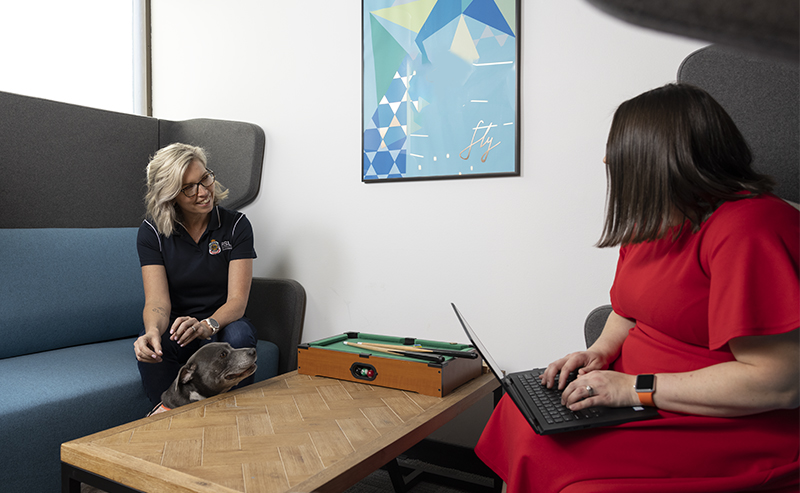 RSL Queensland Compensation Advocate and veteran Sharon James says it was important for her to look for meaning and have a sense of purpose at work.
"Helping veterans is my passion and the mission of the RSL resonates with me in that when we say we're going to help make veterans' lives better, we actually do it," she says.
"Working at RSL Queensland, I know that whatever I do, it is generally making a positive impact on the lives of veterans and I find that rewarding.
"There's not too many jobs where you can say that what you do every day makes a real difference."
CHALLENGING THE STATUS QUO
Some might say that the more an employee is paid, the harder they'll work. We've discovered in our conversations with existing RSL Queensland staff that they are engaged because of a sense of purpose, contribution to the greater good, and opportunity to be involved with a progressive organisation that working with us provides them.
Of the high engagement consistently seen across their team, RSL Queensland Chief Human Resource Officer Leigh Goldsmith says it's something you can sense when you walk into the office.
"We have an amazing culture and highly engaged workforce who are all connected and committed to our purpose," she says.
"As an executive leader, it's rare to see this in an organisation and you don't always feel safe sharing your opinion or contributing to a discussion. RSL Queensland's culture, the leadership, it's safe.
"It's safe to have the conversation, to give feedback and everybody has such a strong alignment to our purpose – it is visible in everything we do. It's unfortunate it is so rare and so also very special when it happens."
FINDING WORK THAT MATTERS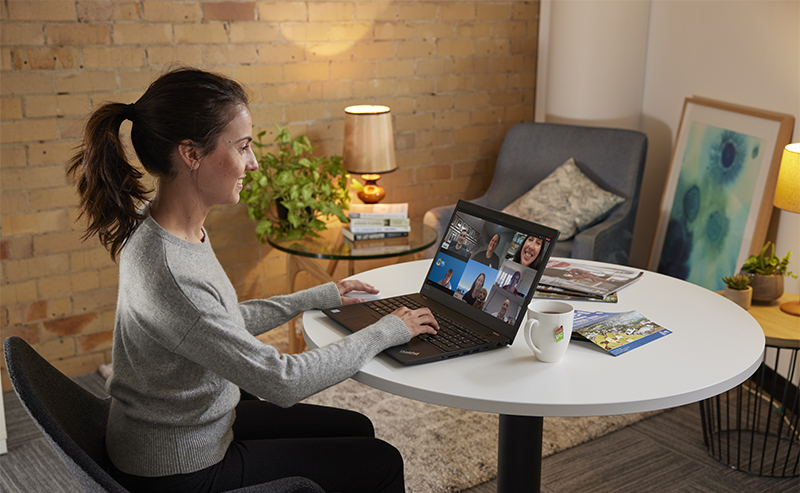 Veteran Services Marketing Manager Jess Stone might only be at the start of her career but she's already led by the satisfaction she gains from knowing the work she does is worthwhile to so many in the community.
"It is rewarding to know that the work I do during 38 hours a week is really helping people's lives and impacting them positively."
"My work week is actually helping people and assisting their daily lives to lead a fulfilling career or meaningful life."
The lines between our personal and professional lives are blurring as global events play a part in making working remotely the new normal, so it's likely we'll see a greater move towards candidates prioritising work that matters.
RSL Queensland's Chief Marketing Officer Greg Ellevsen agrees.
"You can wake up in the morning and go to work, earning another couple of million dollars for shareholders, or you can go to work and make a difference for an important group of people who need your help," he says.
"For me, at least, I feel better getting out of bed knowing that what I'm going to do is making a difference to an important group who could use that help.
"I feel very proud of the work we're doing, and I'm even more optimistic about the things we're going to do in the future."
Leigh shares the same opinion.
"It's pride," she says.
"People want to be proud of what they do.
"Collectively we're able to change a whole family's life with the support and services we provide, and it doesn't matter whether I'm in finance doing payroll or whether I'm in HR – everybody in our organisation has a direct line of sight to the difference they're making."
BUILDING BRIGHT FUTURES
We are highlighting all the things that make RSL Queensland a great place to work – our purpose, our values, our culture, our cutting-edge technology, and our social impact.
To achieve the objectives of our 2025 Strategy, we are bolstering our workforce and showcasing our organisation as a leading employer in Australia. We know our employees are engaged and feel a sense of satisfaction using their skills to support the Defence community.
You can see videos of some of our staff talking about what it's like to work at RSL Queensland on our YouTube channel. And if you or anyone you know would like to grow their career with us, visit rslqld.org/about-us/careers