Diversity: It's more than ticking a box
03 June 2021
At RSL Queensland, creating a diverse workforce isn't just a value on an internal document. It's championed from the top down every day.
When you walk into your office kitchen for your morning coffee or log onto your team's weekly video catch up, what are the faces and stories of the people around you?
More than ever, organisations are working to champion diversity as the norm, not the exception to the rule.
Diversity at work means teams are made up of people from different genders, social class, religion, race, age, ethnicity, education, sexual orientation and more.
And studies show diverse organisations are better positioned to attract talent, have higher employee engagement, and better outputs as a result. For example, a recent study by Diversity Council Australia showed 43 per cent of workers strongly supported their organisation taking action to create a diverse workplace and, in organisations already taking action, workers felt higher levels of satisfaction and acceptance.
RSL Queensland Chief HR Officer Leigh Goldsmith says diversity is a broad brush to paint with.
"There is diversity around race, religion and gender, but also there is professional diversity and the experience that we all bring from different industries," she says.
"For example, I've always been a great believer in supporting our return-to-work mothers after maternity leave with flexible arrangements. The value that brings to the team to show just what flexible work practices, and what genuine care for your employees can look like, is really important.
"And that is an example of ensuring there's diversity in terms of family environments as well."
With more than 20 years' experience in public and private sectors, Leigh has seen first-hand the positive changes of proactively incorporating diversity into an organisation.
"Consciously creating a diverse workforce starts right at the moment when we're attracting candidates," she explains.
"At RSL Queensland, we've got a HR and talent team that are very contemporary in their thinking and we are able to work with our senior leaders to ensure diversity is the norm, not an exception to the rule.
"It starts at the very top. It starts with the Chief Executive and then Executive Leadership team and their commitment to have the best people in the organisation and ensuring our employee experience is positive."
ATTRACTING GLOBAL TALENT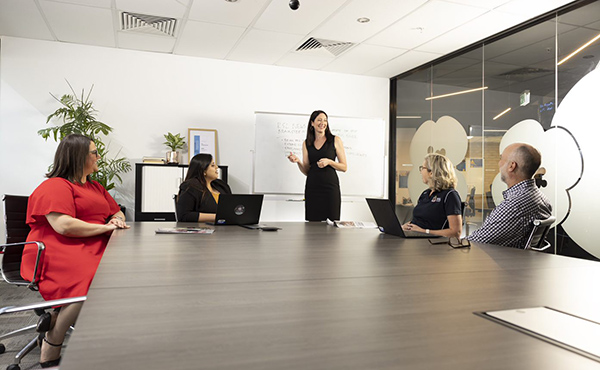 ERP Lead Functional Consultant Zsofia Zold started at RSL Queensland after working around the world for global companies including IBM.
"My family and I moved to Brisbane almost seven years ago," she says.
"I had been working as a freelance Microsoft Dynamics consultant when a former colleague, who at the time worked for RSL Queensland, mentioned they were hiring a team and needed my skill set.
"I was hired as part of a new team and, from the interview process to my first days in the office, I was treated as a person and the organisation's values came through.
"It's not to say you can't find anything else like this in other organisations, but it is special how every day I feel how important the work we do is. How we are supporting veterans and making a difference in their lives."
She says the culture being fostered within RSL Queensland is something that's demonstrated from senior leadership down.
"There's still a misconception about RSL and what we do. It is true when they say we are not who you think we are," she says.
"We are truly a modern organisation and we're not waiting for something to happen, instead we're making it happen.
"I feel completely a part of it, and everyone has, small or big, some part to play. And that comes from how clearly our management and employees understand our goals and strategy as an organisation."
THE FUTURE IS FEMALE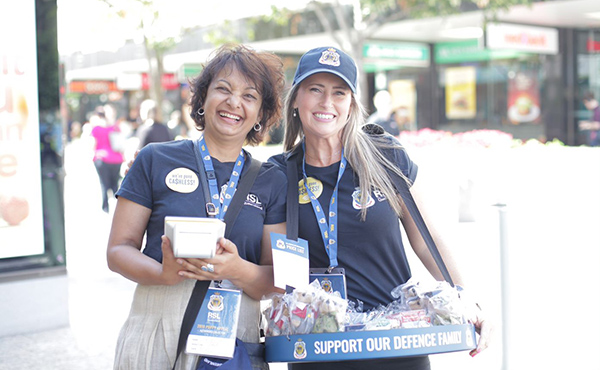 RSL Queensland currently has a workforce that is more than 60 per cent female.
Chief Information & Strategy Officer Simon Button says with diversity and inclusion built into the culture, women make up a large part of the workforce, even in traditionally male-dominated fields such as IT.
"Each day, RSL Queensland works toward fulfilling our core mission, backed by an incredibly talented cohort of women," he says.
"The richness of ideas and innovation that comes from this diversity is a key role in our ongoing success, and it's one of the many reasons why RSL Queensland is regarded as a market leader in technology and innovation.
"We believe in actively investing in our female leaders, and we see the benefits when we empower women. Our team have the support necessary to develop into the next generation of female leaders in their industry."
TIME TO BREAK THE MOULD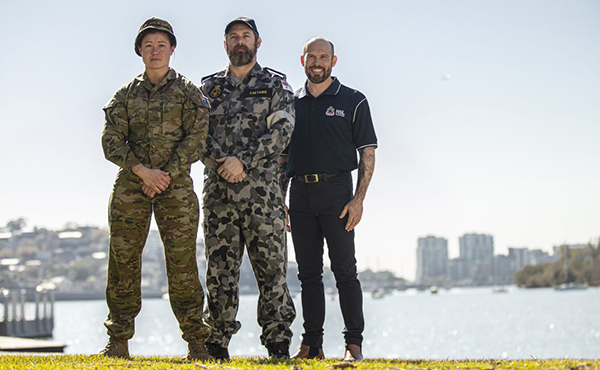 Leigh Goldsmith urges employers to use this time, now more than ever, to challenge the status quo.
"Now is the time to be asking how you can attract the best people to your organisation regardless of their race, gender, religion or family status," she says.
"It's about looking at which candidate will bring the best skills and how you can create the best employee experience that fits their lifestyle while also meeting the business needs of the organisation.
"I think if we aren't doing this constantly, we are missing out on a whole portion of the workforce that is incredibly skilled and experienced and, for RSL Queensland, that's to our detriment in terms of the services that we're trying to deliver.
"We have an ambitious agenda ahead of us at RSL Queensland and to achieve it we have to think about work a little bit different, and we have to think about how we get the best people to do what we need to do, and part of that is championing a diverse and flexible workplace."
BUILDING BRIGHT FUTURES
We are highlighting all the things that make RSL Queensland a great place to work – our purpose, our values, our culture, our cutting-edge technology, and our social impact.
To achieve the objectives of our 2025 Strategy, we are bolstering our workforce and showcasing our organisation as a leading employer in Australia. We know our employees are engaged and feel a sense of satisfaction using their skills to support the Defence community.
You can see videos of some of our staff talking about what it's like to work at RSL Queensland on our YouTube channel. And if you or anyone you know would like to grow their career with us, visit rslqld.org/about-us/careers