Matters of the mind drive scholarship recipient
23 August 2022
Studying can open doors to more opportunities, increased employability and a greater sense of purpose and financial security.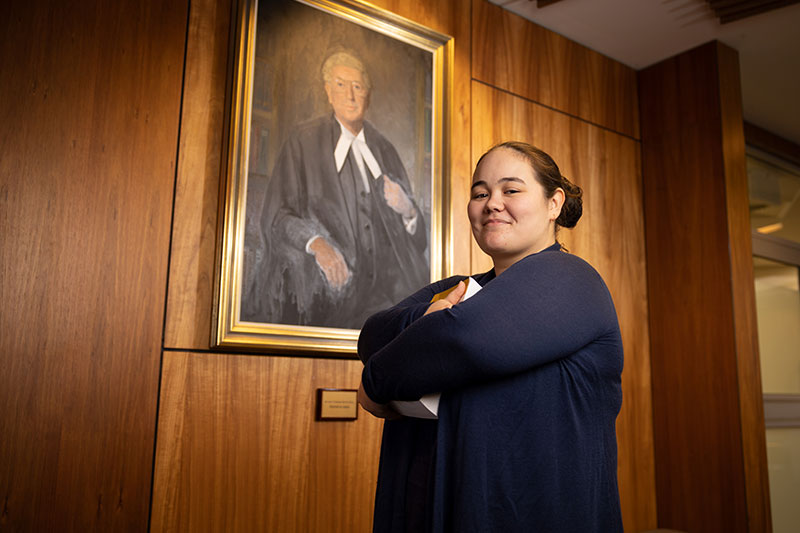 For Seraphina Smith, who was awarded an RSL Queensland Veteran Dependent Scholarship, it's an opportunity to dive deeper into her desire to understand how our brains work.
Seraphina is studying law with honours and psychology at Griffith University and was able to apply for the scholarship thanks to her stepfather Mark McKean, a retired Army major who served in Malaysia, United Kingdom, and Somalia.
"I have always been interested in why we do what we do and how our brains work. As for law, it can turn on very fine details and that can be the difference between the law being on your side or not," she explains.
"So, I decided I may as well study both at university and look into why I am who I am, and why you are who you are."
STUDY DEEPENS THE DISCOVERY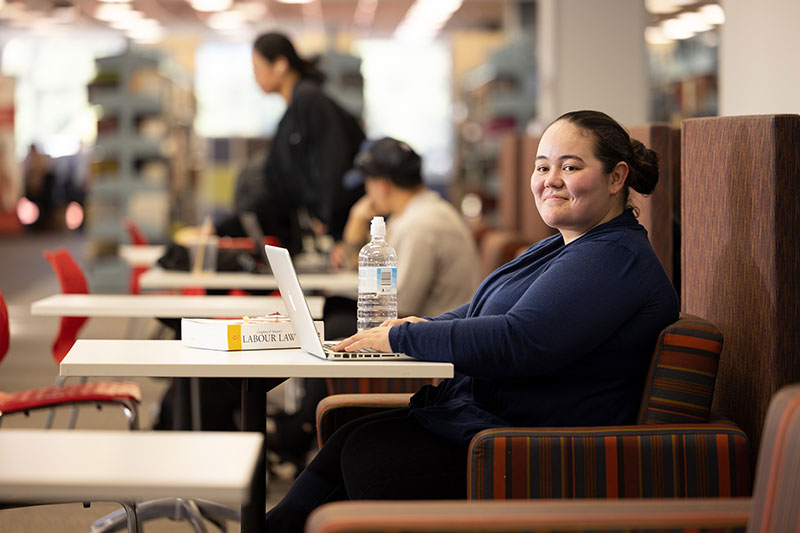 Since starting her study, Seraphina has come to see that both disciplines have a complimentary crossover.
"It's become obvious that psychology and law complement each other as they're both dealing with people, and it is about communication. A lot of the time, people who are dealing with legal problems are also dealing with mental health issues. So, they go hand in hand."
After graduating, Seraphina says she hopes to work in international law, perhaps with the United Nations or Australian Government.
"That's quite aspirational but it's something I'd love to work towards. I'm also interested in litigation, workplace law and immigration."
MADE POSSIBLE WITH SUPPORT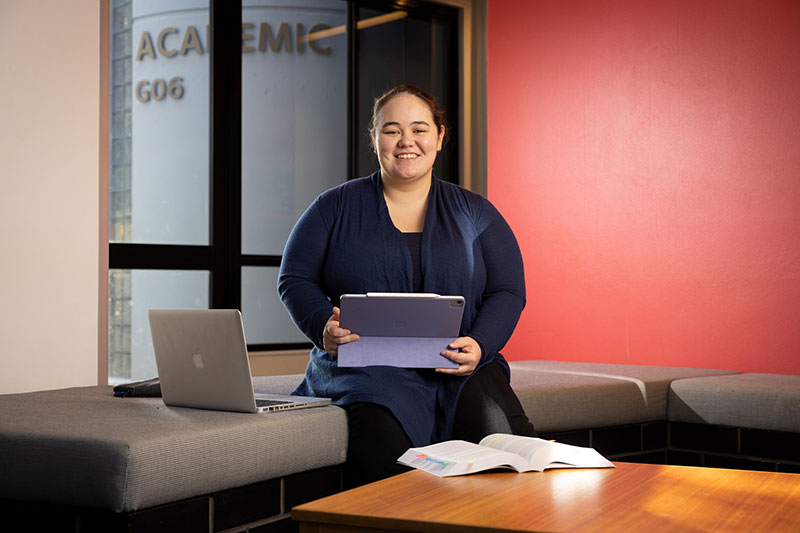 Having the support of an RSL Scholarship has been, according to Seraphina, "absolutely instrumental" in her studies.
"At the very least, knowing that no matter what happens you have support there, is motivating," she says.
"But then throughout my studies it has also meant I have the ability to take time off work when I have exams and still be able to, for example, afford to purchase textbooks."
"It's been a massive, massive help. And it has played a huge part in being able to really focus on my studies. I've been able to take time off work and volunteer with the local community legal centres, working hands-on providing legal services to impoverished people."
She advocates anyone – partner, veteran or dependent – to consider applying for this year's scholarships.
"You never know if you might be successful. You're not going to lose by giving it a shot. If you don't apply you don't get it."
"Higher education is a brilliant investment. It opens doors that you may not have known existed until you start. There's a lot of resources at university, and they provide opportunities for you to find jobs that you didn't know were out there."
IS IT YOUR TURN?
Is it your turn to take that step to put your career on a new path or upskill? Scholarship applications open on 18 August each year and provide funding from January the following year.
Veteran Dependent Scholarship applications close on 31 October. Ex-Defence and Partner applications remain open until all available scholarships for the relevant year are awarded or until 30 April.
Learn more about RSL Queensland Scholarships
Want to stay informed? Subscribe today and get the latest news, services, events and more direct to your email inbox.