Marking ANZAC Day differently
27 March 2020
We are calling on the ANZAC spirit of ingenuity to find a unique way to commemorate this year.
USE YOUR INGENUITY
Did you know that one of the qualities the ANZACs were famous for was their ingenuity? When soldiers landed at Gallipoli on 25 April 1915, they weren't carrying the equipment or supplies required for trench warfare.
Although supplies were brought in throughout the campaign by boat, they could be delayed or destroyed, so soldiers had to be industrious and inventive. They made weapons, equipment, board games and stationery from items they found around them.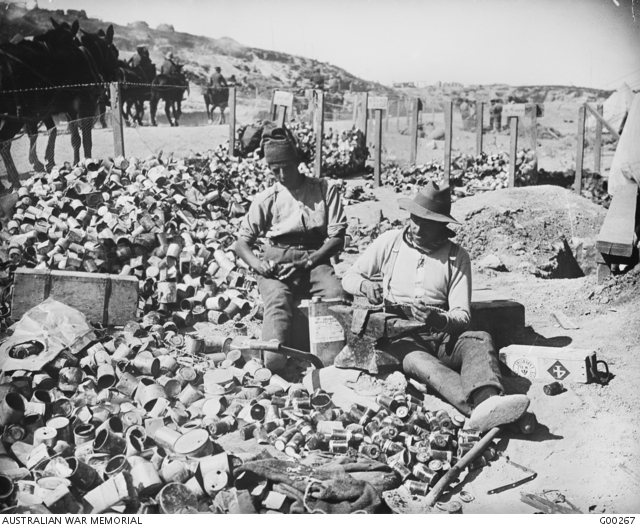 Above: Two soldiers sit beside a pile of empty tins cutting up barbed wire for jam tin bombs.
The cancellation of traditional ANZAC Day services this year has been sad, but it has forced us to channel some of the ANZAC spirit of ingenuity as we think of new and different ways to mark this special occasion.
Here are the top 10 ideas that you or your family can do around this time to honour our Defence personnel, past and present, and ensure their service and sacrifice is not forgotten.
1. LIGHT UP THE DAWN
On ANZAC Day, let's light up the dawn to commemorate all those who have served and sacrificed for this nation.
We're asking Australians to stand at the end of your driveway, on your balcony or porch, or in your living room to remember all those who have served and sacrificed for this nation.
From 6am, we will be streaming a short commemorative service, comprising: The Ode, The Last Post, a minute's silence, and Reveille.
Please join us and the rest of Australia in this special moment.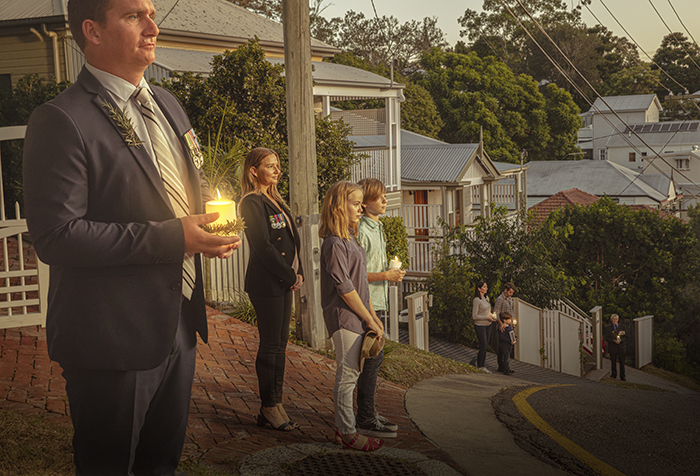 2. PLANT ROSEMARY
Gardening is a great activity for your mind and body. And you will be able to reap the benefits you sow in the months and years to come.
Now is the perfect time to work on a gardening projects, so why not plant some rosemary to mark the occasion. Learn why rosemary is a tradition on ANZAC Day.
3. MAKE A ROSEMARY WREATH
If you already have some rosemary in your garden, you could make a rosemary wreath to hang on your door!
4. BAKE ANZAC BISCUITS
It wouldn't be ANZAC Day without these golden, oaty treats.
There's nothing so Australian as an ANZAC biscuit, and most families have their own recipe handed down through the generations.
ANZAC bikkies are easy to cook and even easier to eat, so why not get into the ANZAC spirit and bake up a batch this ANZAC Day? Follow this recipe that we prepared earlier.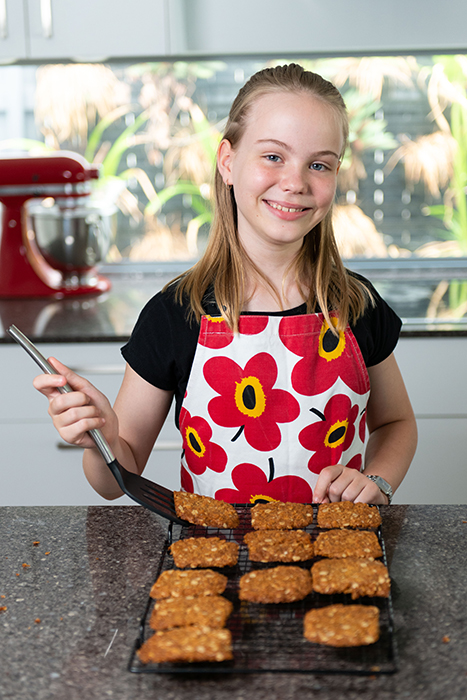 5. HELP AN OLDER VETERAN
Older members of our community are particularly vulnerable right now, so if you know an older veteran who is self-isolating or doesn't have any friends or family around, why not offer to do their shopping, mow their lawn or even just give them a phone call and have a chat.
6. DONATE TO THE ANZAC APPEAL
In a normal year, you would see RSL Sub Branch members in shopping malls and on street corners in the lead-up to ANZAC Day selling badges to raise funds to support veterans.
That won't be possible this year, but they will still need money to support local veterans, so consider making a donation to the ANZAC Appeal.
7. ENJOY A GUNFIRE BREAKFAST
Another iconic ANZAC Day tradition is the 'gunfire breakfast'. Historically, gunfire is a British drink made from black tea and rum. It was often served to soldiers before a morning attack as a form of Dutch courage.
The name likely stems from the morning gun in a garrison town.
The 'gunfire breakfast' seems to have evolved over time and can be 'coffee and rum', 'stew, sausage and bread', or even 'bacon and eggs'. The latter is usually served by the Australian War Memorial for their 'gunfire breakfast' on ANZAC Day.
Why not enjoy one with your family after your own special Dawn Service this year?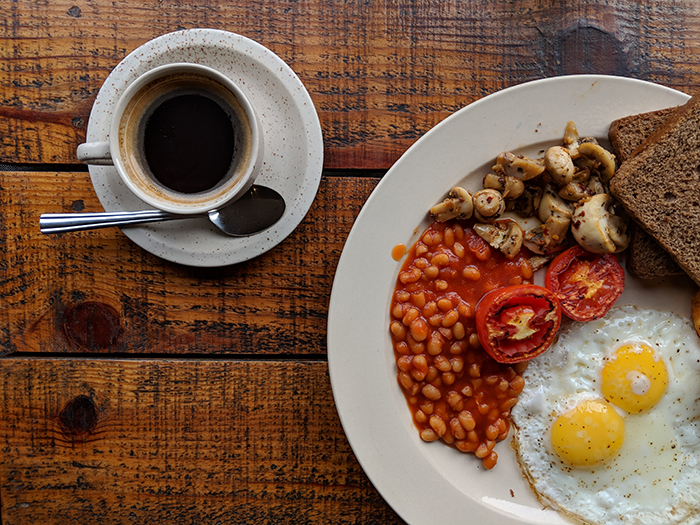 8. VIDEO CALL YOUR LOVED ONES
A good way to stay connected with your friends and family if you can't physically stand beside them on ANZAC Day is to have a video chat or phone call. Thanks to technology, there are lots of ways you can do this, including Skype, Facebook Messenger, Zoom, Apple FaceTime or Google Hangouts.
Being able to see the faces of your nearest and dearest will brighten your day and allow you to commemorate the occasion together.
9. RECITE THE ODE
The Ode recited at ANZAC Day commemorations is the fourth stanza of Laurence Binyon's For the Fallen, first published in the London Times in 1914.
Why not recite it yourself or together as a family and consider the meaning of the words:
They shall grow not old, as we that are left grow old;
Age shall not weary them, nor the years condemn.
At the going down of the sun and in the morning
We will remember them.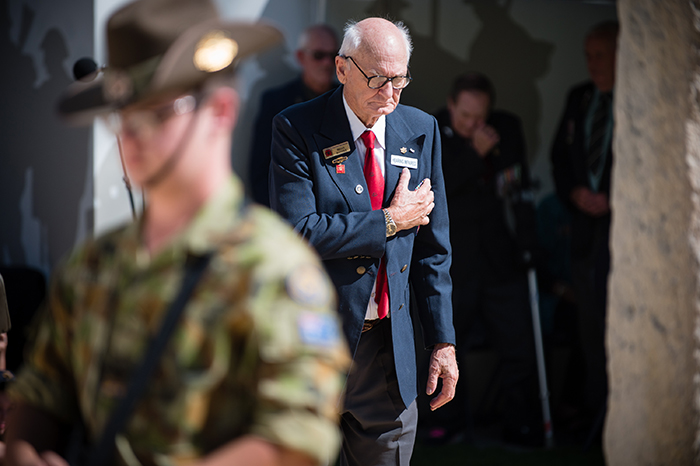 10. CREATE YOUR OWN SHRINE
The reason many Australians hold ANZAC Day so close to their hearts is because they use the day as an opportunity to remember the sacrifices made by their loved ones.
Don't let this year be any different – create a shrine in honour of them using photos, flowers and a candle. You could also make your own wreath at home with leaves or flowers from your garden or supermarket.