Making veterans smile is reward enough
15 May 2023
Behind Goodna RSL Sub Branch is the great Women's Auxiliary, who have made it their purpose to support veterans and the local community.
If a veteran needs to have a chat over a cuppa, they can drop into the Veteran Clinic at Goodna RSL Sub Branch on a Wednesday.

When locals are out walking their service animal or companion pet, they can stop for a drink of water at the war animal memorial erected in front of the Sub Branch.

And when the Sub Branch and adjacent restaurant were affected by floods in 2022, they had to re-establish their premises to give veterans their 'home' back.

The members of Goodna RSL Sub Branch Women's Auxiliary are behind each of these initiatives, having served the Sub Branch and local community in numerous ways for the last five years.
The group produces craft items and sources other products, including commemorative badges, to sell to the public at stalls. Funds raised are then used to support various causes, from buying a veteran a new shirt, to building the war animal memorial, and providing socks for the local children's hospital.
The women of the Auxiliary leverage their close ties to the local community to identify how to best utilise their funds raised.

But according to Goodna RSL Sub Branch Women's Auxiliary President Pam Hauck, the most significant and rewarding part of their volunteering service is offering camaraderie to Sub Branch veterans.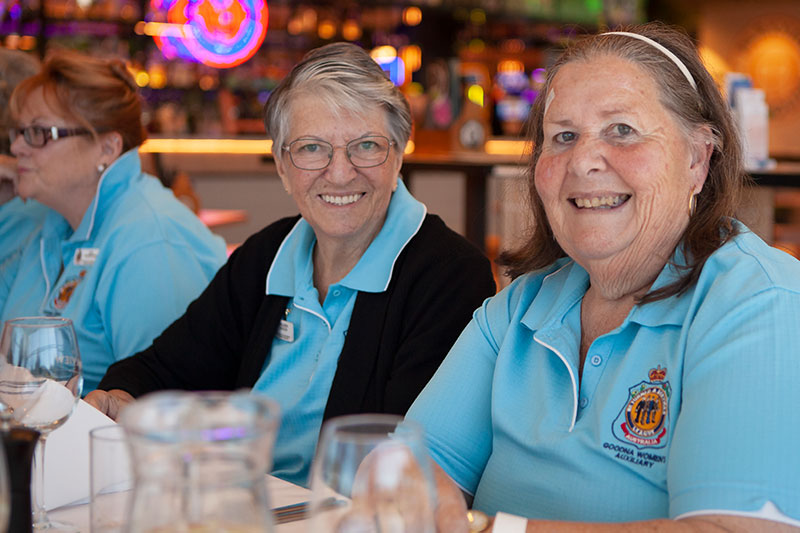 "A few volunteers ask, 'What can I do?' and I say, 'Just be here for the veterans'. The camaraderie is the biggest part of anything, and that's why for volunteers, it's just all camaraderie; we are helping one another," Pam says.
"Sometimes, just to make a cup of tea because they're by themselves, and they say, 'It's just nice to sit down and have a cup of tea with somebody', and that puts a smile on their face.

"That's what I feel about volunteering; it's helping a lot of other people and it makes your day – gives you a purpose in life."

In January, Goodna Women's Auxiliary received an Australia Day Medallion for their volunteer services to the community – an accolade they were nominated for by former Goodna RSL Sub Branch President Judith Van de Pol.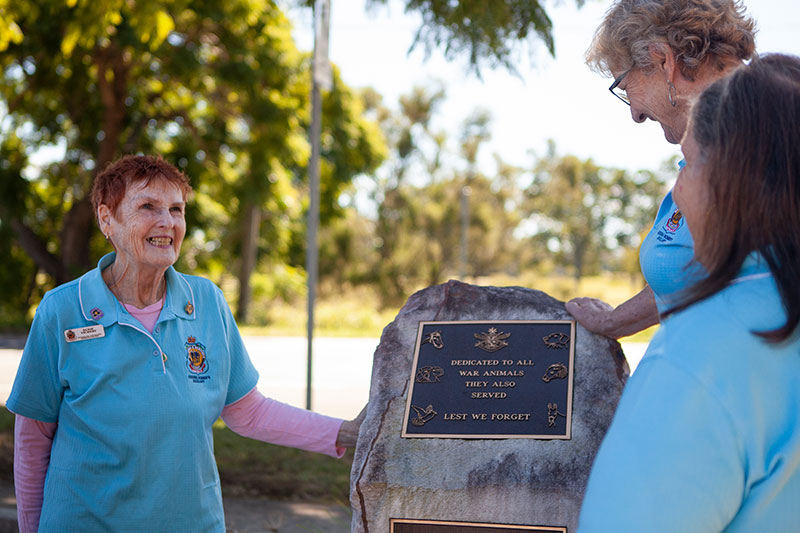 "It's phenomenal what they do. On a meeting day they come in early, do the morning tea, do the sausage sizzle, do the clean ups and everything," Judith says.

"The fundraising – they've always got a stall going somewhere, thinking of different ways to raise money. Without them, our Sub Branch would not exist."

For Pam and the women of the Auxiliary, the award was acknowledgement that they are doing worthwhile work.

"The Australia Day Medallion was out of this world. It was one of the proudest days of my life to be President of the Women's Auxiliary and of the members, because they work hard, they do a lot of things and to be given that medallion, it was just appreciated so much," Pam says.

"It wasn't the accolade; it was just the fact that we did do it. And we appreciate what the RSL did by nominating us for that medal; it proves that we are doing it right."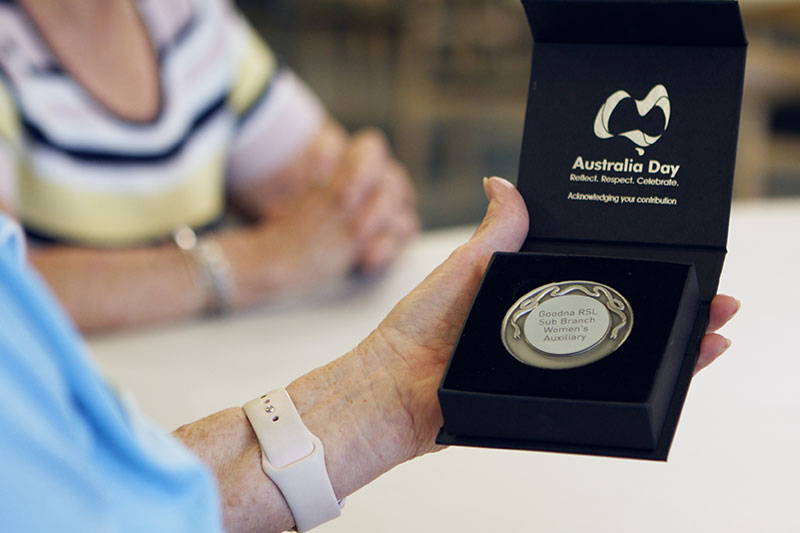 "I just love helping people; most of us do. That's what we are here for – to help people. If you go home at night-time and you think, 'I put a smile on his face today', that just really gets to you," Pam says.

"Our biggest achievement is putting those smiles on people's faces."
LEARN MORE

National Volunteer Week shines a light on the ways volunteering brings us all together, builds community and achieves vital work across Australia. Find your local RSL Sub Branch and become a member of RSL Queensland, or learn about other volunteering opportunities at volunteeringqld.org.au.