Draw to Remember teaches kids remembrance through art
18 November 2022
Thousands of kids across Queensland marked Remembrance Day in a creative new way.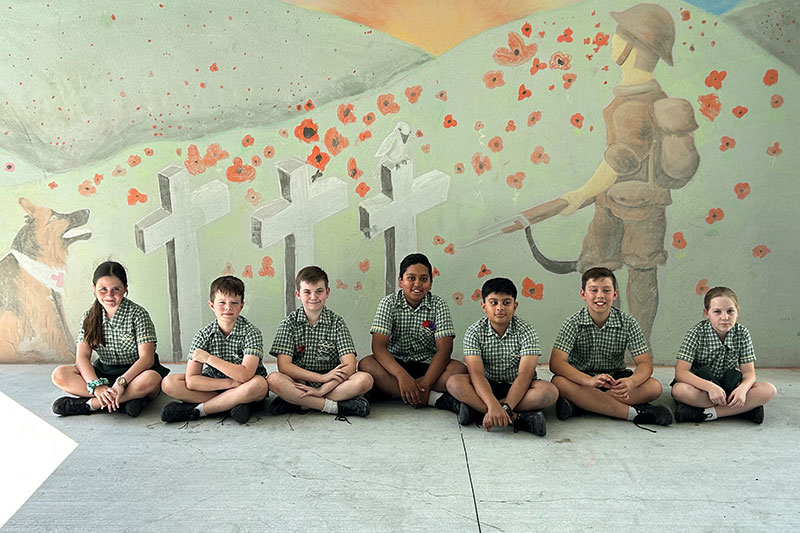 Equipped with coloured chalk and history lessons from RSL Sub Branch volunteers, they took to school pavements across the state, sketching vibrant, heart-warming murals paying tribute to our service people.
It was all done as part of Draw to Remember – a pilot initiative launched by RSL Queensland, designed to teach kids the significance of Remembrance Day and encourage remembrance through art.
The activity connected veterans with students from 55 participating primary schools, each nominated by a local Sub Branch.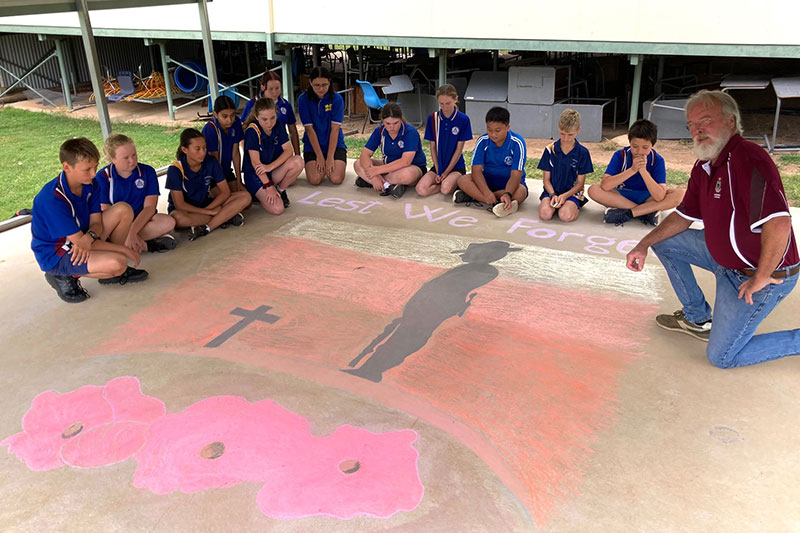 RSL Queensland Commemorations Manager Terri Morris – who conceived and project-led the initiative to reality – describes the pilot as "a huge success".
"Bringing our network together with schools allowed children to admire and connect with a real local veteran and hear stories of their time serving," Terri says.
"It gave children the freedom to explore their creative strengths in a no-rules activity where they could draw what Remembrance Day means to them. It's inspiring to see that children as young as five years old already have so much rich knowledge into the origins of the day."
The feedback from schools has been "really positive", and the kids' drawings have shown impressive flair and insight.
Colourful and unique, they feature soldiers and sailors, jets and military dogs, sunsets and slouch hats, rainbows of poppies, and those immortal words – 'lest we forget'.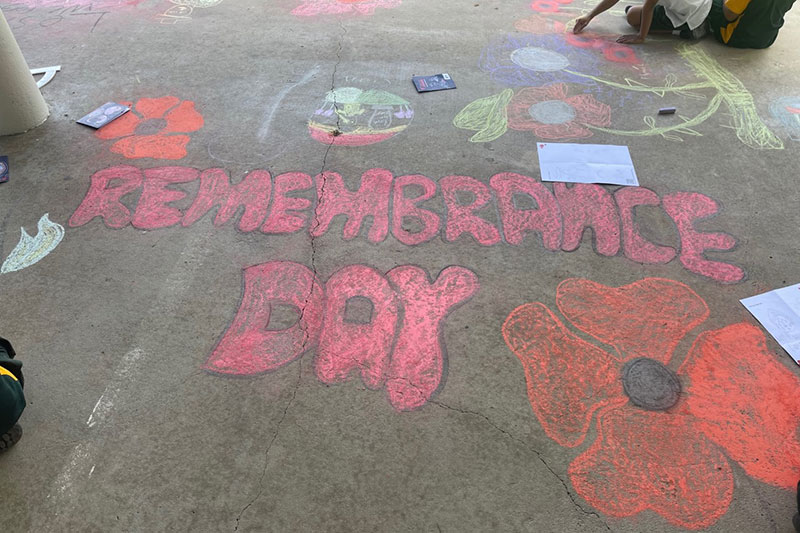 "The quality of the drawings that came back from the schools was inspiring. It's truly heart-warming to see children of all ages putting their all into their drawings," Terri says.
"I have thoroughly enjoyed trying to interpret their stories of remembrance through art. It was refreshing to see a variety of drawings, from Indigenous and international flags through to animals and great-grandparents who served and live on in the memories passed down through their families."
Keeping those memories alive is what makes activities like Draw to Remember so important, Terri says.
"It's a unique way that we can engage children in commemoration to keep alive the spirit and memories of those who have sacrificed.
"We couldn't have done it without the support of the RSL Sub Branches and members."
Want to stay informed? Subscribe today and get the latest news, services, events and more direct to your email inbox.
Tags:
History & commemoration

Ideas & info