Disaster relief: on the front line
16 May 2023
To Navy veteran and Disaster Relief Australia volunteer Peta-Maree Grant, helping communities through the worst is "life-changing and addictive".
Friendship, camaraderie, and being there for communities on their worst day are but a few reasons Peta-Maree Grant volunteers with Disaster Relief Australia (DRA).

A former Radio Operator with the Royal Australian Navy, Peta-Maree joined DRA's South Queensland team in 2018. Since then, she has become an integral part of the organisation.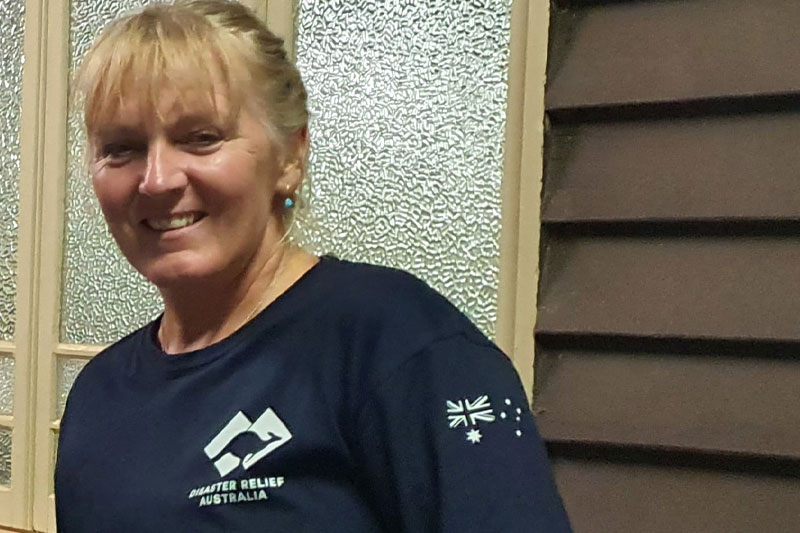 As a volunteer, Peta-Maree employs her skills and experience as an Australian Defence Force (ADF) veteran, teaming with fellow veterans, emergency responders, and civilians to deploy to disaster-hit communities domestically and around the globe.

Peta-Maree's 'day job' with Queensland Fire and Emergency Services (QFES) sees her involved with disaster response in numerous ways, including incident management, coordination, and control centre operations.

Her voluntary role with DRA, meanwhile, gives her the opportunity to assist on the 'front line' after a disaster and to 'get her hands dirty' on the ground.

There for those who need it most

For Peta-Maree, it's a chance to work side-by-side with current and ex-serving members of the ADF and provide direct, practical and life-changing help to communities who have lost everything in floods, fires or extreme climate events.

"There is no organisation like Disaster Relief Australia," Peta-Maree says.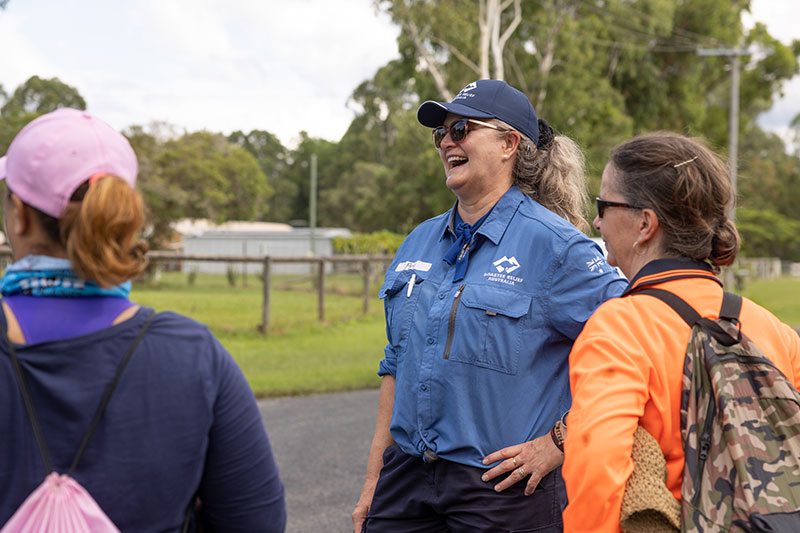 "We are there when the waters have receded and the fires are out. We are there when many people need the most help and support – the recovery phase.

"Our work can be as practical as removing damaged furniture or clearing fallen trees, but the difference this can make to someone and how they feel about their situation is unbelievable. To know you have played a role in that is life-changing and it is addictive."

Support, service and opportunity

The highlights of volunteering with an organisation such as DRA are numerous – and significant.

Along with the essential role it plays in the recovery of a disaster-hit community, DRA offers a unique support network for veterans and first responders, who can often feel adrift after leaving the ADF or an emergency service. The structure and nature of DRA operations echo military operations and provide the opportunity for veterans to continue to serve and use their hard-earned skills and discipline.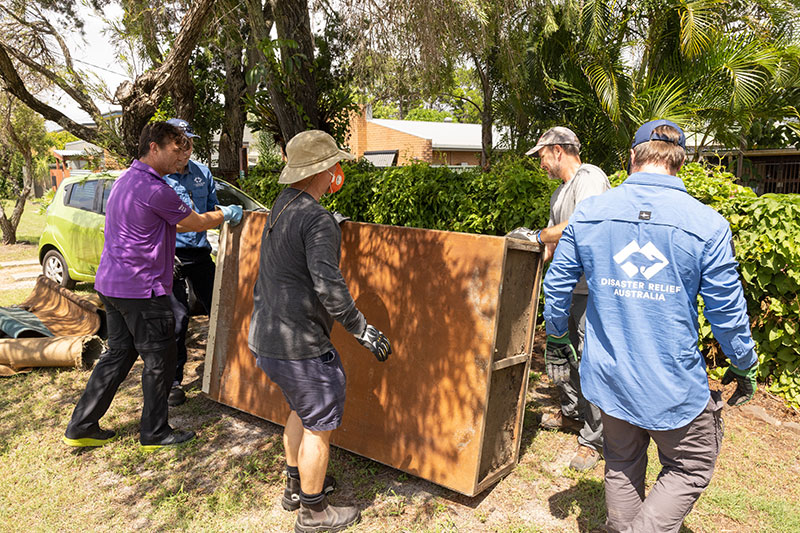 For Peta-Maree, volunteering with DRA is an opportunity to spend time and build valuable relationships with fellow veterans and first responders, as well as civilians who come from every walk of life.

While the experience of deploying on an operation is unrivalled, the buzz and opportunity of volunteering with DRA does not begin and end with deployment. DRA offers ongoing training opportunities to its volunteers – something that Peta-Maree has taken advantage of.

She has trained for Strike Team leader roles and to work within DRA's Incident Management Team, which is responsible for overseeing an operation. She has also undertaken a mental health course, which has given her a better understanding of post-traumatic stress disorder.

In Peta-Maree's opinion, there is no other organisation like DRA. It ticks every box.

"For all the communities I have helped and new skills I have gained, I have also made some fantastic and lifelong friends and, once again, found the camaraderie I felt in the Navy."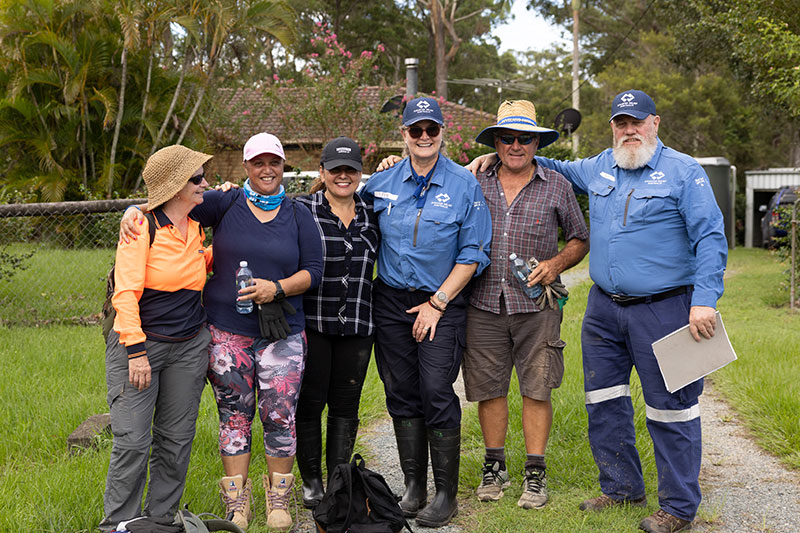 Find out more

Are you interested in supporting disaster relief operations?

RSL Queensland has partnered with DRA, giving its members the chance to access volunteer or paid employment opportunities with DRA.

For more information, visit disasterreliefaus.org.
Tags:
Veteran stories

History & commemoration