Courage Under Fire
28 October 2022
In 2012, Corporal Daniel 'Dan' Keighran was awarded the Victoria Cross for Australia – the highest award in the Australian honours system – for his actions in the Battle of Derapet in Afghanistan in 2010.
He was only the third soldier, and the first member of the Royal Australian Regiment (RAR), to receive the Victoria Cross for Australia since the award's introduction in 1991.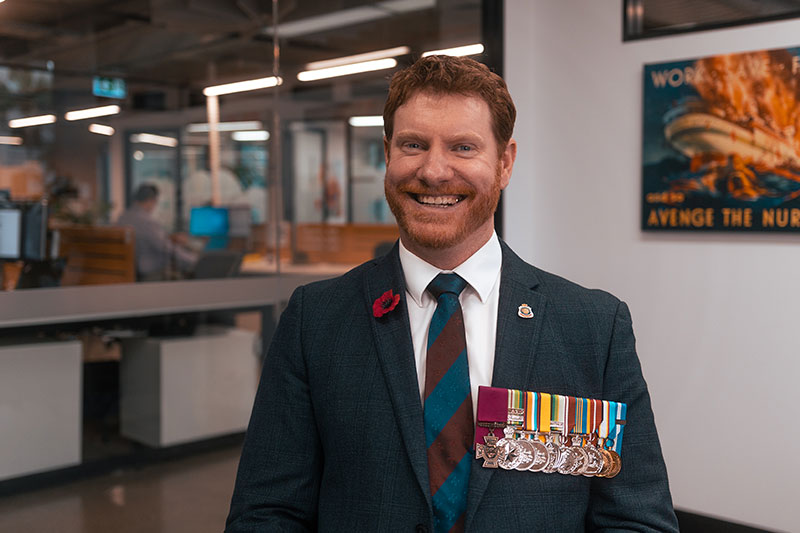 Dan joined the Army at 17 years old in 2000 and served in East Timor and Iraq. He later deployed to Afghanistan in 2007 with the Special Operations Task Group as a Bushmaster Protected Mobility Vehicle driver, and then again in 2010 with the 6RAR Battle Group as part of Mentoring Task Force One.

He credits his grandfather with influencing his decision to join the Army.

"A number of family members had served previously, and without a doubt without my grandfather's guidance and commitment to ensure that I turned out to be a good young man – who knows where I would have ended up," he says.

"I grew up on a property about 100 kilometres north of Bundaberg and didn't have a whole heap growing up as a kid. For me, military service was a way out of where I was at that point in my life.

"I didn't go to Schoolies. I jumped on a bus bound for Kapooka. My time there and during training I found relatively easy, in all honesty. From a kid growing up on a bush property, working from sun-up to sundown, I was used to hard work."

After initial training Dan was deployed on multiple operations, clocking up nearly 12 years' full-time service. He says his first few deployments were working with foreign governments, and it was a deployment to East Timor with the United Nations operation that started to shape him as a soldier.

"It was my first operation as a young soldier going forward," he says. "I learned so much about myself as a leader and operations. For the first time I was out there doing the job of an infantry soldier – a combat soldier on the ground.

"Then Iraq was my first time in what you could consider a real war zone where all of a sudden you are dealing with explosive devices and an enemy force."

AN ORDINARY DAY

It was a day during his deployment to Afghanistan that perhaps defined his career as a soldier – a day that Dan recalls being "the fight of his life".

Today it's known as the Battle of Derapet, and it's where Dan's courage during enemy fire was acknowledged with the Victoria Cross for Australia. His actions during the battle were paramount in allowing the Coalition forces to withdraw without further casualties.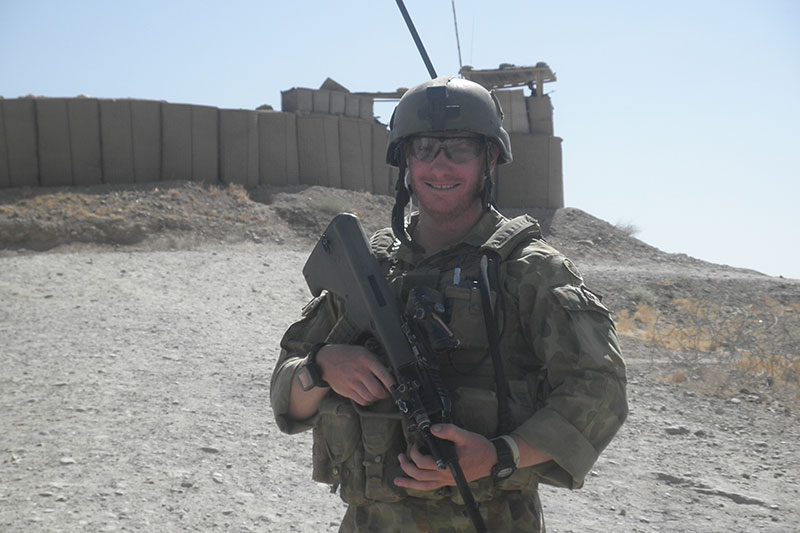 CPL Keighran outside Patrol Base Anar Joy, Afghanistan in 2010 | Image - Department of Defence
"I remember walking into the village of Derapet and hearing over the radio that droves of women and children were leaving," Dan explains. "I'd seen that in other operations, and it is a combat indicator that something is potentially going to happen.

"As I walk around this building I remember looking up and seeing an enemy pulling the trigger on a PKM machine gun and a burst of fire comes back at me. It is a sound I will always remember – the sound of a bullet as it travels past your head.

"It was a three-and-a-half-hour firefight, and it was at the point when we were pretty much outnumbered, with about 40 people strong on the ground and facing well over 100 Taliban fighters."

By this point in the conflict, one of his comrades had been wounded with a bullet in his shoulder. Unfortunately, the soldier passed away from the injury.

Dan says knowing they lost a soldier in combat is probably the hardest thing he's had to deal with.

"The way I saw it, I had no other courses of action available, so I drew fire onto myself to enable the others to work on the casualty and potentially identify targets to help in targeting enemy fire as I drew fire away from the guys treating him.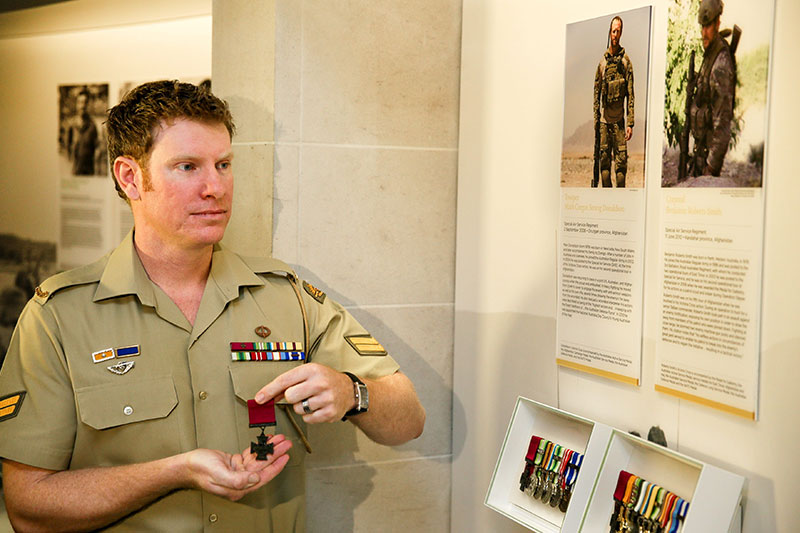 CPL Keighran loans his VC to the Australian War Memorial | Image - Department of Defence
"I don't think what I did was really brave; it was what was required at the time. It was a decision based on weighing up risks and knowing a helicopter was coming to get my mate, I had medics in my team who could look after me if something happened, and I was wearing ballistic plates."

After the Army, Dan worked in mines in Western Australia and he still serves in the Australian Army Reserves, donating his time to support current and ex-serving ADF members and their families who have physical or psychological wounds, injuries, or illnesses as a result of their service.

REMEMBRANCE DAY

As for what service means to Dan in light of Remembrance Day, he says it's so much more than continuing family traditions.

"It's about giving back to those that aren't able. Service for me was always about signing up for something greater than myself," he says.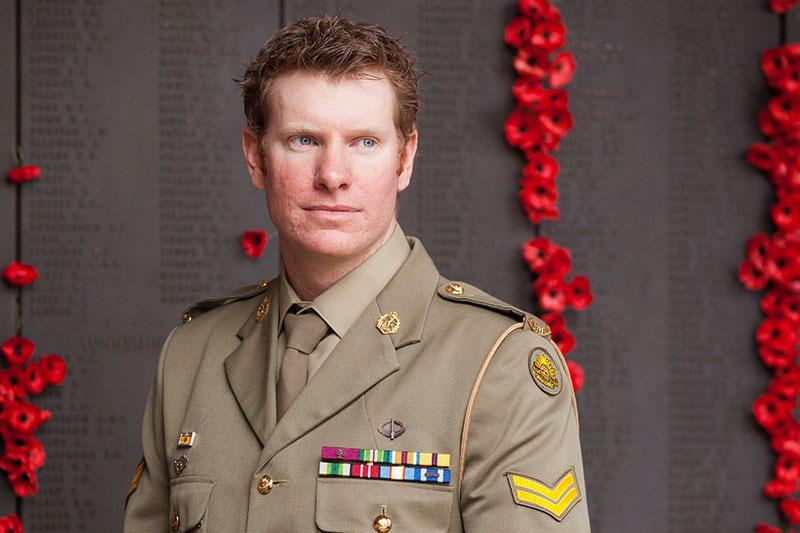 Image - Department of Defence
"As someone who has seen war and the horror of it, who has lost mates in combat, I absolutely understand the importance of recognising that service and making sure every Australian is aware of what happens when someone puts on that uniform.

"I'll be honouring the day at the Shrine of Remembrance and encourage people – whether you do it at work or home – to take a moment to pause and reflect on all who have worn a uniform and the sacrifices they've made."
Tags:
History & commemoration

Veteran stories