Cheers, beers and water fights - News of peace in New Guinea
12 August 2020
Stan Mellick OAM served in the jungles of New Guinea for three years before the Allies claimed victory.
Do you remember where you were on your 23rd birthday? John Stanton 'Stan' Davis Mellick OAM was lying at the bottom of a muddy trench in New Guinea, as one of WWII's fiercest battles raged overhead.
"It was raining like heck and there were bombers overhead. I was in a slit trench, lying in the mud, and I thought, 'What a way to have a birthday'."
Unlike many who fought and died in WWII, Stan was lucky enough to return home and celebrate many more birthdays in safer surroundings, including his 100th this year.
IN THE BLOOD
Stan was born in Ireland in 1920 and grew up in Brisbane after his family moved to Australia later that year. He attended Brisbane Grammar School in the 1930s and over the course of his life was a soldier, pharmacist, poet, author and university lecturer.
His family was accustomed to military life – his father served in WWI attached to the Australian Flying Corps, while his Irish grandfather was a member of the Royal Inniskilling Fusiliers, an infantry regiment of the British Army.
"I'd always wanted to join the army," Stan says. "We went back to Ireland to visit my grandfather in 1929, when I was nine. He made us little wooden rifles, so my brother and I could order arms, slope arms and present arms when we were eight and nine."
Stan first joined the Army as a cadet at 16, transferring to the Citizens' Military Force (CMF) when he turned 18.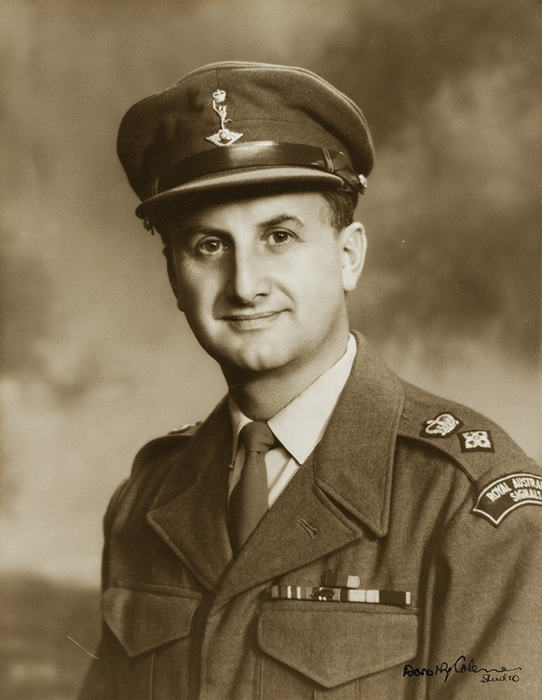 "By late 1939 I was commissioned as a second lieutenant, the most junior grade of officer you could be – a one pipper and you had to say 'sir' to everybody. In June 1940, unbelievably, I was appointed as adjutant of Signals in Queensland," Stan explains.
Having no clue what the role of adjutant entailed, he asked the Regimental Sergeant Major, who gestured to an empty room and told him to sit inside.
"I said, 'Well, where are the mobilisation orders?' and he replied, 'There aren't any. You'll have to write them'. So, I sat down in the chair and thought, 'Mobilisation orders, what are they really?' and thus began my six years of Army life," Stan recalls.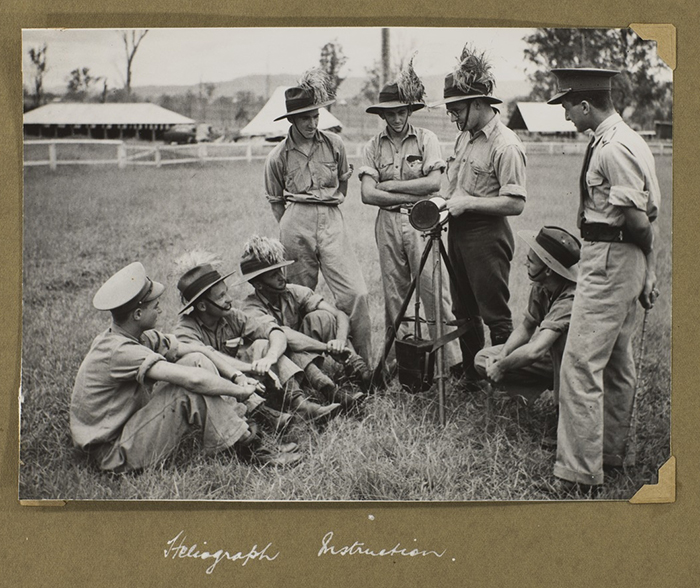 DECLARATION OF PEACE
Stan served in New Guinea from 1943 to 1945 on the general staff of HQ 5th Division and HQ First Australian Army, retiring as a Major. He was in New Guinea at the end of WWII when peace was officially declared.
"I was working in a thatched hut under a Tilley lamp and I heard shouting and yells," he remembers.
"Then somebody ran past chasing another fellow with a bucket of water. I yelled out to them, 'What's going on?' They shouted, 'It's over!' I said, 'What's over?' They yelled, 'The war!' and disappeared."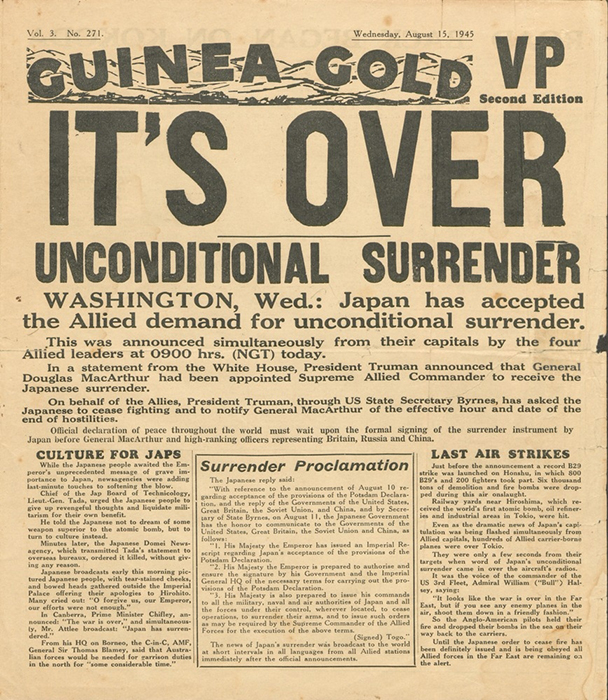 With peace now officially declared, Stan left the hut to join in the water fights and celebrations.
"There were small groups of blokes chasing each other, cheering and saluting. A few produced some beer obtained somewhere or other. It wasn't very easy to get hold of that stuff in the islands," Stan says.
"Everyone was very excited and happy and began looking forward to getting home."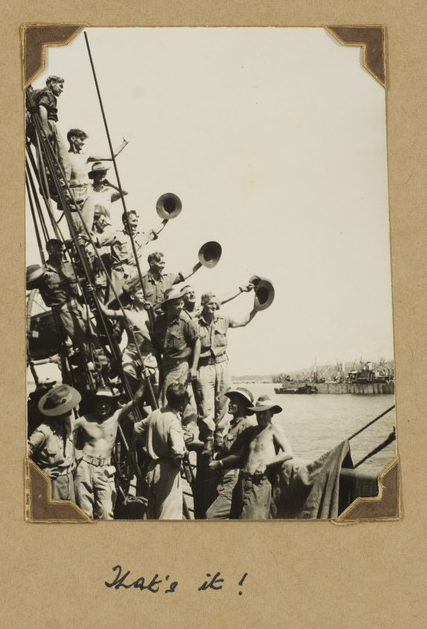 MAKING PEACE WITH JAPAN
For Stan, it wasn't until several years later that his own feelings about the war with Japan finally changed.
"We weren't kindly disposed to the Japanese, especially when we found out how they'd treated our prisoners of war," Stan remembers. "Those days have long gone, but my war with Japan finished in an unusual way."
While working as a university English lecturer, Stan taught a Japanese student called Kyoko, and he was struck by the thoughtful way she described poetry.
"The words make the meaning and the metre carries the music," Kyoko told him.
"A few months later I got a postcard from her that said, 'Love from Japan'. I looked at the 'love from Japan', showed it to my wife and then said, 'My war with Japan has finally ended'."
AFTER THE WAR
When WWII ended, Stan returned to Australia, trained as a pharmacist, and opened a pharmacy in Enoggera in December 1949. A month later, he joined RSL Queensland.
"I was well aware of its importance and its advantages as my dad was also a member of the RSL," Stan explains.
"I think those who've served the nation should have a voice which is heard. And I think it's heard best through the RSL rather than smaller organisations.
"It's organised. It cares for its members and it's always seeking ways in which they can be benefited."
In 2005, Stan was awarded the Medal of the Order of Australia (OAM) "for services to the community, particularly through the restoration of St Paul's Presbyterian Church, and to Australian cultural studies".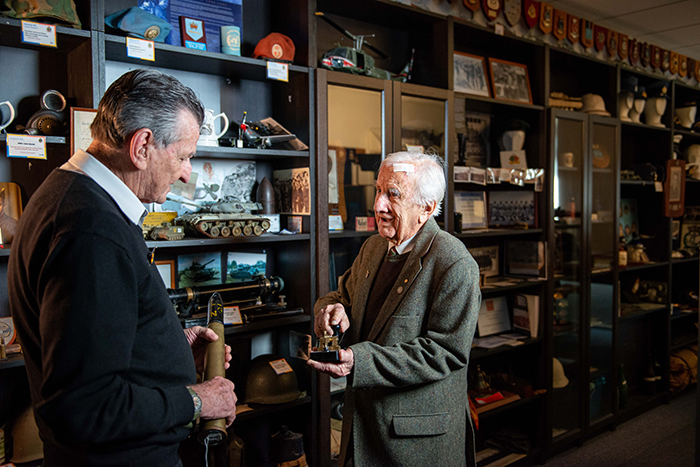 75 YEARS OF PEACE
Stan and his wife Sally will be spending the 75th anniversary of VP Day at Rocky Creek near Atherton. In 1942, Atherton became a focal point for the Australian Army, due to its proximity to New Guinea.
Over 100,000 soldiers were stationed and trained there in some 160 locations across the Atherton Tablelands during WWII. There was also a 2,000-bed hospital ready for anticipated casualties.
In Rocky Creek, metal plaques have been affixed to giant boulders to commemorate the units and regiments stationed around the area. Last year, Stan spoke to visitors from various parts of the country as well as the local community about what the rocks really meant to veterans.
"These stones recall the 10 years that men of World War II gave to maintaining and keeping what we've got," he told them.
"Not only did most of us spend six years in the services, but there was usually another three or four years devoted to getting settled. So, we really lost 10 years of our lives. But we were lucky – other poor fellows never came back. So, what do those boulders at Rocky Creek really mean? A grave or up to 10 years of a young man's life."
Stan's speech – in which he called the whole area a national war memorial – evidently made quite an impression. In the past year, the people of Atherton have established a stone memorial at Rocky Creek and asked him to return in 2020 to witness its unveiling. It will memorialise for all time the thousands who trained there before leaving for active service abroad.
Tags:
Veteran stories

History & commemoration