Caloundra celebrates Freedom of Entry
25 November 2022
Caloundra residents may have wondered why MH60-R Seahawk helicopters were flying up and down the coastline recently.
For RSL Queensland Caloundra Sub Branch President Heather Christie, it was part of a special few days that signify Caloundra's strong connection and friendship with 816 Squadron, a part of the Fleet Air Arm in the Royal Australian Navy.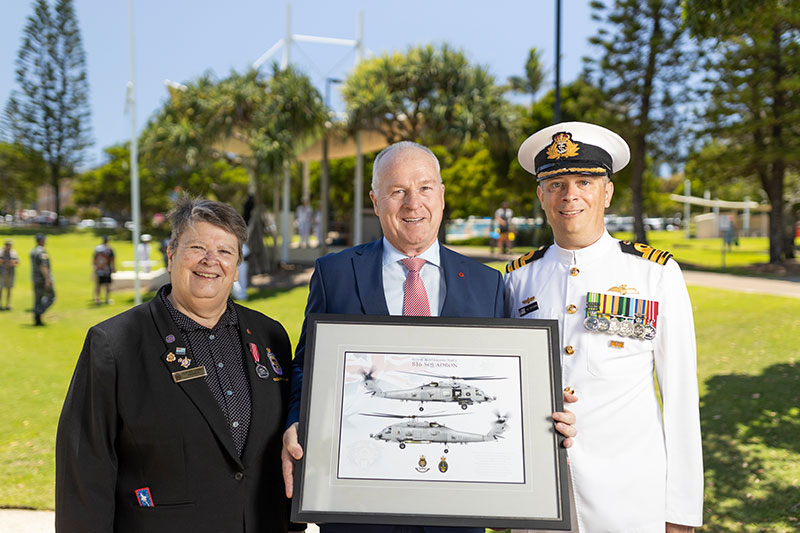 Caloundra RSL Sub Branch President Heather Christie, Mayor of the Sunshine Coast Mark Jamieson, Commander Lee Pritchard RAN, Commander of 816 Squadron.
The Friday fly over on 11 November was the start of a weekend of celebrations that included the Freedom of Entry Parade on Saturday 12 November.
The Freedom of Entry parade goes back almost 26 years ago when Sub Branch member Ray Ellis suggested developing an association between the Sub Branch and 816 Squadron.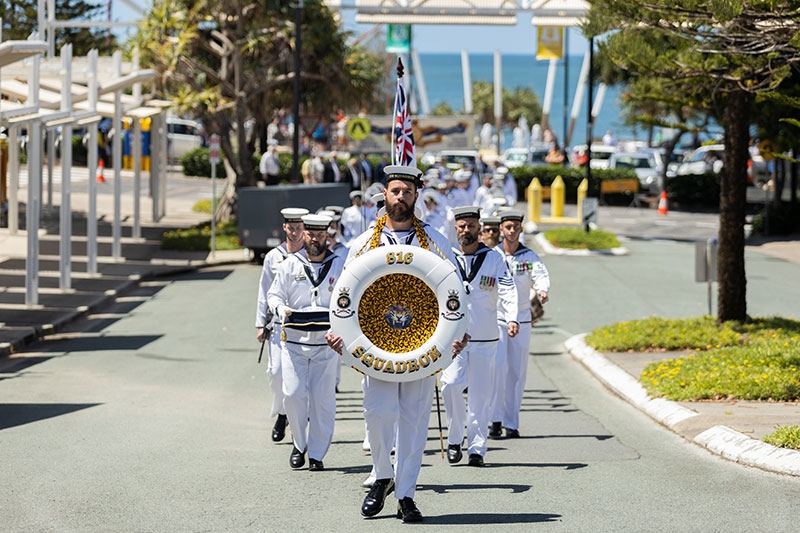 "It meant that if, for example, the city flooded, 816 would stand up and be ready to help with evacuations or anything that required emergency help or Defence," Heather says.

"They also form a big part of our ANZAC Day and Remembrance Day commemorations."

The ceremonial march is generally held every five years to renew the friendship agreement between Caloundra and the squadron.

This year's Freedom of Entry Parade saw more than 100 Navy personnel from 816 Squadron, a contingent of Fleet Air, Navy Cadets, the Navy Band and Queensland Police Service representatives attend.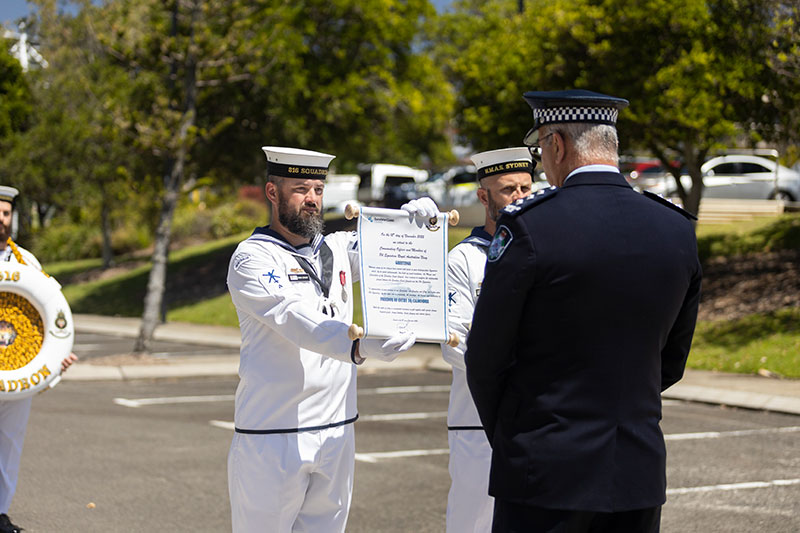 "Inspector Jason Overland from the Queensland Police Service halts the parade as they march through the City of Caloundra and the squadron is asked why they seek entry into the city. They read their reply from a scroll and when entry is granted the parade continues to the Kings Beach Amphitheatre for the service," Heather explains.

"It's a bit of pomp and circumstance for Caloundra – it isn't something we see every day. I think it's something our residents can be proud of and I'm not sure anything else like this happens on the coast. It is very unique for Caloundra."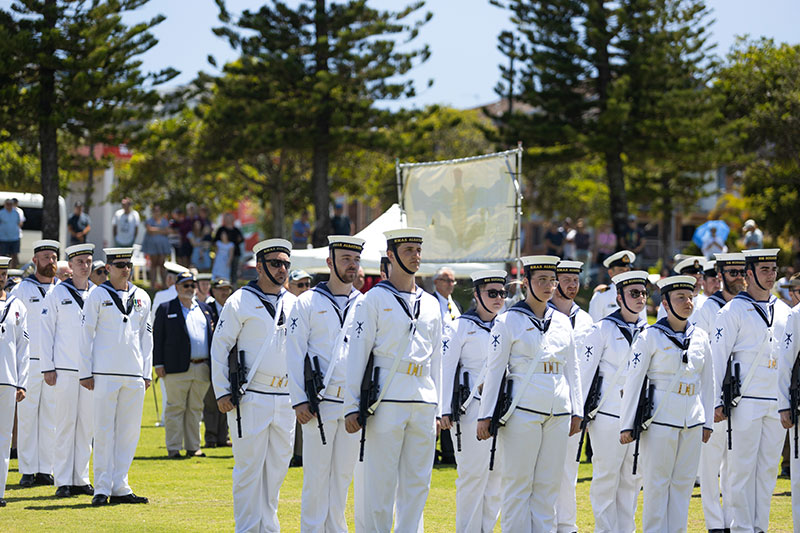 Heather shares that a lot of people don't know the significance of the event, which this year attracted more than 300 people to see the parade.

"People see a bunch of people in white uniforms marching down the road, but the significance of the event is very important. If we needed the support of Defence – they're there and ready," she says.

For Heather, who is also Caloundra Sub Branch's first female President, the parade and partnership represents an ongoing connection with Defence.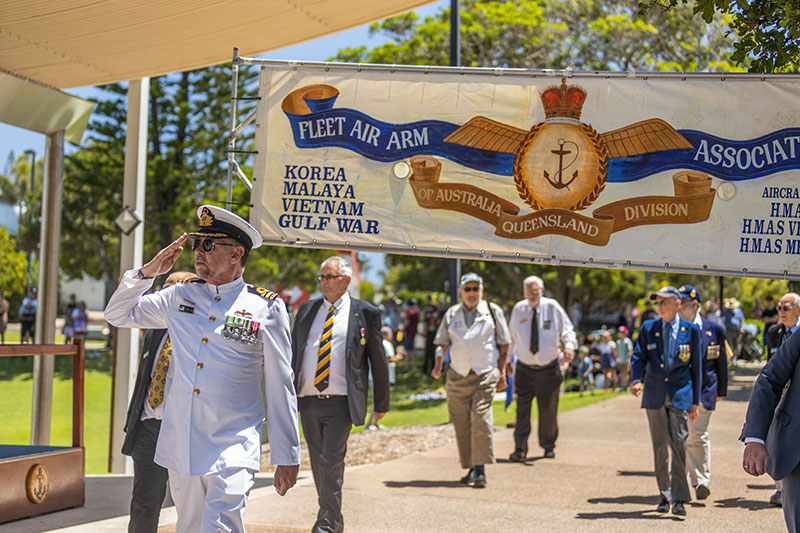 "We still have the ability to call on Defence to help and support us if we need it. And over the weekend to have a hundred or more Navy personnel in our Sub Branch chatting with veterans – it swells you with pride to see everyone interacting with each other. It is our community," she says.
Want to stay informed? Subscribe today and get the latest news, services, events and more direct to your email inbox.