A sweet classic for ANZAC Day
16 April 2019
Whether crunchy or chewy*, it wouldn't be ANZAC Day without these golden, oaty treats.
There's nothing so Australian as an ANZAC biscuit, and most families have their own recipe handed down through the generations. They are an Aussie tradition that has endured the test of time. But how did an ordinary biscuit become such a national icon?
There's been a lot of research done into the origins of the ANZAC biscuit. It seems that it stems from a Scottish recipe and had been an Aussie favourite long before World War I.
During the war, however, the biscuits were often baked to raise funds and an appropriate name helped sell them. They became 'Red Cross biscuits' or 'Soldiers' Biscuits' and were often sent in care packages to the troops overseas. Without eggs, the biscuits kept well even on the long sea voyages of the day.
ANZAC bikkies are easy to cook and even easier to eat, so why not get into the ANZAC spirit and bake up a batch this ANZAC Day?
* In a very rigorous survey – well, we asked everyone on our floor of the office – almost 80% of respondents preferred their ANZAC biscuits chewy.
ANZAC Biscuits
Ingredients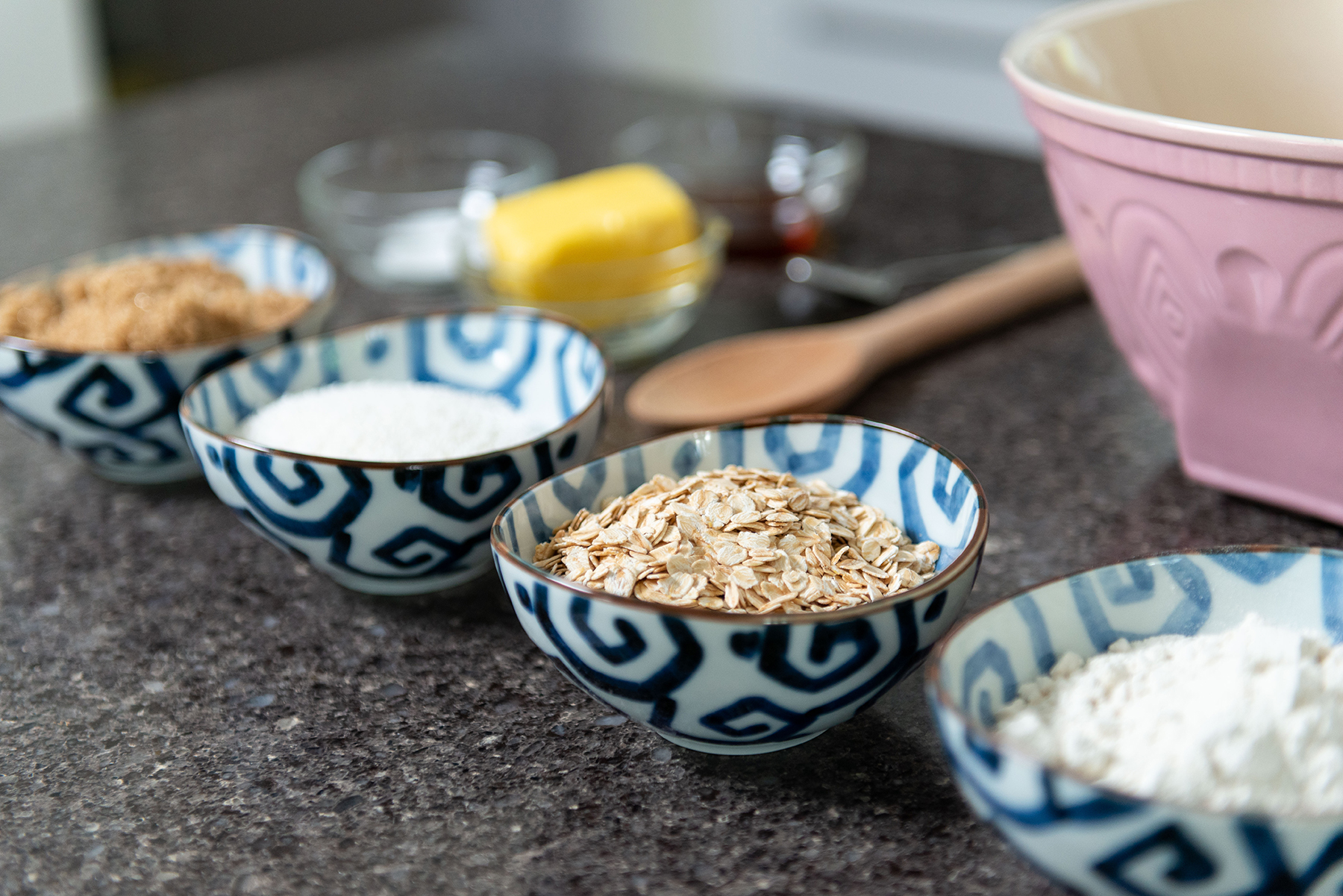 1 cup plain flour
1 cup rolled oats
1 cup desiccated coconut
1 cup brown sugar
125g butter
1 tbsp golden syrup
1 tbsp hot water
1 tsp bicarb soda
Method
Preheat the oven to 175 degrees Celsius.
Combine the flour, oats, coconut and sugar in a large bowl. In a saucepan, melt the butter and then add the golden syrup. Bring it to the boil before removing it from the stove.
Mix the hot water and bicarb soda and add it to the butter and syrup – it should froth up. Pour this into the dry ingredients and stir together. If the mixture is a little dry, add some water.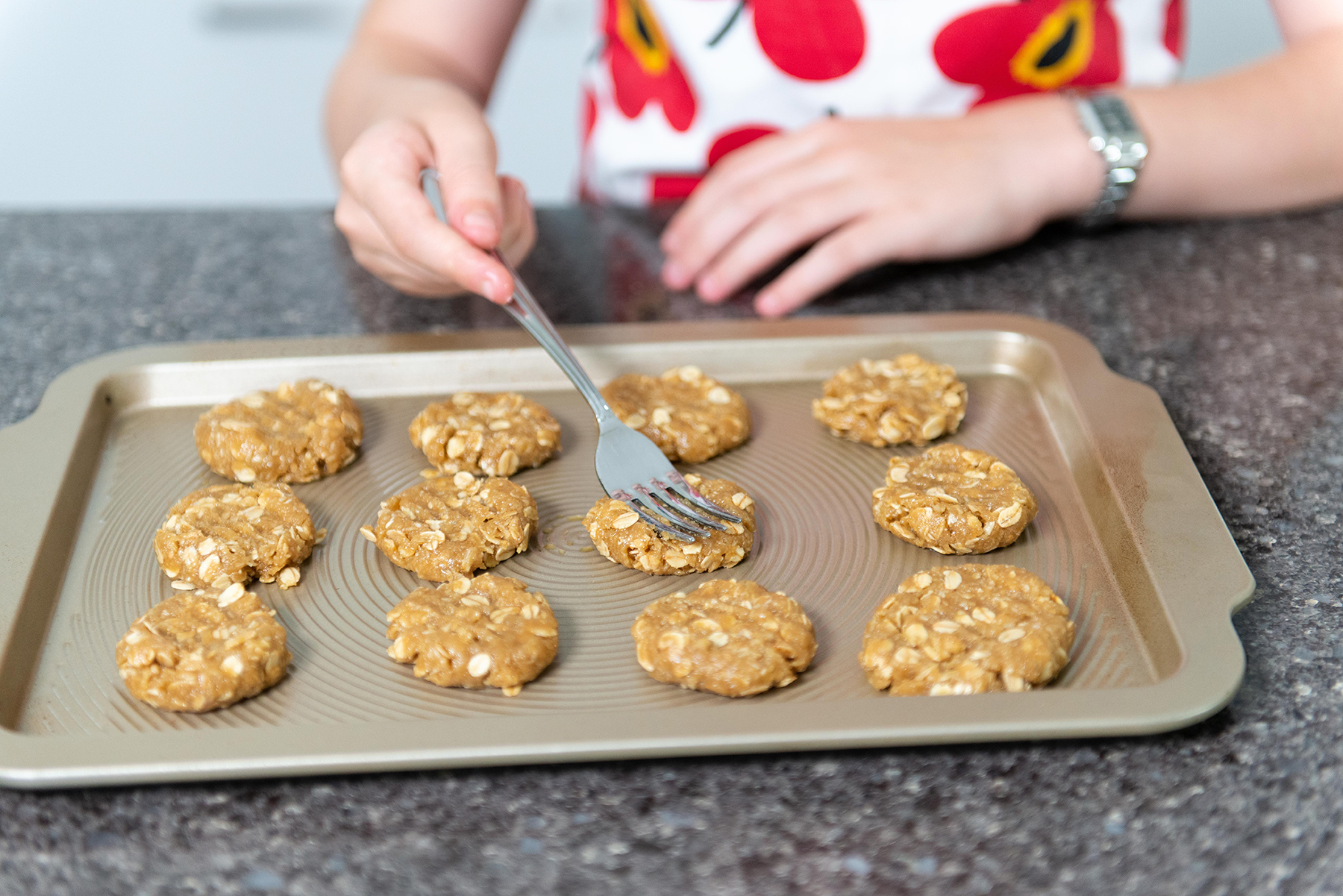 Taking spoonfuls of the mixture, roll them into balls and put them on a greased baking tray, about 5cm apart. Use a fork to flatten them and then put them in the oven for 15 minutes or until they're golden brown.
Let them cool on the baking tray for about a minute, and then move them to a wire rack to cool properly.