Air Force Holidays: Affordable escapes for the Defence community
28 February 2023
Health & wellbeing

Veteran stories
You've served your country; why not reward yourself and your family with a coastal holiday?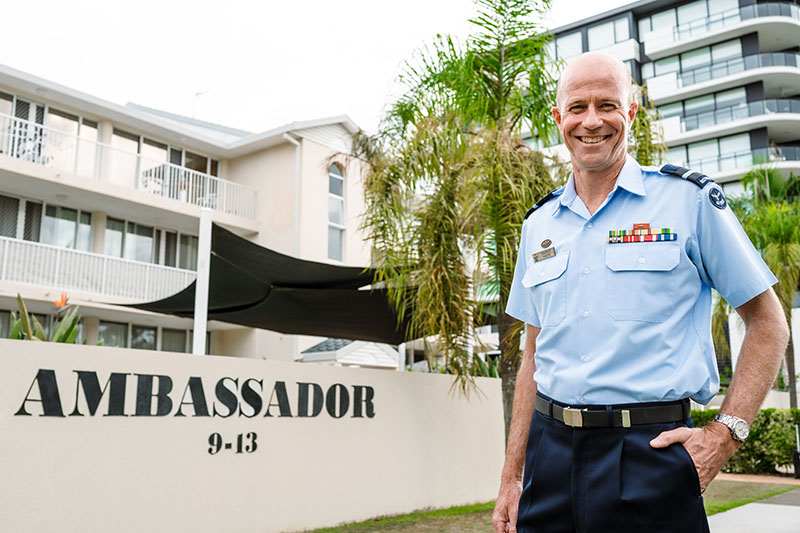 Air Force Holidays Chair, Air Commodore Martin Smith
At the heart of the Gold Coast, just 100m from a tranquil beach, you'll find Ambassador Apartments – a holiday resort exclusive to current and former ADF members, their families, and Defence public servants.
Swaying palms surround the sparkling pool, and 11 spacious, modern apartments offer stylish, self-contained homes away from home.
Decorated in calming coastal shades, each apartment features either two or three bedrooms with ensuites plus a balcony and fully equipped kitchen.
The Chevron Island location is quiet yet incredibly central – only strolling distance from the endless beaches, restaurants and attractions of Surfers Paradise.
And the best part? Rates are at least 30% cheaper than what you'd pay for similar accommodation.
From wartime support to welfare and recreation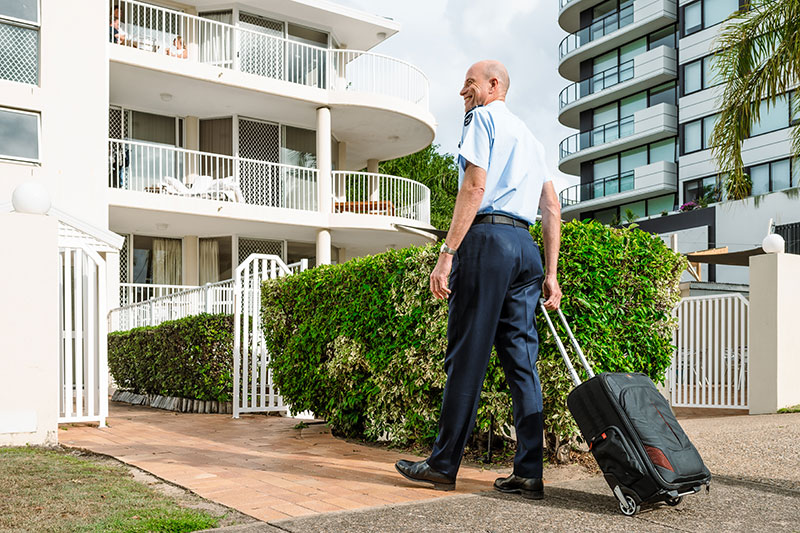 Martin served in the RAAF for 33 years, and continues to serve part-time
During World War II, Royal Australian Air Force (RAAF) canteen services across the globe supported some 300,000 Australian Air Force aviators.
Those services disbanded after the war, and the funds they'd generated were recommitted to providing welfare and recreational amenities for the Air Force community.
Air Force Holidays sprang from that in 1972 and now offers "a high-quality holiday apartment experience at a great price" for anyone who served in the ADF (full-time or part-time), their immediate families, and current public servants in the Department of Defence.
"To us, they're all part of the Australian Defence community and able to enjoy the same quality facilities at the same rates," Air Force Holidays Chair, Air Commodore Martin Smith says.
"Throw in a Jetstar flight from wherever you are to the Gold Coast – I can't imagine you could get a cheaper, greater holiday experience."
Air Force Holidays runs not-for-profit, so all funds raised "go back into improving the apartment experience or into base welfare amenities – services for current and future generations at RAAF air bases", Martin explains.
"So, nothing leaves the company other than hopefully happy people who've enjoyed their holiday experience."
A fresh new era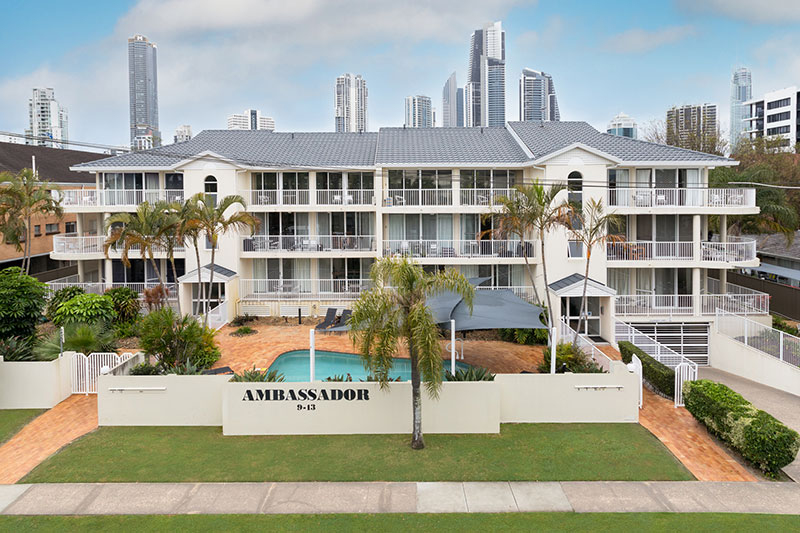 The Ambassador Apartments offers veterans and their families comfortable accommodation in the heart of the Gold Coast
Ambassador Apartments has been part of Air Force Holidays for 20 years now – and guests keep flocking back.
COVID travel restrictions put a temporary lid on bookings, but Air Force Holidays took that opportunity to give the apartments a full makeover.
And under a new policy, spouses and immediate family of current or former ADF members can now stay in the member's absence.
"Particularly when we've got our Defence Force people deploying overseas, I want to make the experience available for the families as well," Martin says.
Expanding holiday horizons with Canbnb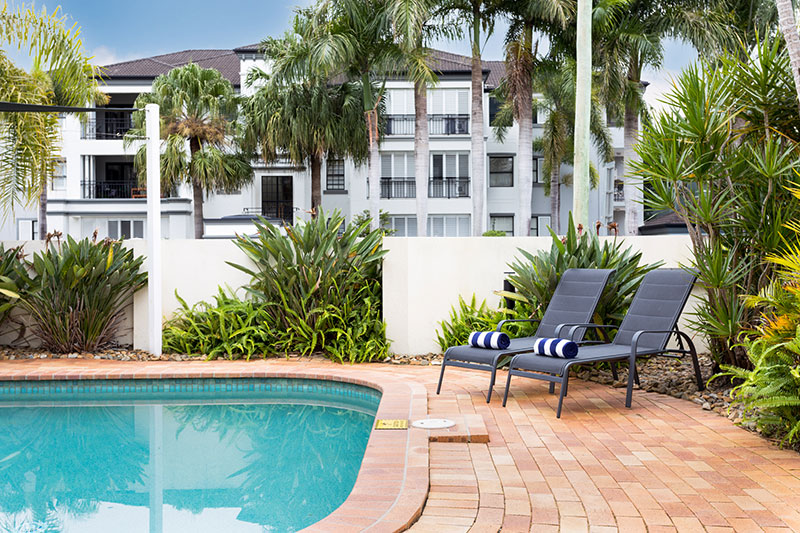 The Ambassador Apartments has a pool and is just 100 metres from the beach
While the Ambassador's location is hard to beat, Martin understands that it's "geographically bound to the Gold Coast".
So, keen to expand its offerings, Air Force Holidays is trialling a partnership that offers customers 18% off Canberra, NSW South Coast and Snowy Mountains accommodation advertised on canbnb.com.au.
Running until December, the trial offer is open just to RAAF members – but, if it's successful, Martin hopes to extend the offer to all customers.
"We'd like to be wherever people would like us to be. We've got some work to do to get there, but I'm excited to see if we can pull it off."
Service and community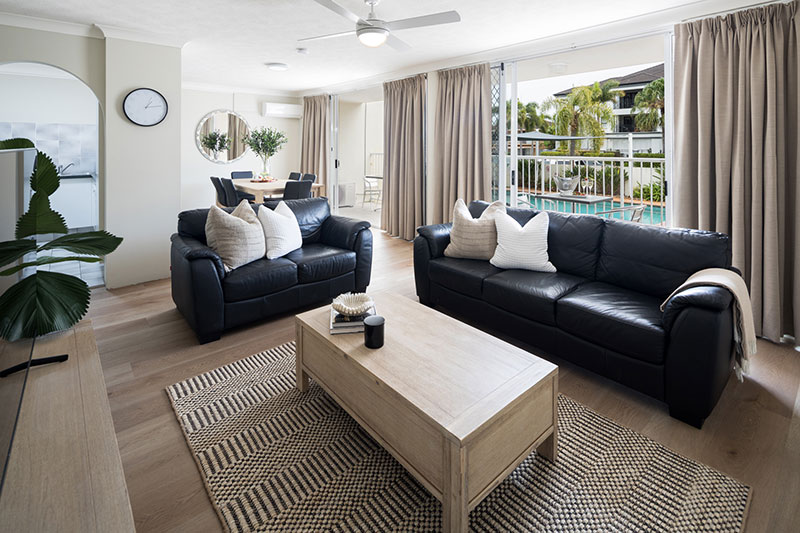 One of 11 apartments exclusively available to the Australian Defence community
During his 33 years in the RAAF, Martin was instrumental in building the Air Force's air base capability, from establishing Tarin Kot (the coalition partners' major forward operating base in Afghanistan) to developing future logistic concepts for global forces during a stint at the Pentagon.
But when he stepped back into a reserve capacity in 2020, his new appointment by the Chief of Air Force – while unexpected – felt like a natural progression.
"Whilst I was in full-time service, I was always an advocate for aviator welfare services. What could we be doing better to look after our people and their families? So, it was a natural extension, as I did work in that space, to be appointed as Chair of Air Force Holidays.
"I am an Air Force brat, as we describe ourselves if you've come from an Air Force family. So, I've always considered the Air Force to be more than a job. I look at it as a community, and that community has always been really important to me."
Time worth cherishing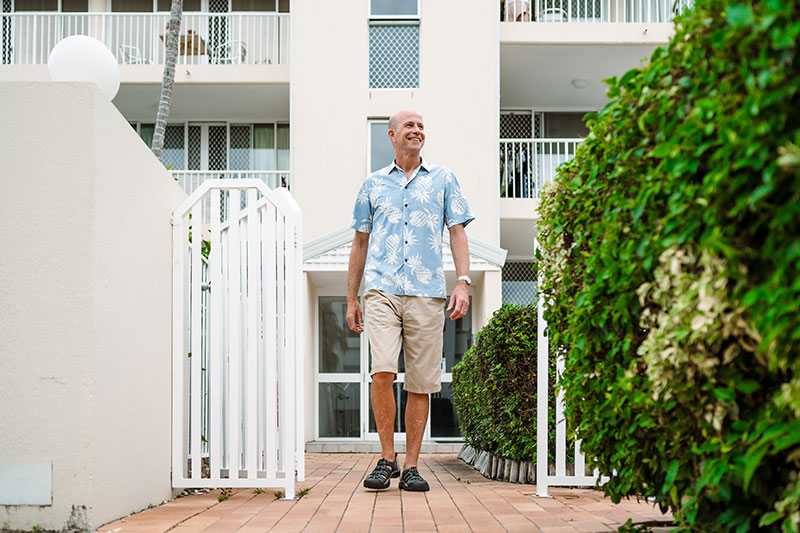 Martin understands how important it is for veterans to make time for relaxation
As a third-generation aviator who served in more than 30 countries, often at short notice, Martin knows just how much downtime means to the Defence community.
"We are such a busy Defence Force these days. Where we're constantly training and deploying, we cherish the opportunity when we can be a family unit to really enjoy each other's time, get away from business as usual and have a great holiday.
"With all the challenges that Defence families experience, to provide them with a little bit of rest and respite in such a lovely part of the world – for me, that's very satisfying to be part of."
For more information (including other holiday discounts available to the Australian Defence community) visit airforceholidays.com.au.
Want to stay informed? Subscribe today and get the latest news, services, events and more direct to your email inbox.