A veteran pays his advocacy forward
18 January 2022
Gaythorne RSL Sub Branch member Scott Kennedy is helping veterans adjust to civilian life.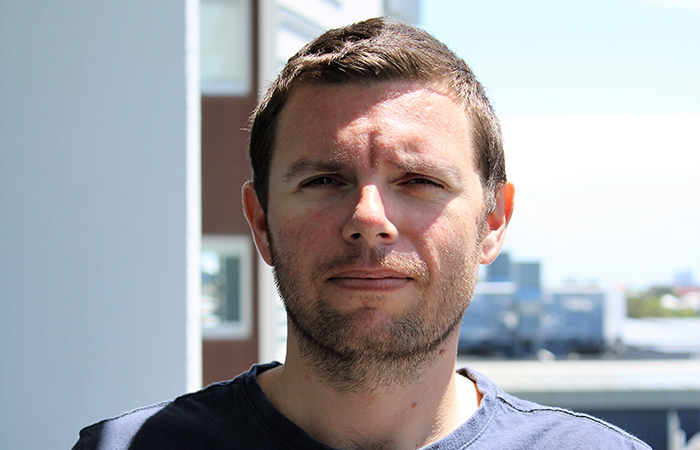 Veteran and compensation advocate-in-training Scott Kennedy
Everyone needs help to get through the ups and downs of life. We know anecdotally – and from years of research – that many ex-service members find the adjustment to civilian life challenging and need extra support to help guide them through.
Thankfully, no veteran needs to do it alone - help is there when you need it. This is what inspired Gaythorne RSL Sub Branch member Scott Kennedy to pave a new career path as a veteran advocate.
NAVIGATING THE UNKNOWN
Scott served nine years in the Army. After leaving, he realised he needed help completing his DVA claims and getting extra support throughout his transition to civilian life.
"I joined the Army in 2011 after finishing high school and was medically discharged in January 2020," he says.
"A family friend recommended RSL DefenceCare. The process began with a welfare member checking in to see what support I needed and then I was assigned an advocate who led me through my appeal and claim applications."
Having spent most of his Defence career as a marine specialist and in operational border protection with postings in Townsville, Darwin and Brisbane, Scott says the claims process was like a minefield.
"Working with an advocate takes the emotion out of it. There's all the paperwork and the different processes you need to go through – from the initial claims to the permanent payment. Instead of me having to identify all that kind of stuff they were able to help me through."
ACTION THROUGH ADVOCACY
RSL Queensland's dedicated compensation advocates work every day to guide veterans through the DVA claims and appeals processes. Knowing how confusing, time consuming and stressful the process can be, the expert advocates help veterans with starting their claim, carrying out behind-the-scenes research, and lodging paperwork. They are there to provide reassurance every step of the way.
Knowing how vital a role a compensation advocate played in his own claims process, Scott recently began Compensation Advocate Level 1 training.
"I've just started my training and it can take years to complete. I'm really looking forward to working full-time to support veterans through their claims and being that someone who understands what they're going through," he says.
"You need to take the emotion out of the claims process because it gets very overwhelming and working with an advocate gives you that space. It is one less thing for you to stress about when you're going through that transition period."
RSL Queensland Head of Veteran Services Graeme Alley says Compensation Advocates undergo continuous training for up to five years.
"They train intensively because legislation changes and there are four levels of efficacy they must finish to be accredited," he says.
"People find it a very rewarding job. They want to help veterans and they see the work they are doing is truly life-changing."
Many advocates-in-training have their own Defence experience, which helps guide their advocacy work, but Graeme says it's their willingness to learn and assist other veterans that really sets them apart.
"One of our senior advocates is about to retire and he has been an advocate for 23 years," he shares. But he'll openly admit he doesn't know everything because there is always something new to learn about advocacy."
PART OF SOMETHING BIGGER
Scott, who joined Gaythorne RSL Sub Branch in early 2021, says he joined knowing he wanted to give back and help others going through similar experiences.
"It's very important to have like-minded people around you. To be able to talk to other veterans and find the best way to get through things," Scott says.
"As a part of your local RSL Sub Branch, you get to share the experience of everyone around you and draw upon other support services in the area."
Graeme agrees.
"It is a powerful step to take to ask for help and the more who can, the stronger our community can be."
Want to stay informed? Subscribe today and get the latest news, services, events and more direct to your email inbox.
Tags:
Health & wellbeing

Mateship

Veteran stories