RSL RAEMUS Rover Off-Road Racing
Rediscover your purpose, unlock your confidence and get your adrenaline pumping as part of the RSL RAEMUS Rover crew.

Whether you're navigating, keeping the wheels turning as part of the pit crew or putting the pedal to the metal across the finish line, RSL RAEMUS Rover off-road racing helps ex-serving veterans and their families find their path to wellness – and forge lasting friendships.

Join a wellness weekend activity, where you'll focus on strategies supporting your transition to civilian life, or take part in an ongoing program to reconnect as part of a team.
"THE PROGRAM HAS ENCOURAGED ME TO GET OUT OF MY COMFORT ZONE, AND TO DO THINGS I WOULDN'T NORMALLY DO." – DARLENE BLAKE, VETERAN AND RSL RAEMUS ROVER NAVIGATOR

"UNLESS YOU START ACTIVELY PARTICIPATING IN THINGS, YOU ARE NEVER GOING TO KNOW WHAT YOU DO AND DON'T LIKE AND WHAT YOU CAN AND CAN'T DO. DON'T THINK ABOUT IT, JUST DO IT." – MORGAN APPLEBY, VETERAN AND RSL RAEMUS ROVER COMMITTEE MEMBER
THE DETAILS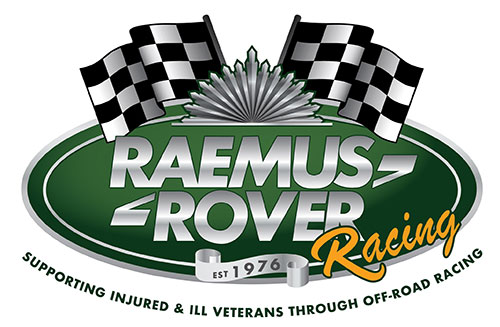 RSL Queensland provides financial support to the RAEMUS Rover Racing Program to offer ex-serving veterans the opportunity to be involved in the program with no out-of-pocket expense. 
This is a truly unique program. The work the off-road racing team provide is invaluable to support ex-serving veterans and their families navigating the ups and downs of transitioning to civilian life and ensures no one has to do it alone.
RSL RAEMUS Rover 
O
ff-
R
oad 
R
acing 
is for any ex-serving veteran
 – whether you have recently left the ADF or have been 
out of Defence
 for several years. 
"In Defence, you're in teams, there's camaraderie and structure. Once you leave, you're on your own. To be involved with the [RSL RAEMUS Rover] team – where you rely on each other, there's mateship and it's your support network – it feels really good."

– 

Ben Whiley, veteran and RSL RAEMUS Rover team member.
There's no cost to be a part of the RAEMUS Rover Off Road Racing team thanks to the financial support provided by RSL Queensland
"Without RSL Queensland. The funding that we got initially from them gave us the funding to start the program, but, more importantly it also gave us credibility." - Morgan Appleby, veteran and RSL RAEMUS Rover team member.