ANZAC Day
As the sun rose on 25 April 1915, Australian and New Zealand soldiers rowed towards the shores of Gallipoli and into history itself.
Every year since, as the sun rises, Australians gather across the nation to remember their legacy, and the legacy of all those who have followed in their footsteps.
Find a Service in Queensland
Services in Queensland will proceed as planned. However, participants and attendees should NOT attend if they have been in Perth or Peel on or since 17 April 2021. Those individuals are required to be tested for COVID-19 this weekend and must remain at home until they receive a negative test.
If you are feeling unwell or have any flu-like symptoms, please commemorate at home.
Please refresh the page between searches.
Other Ways to Support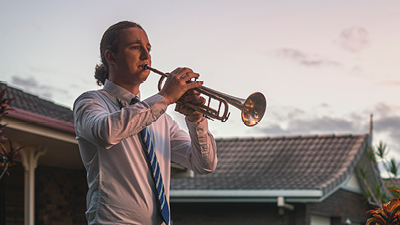 Honour
Mark ANZAC Day with a moment of private reflection at 6am in remembrance of those who have served and sacrificed for our nation.
Donate
Buy a badge from Sub Branches and volunteers, through Woolworths and Officeworks stores nationally, or donate to the ANZAC Appeal securely online.
Other Ways to Support
Buy a supporter's pack, bring your community together this ANZAC Day and encourage your street to Light Up the Dawn together.