6 RAR Reunion 2020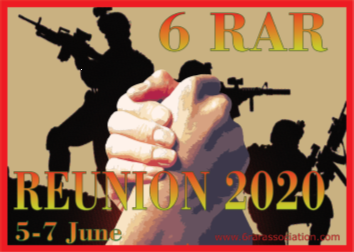 Welcome back to Brisbane and what promises to be the best attended and most exiting 6 RAR Reunion ever! The Battalion will be 55 years old and all those who have served are welcome to coma and catch up with those you shared your service with, wherever it was. We promise at least three days of revelry and camaraderie - the type that can only be found with those you have had common service with.
We have booked top notch venues, hospitality, food and refreshments to ensure your every need is met. All venues are located close to trains/buses.
So as to tailor your reunion experience, we ask you to consider what you believe to be your most treasured year/s of service and where that was. We will have as many areas as possible where you can gather together, but you can also roam as you please.

2020 also represents the 20th anniversary of 6 RAR's deployment on Operation Tanager in 2000 to East Timor and the 10th anniversary of MTF 1 to Afghanistan in 2010. Thus, we are tailoring this reunion to attract the 2000 and 2010 veterans back to Brisbane and make them feel welcome and part of this healthy association.

Friday 5 June 2020 – Meet and greet
This event will be held in the Terrace Room at Brisbane Convention and Exhibition Centre.

Saturday 6 June 2020 – Gala birthday dinner
Numbers dictate that this event be held in a large and comfortable venue, which will be in the Plaza Ballroom at the BCEC.

Sunday 7 June 2020 – Commemorative service, general meeting and spit roast luncheon
Commemorative service: Over the past 55 years, our Battalion has given great service to the nation and many of our comrades have given their all. Many many more have suffered physical or psychological wounds. Our commemorative service will honour these and all who have served the nation through our Battalion.

General meeting: This will be in the usual format, where office bearers will stand down and the new committee for the next five years will be elected. We urge younger veterans to consider stepping forward and playing a greater role within the association.

Spit roast luncheon: This will be a time to relax, with a scrumptious meal (including dessert) and enjoy the ambiance of the National Memorial Walk while listening to music of the eras.
You can download the Reunion 2020 Brochure here.
You can download the Reunion Registration Form here.

The Details
When:
Friday 05 June -
Sunday 07 June

Location:
130 Grey St
South Brisbane
QLD
4101

Related Events
12 October 2020
AdventureChallenges

Community

DefencePersonnel

Experiences

ExServing

GetInvolved

InService

Social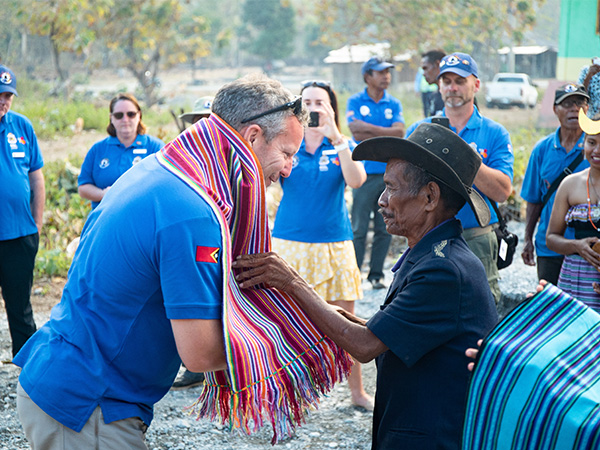 20 June 2020 - 30 June 2020
AdventureChallenges

DefencePersonnel

Experiences

ExServing

HealthandWellbeing

InService

SupportGroups

TransitioningOut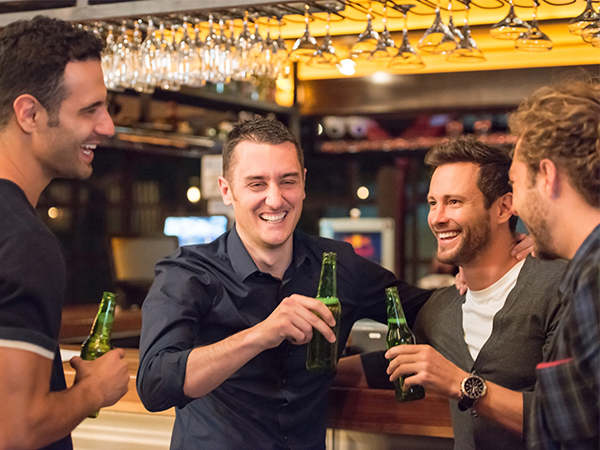 , Mitchelton
DefencePersonnel

ExServing

FoodandDrink

GetInvolved

InService

Social