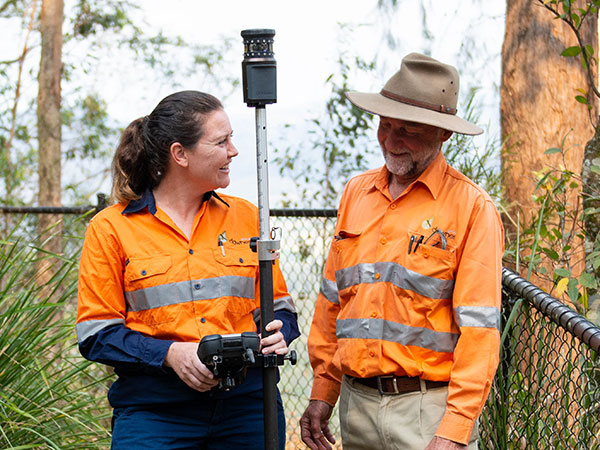 RSL Queensland wins Employment Award
18 May 2020
RSL Queensland wins Prime Minister's Veterans' Employment Award
RSL Queensland has won the Prime Minister's Veterans' Employment Awards for Excellence in Supporting Spouse Employment at a digital presentation on the weekend.
RSL Queensland General Manager Veteran Services Rob Skoda said Defence partners faced challenges that could greatly impact their career prospects, both during and after service.
"As a veteran myself, I understand exactly how much Defence partners contribute to their family unit – making sure everything runs smoothly and keeping it together through relocations, exercises and deployments," Mr Skoda said.
"But it is those disruptions to everyday life that can make it more difficult for Defence partners to maintain a career.
"That's the reason that we've invested heavily in programs and services that support the entire Defence family, such as the Defence Partner Employment Program."
He praised the efforts of the organisation's Employment Team, who worked closely with veterans and Defence partners to help them find employment.
"Our dedicated team of Employment Officers works closely with each client to determine what their aspirations are and how we can best support their search for employment.
"This award is testament to their hard work and the tremendous results they have achieved since the program launched in April 2018."
Since its launch in April 2018, RSL Queensland's Employment Program has accepted 718 veterans and partners into the program, securing 280 roles. On average, clients spent 74 days in the program.
"Our core purpose is to enable a bright future for all veterans and their families by helping them improve their quality of life," Mr Skoda said.
"Part of this involves helping members of our Defence family find employment that gives them purpose, direction and fulfilment."
RSL Queensland's Employment Program comprises support for veterans, Defence partners and employers. The Veteran Employment Program is currently being rolled out nationally.
Mr Skoda extended his congratulations to the other organisations recognised by the Prime Minister's Veterans' Employment Awards.
"It is wonderful to see so many organisations doing great work to help veterans into civilian employment."