Remembrance Day 2022: How You Can Take Part
03 November 2022
This Remembrance Day, RSL Queensland invites you to join in honouring veterans who have died while serving in wars, conflicts, and peacekeeping operations.
Attend a service at one of our Sub Branches around the state, spend a quiet moment in remembrance at home, or donate to help a veteran in need.
ATTEND AN RSL REMEMBRANCE DAY SERVICE
2022 Remembrance Day services are being held in towns and cities throughout Australia. To find an RSL Remembrance Day service - click here.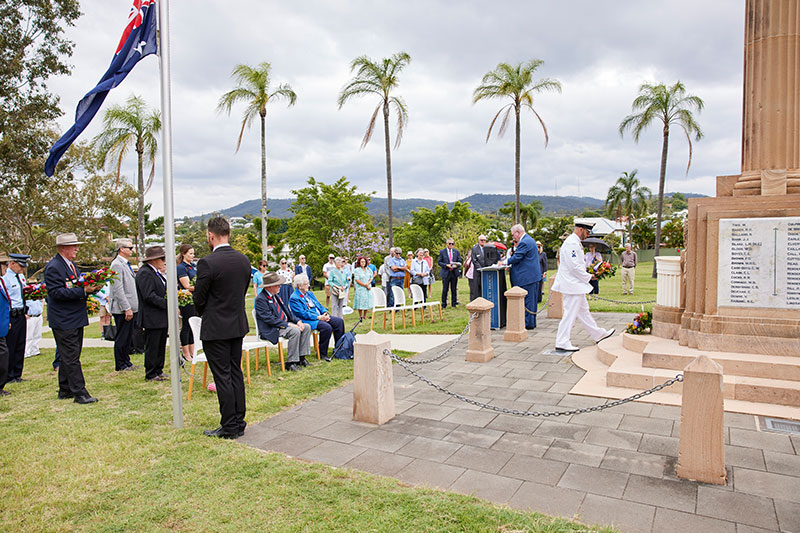 Attend an RSL Remembrance Day Service
OBSERVE A MINUTE'S SILENCE AT 11AM
Whether you're at work or school, Remember to Remember at 11am on 11 November.

Set a reminder in your calendar or phone, switch your phone to 'do not disturb', and pause for just one minute in memory of the fallen. It's a simple action that means so much.

WATCH or LISTEN ONLINE
Tune in online to watch live coverage from the Australian War Memorial on ABC TV and ABC iview on 11 November or download an audio version of the service.
FAQS
WHO CAN ATTEND A REMEMBRANCE DAY SERVICE?
Everyone is welcome to attend a Remembrance Day service.

Remembrance Day services are free, and you don't need to be an RSL Sub Branch member to attend a service at your local Sub Branch.

We encourage all Australians to honour those who have served and sacrificed.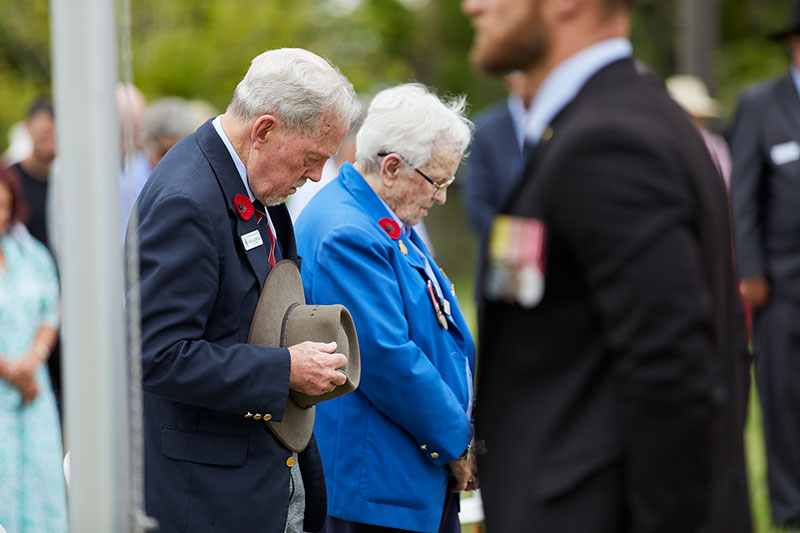 Observe a minute's silence at 11am on Remembrance Day
WHAT HAPPENS AT A REMEMBRANCE DAY SERVICE?
Attending a Remembrance Day service can be a moving experience. Flags will be lowered to half-mast before the service starts and the catafalque party will mount the cenotaph and take their positions.

Typically, the service will start with an Acknowledgement of Country, welcome speech, and words of experience or reflection from a veteran or service personnel. After this, it's common that a hymn, prayer or reading is shared before dignitaries and other guests of honour lay wreaths or poppies.

It's customary to recite The Ode, play The Last Post, and observe one minute of silence. The minute's silence concludes with the playing of The Rouse and a designated spokesperson saying the iconic words, "lest we forget".
WHERE CAN I BUY A REMEMBRANCE DAY POPPY?
Pinning a red poppy to your shirt (traditionally on your left lapel) is a simple way to show your support and commemorate those who have served.

Remembrance Day poppies can often be purchased at your local RSL Sub Branch.

You can also buy a virtual poppy through RSL Australia's Poppy Appeal, which raises funds that support veterans and their families.

Poppy merchandise is also available at Military Shop.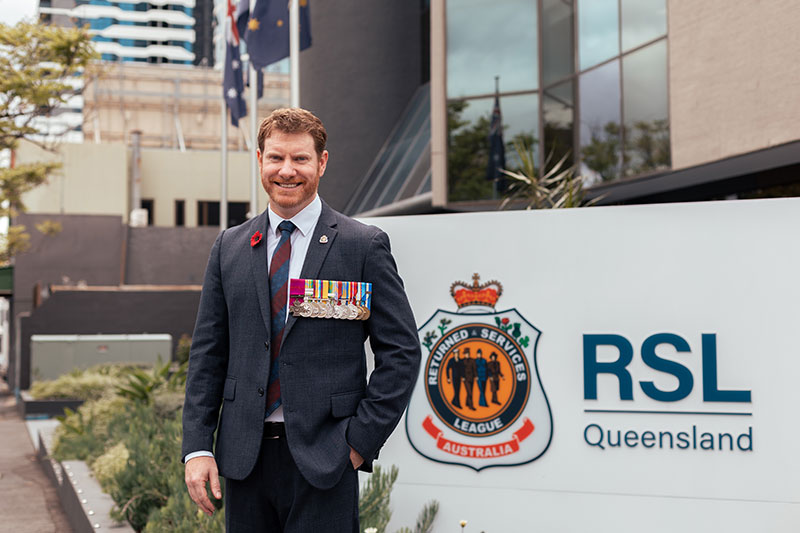 Dan Keighran VC wearing a poppy at ANZAC House
CAN I VOLUNTEER ON REMEMBRANCE DAY?
RSL Sub Branches are always looking for volunteers to help out – both on commemorative days and throughout the year. Find your local Sub Branch here.