Homelessness and Emergency Accommodation
This service is for Australian Veterans only.
Safe, permanent housing is one of our most basic needs but sadly, some ex-Defence members are lacking just that.
Whether you're couch surfing, living in your car or living rough, we can help you find a place to call home.
RSL Queensland partners with The Salvation Army to get veterans into immediate emergency accommodation.
Once you are safe, we can help you find permanent rental accommodation, and link you into our holistic range of services including:
assistance with Department of Veterans' Affairs claims
helping you find suitable employment
participating in our well-being programs.
"i JUST WANT TO GIVE OTHER PEOPLE A BIT OF HOPE THAT THERE IS HELP OUT THERE. THEY DON'T HAVE TO GO THROUGH THIS ALONE." – SAM, veteran.
Assistance is available to Queensland veterans and their families if they are:
a former Australian Defence Force member who has served at least one day of Continuous Full Time Service
living on the streets or in improvised dwellings, such as tents
staying temporarily with friends or family
living in boarding houses or other temporary lodgings
at risk of imminent homelessness due to eviction, inability to pay rent, etc.
The Veteran Homelessness Program provides a comprehensive case management approach to support you in finding stable, permanent accommodation.
You may also be eligible for emergency financial assistance, quick referrals to psychologists or addiction treatment facilities, and referrals into other support programs.
The Veteran Homelessness Program is delivered in partnership with The Salvation Army.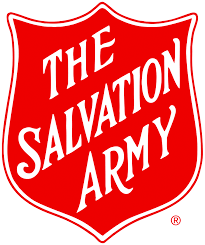 No matter where you are in Queensland, we can get you into emergency accommodation.
If you are not ex-Defence or the partner of an ex-Defence member, RSL Queensland is unable to assist you with emergency accommodation.
There are a range of other organisations who may be able to assist you, including:
The Salvation Army - for individuals and families who are homeless or at risk: 13 72 58
Queensland Government Homeless Hotline: 1800 474 753
DV Connect: 1800 811 811
Micah Projects: 07 3036 4444
Third Space Brisbane - a day centre for people who are at risk of or experience homelessness as well as families with at risk children: 3rdspace.org.au
Ask Izzy - search engine for support services: askizzy.org.au
One Place - community services directory: oneplace.org.au