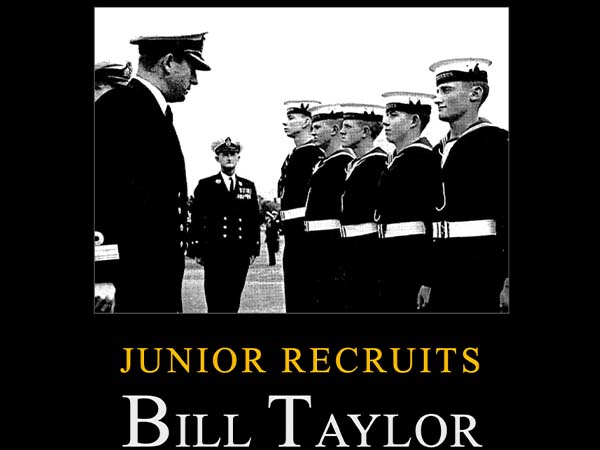 JRTS HMAS Cerberus Book Launch
FULFILLING A LIFELONG DREAM
Suffering from ill health for the past year, Boyne Tannum RSL Sub Branch Treasurer Bill (Squizzy) Taylor had a dream – to leave behind a book of memories from his early Navy days. Bill joined the Navy aged 17 in 1963 as a junior recruit at HMAS Cerberus alongside many other 15-year-old boys who became known as the Tingira Boys.
Thanks to the help of the Tingira Australia Association, a new historical Navy book titled RAN JRTS HMAS Cerberus 1963 – 1965 will be published in 2022.
Over a period of 10 months, Secretary Mark Lee (himself in the print publishing industry) researched and worked tirelessly to present Bill with a book that promises to become a collector's item. The committee used Bill's original manuscripts and pictorial collection and supported him with design, research, content, production, advertising, sales, and distribution.
All Navy veterans and their partners are invited to the book launch at 6:30pm on Saturday 19 February 2022 at the Gladstone Maritime Museum at 62 Flinders Parade.
RSVP to Lindsay Wassell by 11 February 2022 via 0419 722 495 or hots02@bigpond.com. You can also pre-order copies of the book from tingira.org.au.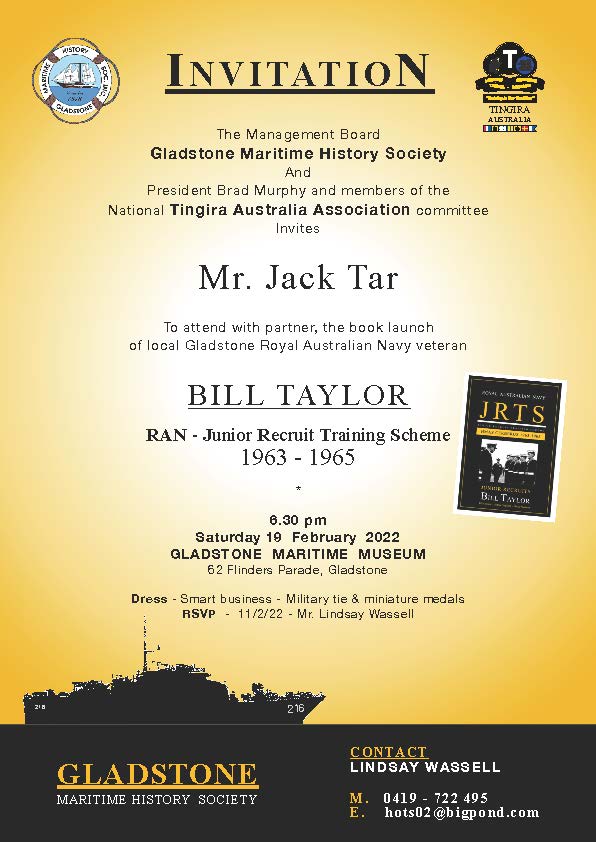 The Details
When:
Saturday 19 February

Location:
Maritime History Society
62 Flinders Parade
Gladstone